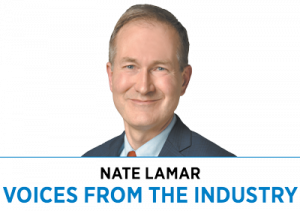 The acronym BRICS means Brazil, Russia, India, China and South Africa. Lately, you might have heard that these countries are threatening to create their own currency, in order to displace the U.S. dollar as the world's reserve currency, in which most transactions are denominated.
Having done business in each of these countries, except Russia, I can assure you their attempt will not be successful anytime soon. After all, common-bond threads among these five nations are socialism (if not communism), whether currently or historically, and official corruption. If anything, the BRICS currency attempt is more likely a shill by which China wants to expand its Belt & Road Initiative.
An idea originally conceived to revive the ancient Silk Road that linked Europe and Asia, the road initiative initially focused on China's developing infrastructure in countries from Central Asia to the Caucasus to Turkey.
This is all part of China's hope to become the world's dominant power by 2049 (the 100th anniversary of its communist revolution), as pushed by the government and front groups worldwide.
Despite some recent setbacks, the initiative has grown to include Chinese development of maritime and inland infrastructure, primarily in poor countries throughout the world. Debt-trap diplomacy often results, as many of these countries default on their debts, then must turn over their Chinese-built ports and railroads to Chinese control. This is also how China buys votes at the United Nations to try to mask its atrocious human rights record.
Speaking of human rights, 36 years of China's former one-child policy resulted in, "forced sterilizations, sex-selective abortions and infanticides, [creating] an unbalanced population with too many men, too many older adults, and too few young people. … Even if the birth rate stabilizes … China's population will still fall 50 percent or more by 2100" (National Geographic, April 2023).
As a result, knowing it is now a nation in decline, China's saber-rattling over Taiwan is increasing. China might soon benefit from the world's distraction by war in Ukraine, perpetrated by Russia, another nation in decline.
Zimbabwe, a formerly prosperous country, became a basket case under the socialist dictatorship of the late Robert Mugabe. Similarly, South Africa is a formerly prosperous country, which is unfortunately on a downhill trajectory, due to corrupt socialist leadership of the African National Congress. Eskom, the national electric company, has rolling blackouts that make California's seem tame! It is telling that South Africa recently hosted war games with the Russian and Chinese navies off its Indian Ocean coast.
Brazil is a key non-NATO ally. Before socialist Luis Inácio Lula da Silva was first elected Brazil's president in 2003, my business in Brazil with a previous employer was over $500,000 per year.
His protectionist policies whittled it down to about $20,000 by the time his first stint ended in 2010. Brazil has good food and aircraft, but a generation of protectionism has resulted in shoddy consumer goods and construction.
India is a member of the Quad, a security forum that also includes the United States, Australia and Japan. Its population will surpass China's later this year (The Economist, April 22, 2003). In 1991, India opened its economy to foreign investment and global competition, which greatly increased its economy and lifted many out of poverty. But there is now creeping protectionism under Prime Minister Narendra Modi.
Take heart, my fellow Americans, but do not become complacent. Too many U.S. manufacturers who export, and from Indiana in particular (Belden, Cummins, Draper, Hoosier Gasket, Mursix and Telamon, just to name a few), were hurt by the Trump administration's aluminum and steel tariffs, neither of which were ended by the Biden administration.
Let the Biden administration know that we want to export more, selling in U.S. dollars, in order to do our part to keep Chinese influence at bay.•
__________
LaMar, an international manager, also served as Henry County Council president from 2009 to 2019.
Please enable JavaScript to view this content.