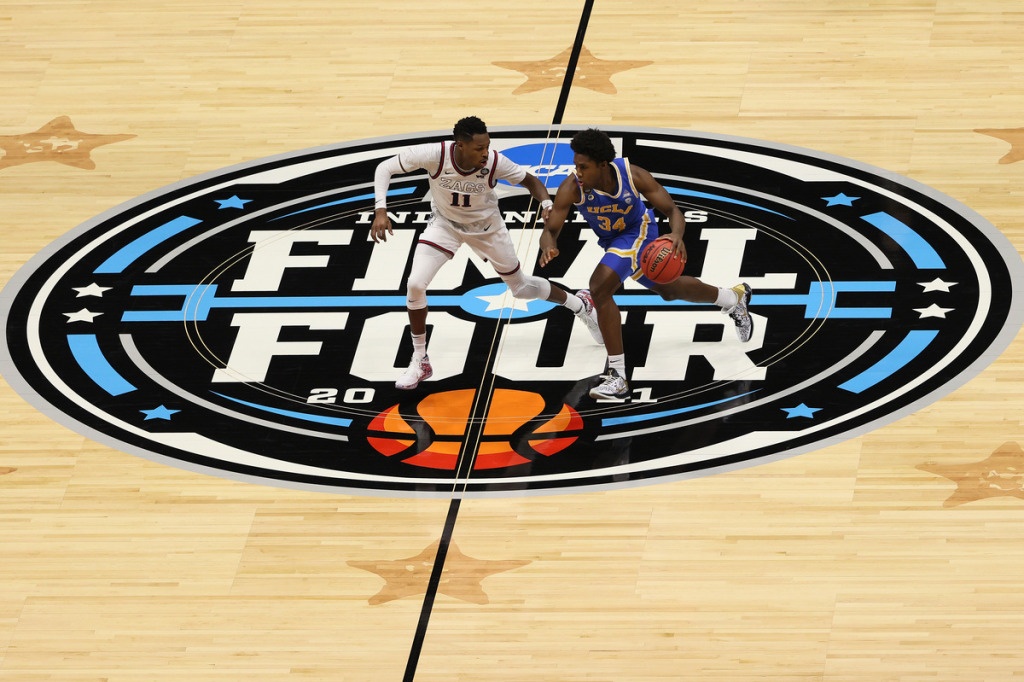 Indianapolis on Tuesday was selected to host the 2029 NCAA Men's Basketball Final Four, just one day after it was selected to host the women's event in 2028.
The event, slated for March 31 and April 2, 2029, will be played at Lucas Oil Stadium, with the Indiana Sports Corp., the Horizon League and IUPUI sharing hosting duties.
The NCAA announced the plan just one day after Indianapolis was named as host for the 2028 Women's Final Four.
"The privilege of hosting the Men's Final Four is one we never take for granted and we are grateful to the NCAA Men's Basketball Selection Committee for awarding us this opportunity," said Patrick Talty, president of the Indiana Sports Corp., in a media release. "The sport of basketball has deep roots in the state of Indiana, and we look forward to bringing the community together for this premier event and elevating the student-athlete and fan experience alongside the NCAA."
The selection marks the 10th time Indianapolis has won a bid to host the college basketball championship event, one that has become an integral part of the city's sports DNA. It most recently hosted the event in 2021 and will do so again in 2026. Indianapolis first hosted the Final Four in 1980, and again in 1991, 1997 and 2000. It also hosted the men's event in 2006, 2010, 2015.
The selection will mark the fourth time Indianapolis will host the men's and women's Final Fours in consecutive years.
Since the gig come three years after Indianapolis next hosts the men's Final Four in 2026, it will mark the shortest turnaround for two such events in a host city since 1997 and 2000, when Indianapolis hosted the event. Typically there are five to six years between hosting gigs for a repeat city.
The selection of Indianapolis also ties the city atop the list of cities picked for the event, after Kansas City, Missouri, which has hosted the event 10 times (last in 1988).
The NCAA also picked Detroit for 2027; Las Vegas for 2028; and North Texas for 2030.
Please enable JavaScript to view this content.