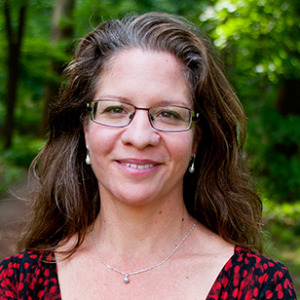 Indiana University Maurer School of Law has named longtime faculty member Christiana Ochoa as its interim dean while it searches for an official replacement for departing dean Austen Parrish.
Ochoa, who is currently the executive associate dean of the law school, is the first Latina to hold a decanal title at IU Maurer. She will start her tenure as interim dean July 1.
"I am honored to be asked to serve as interim dean for the Maurer School of Law," Ochoa said in a press release. "We have an extraordinary faculty, dedicated and gifted staff and tremendously engaged students and alumni. I look forward to working with all in the community to continue to advance the law school's mission in this interim period."
Parrish joined IU Maurer as dean in 2014. He announced earlier this month that he is leaving the Bloomington school to become dean of the University of California Irvine School of Law.
Supporting Ochoa will be an experienced leadership team. Professor Donna Nagy will step back into the interim executive associate dean role, a position she held from 2013 to 2019 and again from 2020 to 2021. Also, professors Deborah Widiss and Ryan Scott will reman as associate dean of research and faculty affairs and associate dean for academic affairs, respectively.
Ochoa has held numerous administrative roles. She served as associate vice provost for faculty and academic affairs for the IU Bloomington campus from 2014 to 2017 and then as associate dean for research and academic affairs from 2017 to 2019.
Also, Ochoa has been the founding associate director of IU's Center for Documentary Research and Practice since 2015 and is the founding academic director for IU Mexico Gateway.
Ochoa has taught contracts, international law, international business transactions, human rights and law and development. Her theoretical and empirical research contributes to the fields of business and human rights, law and development, international finance and foreign direct investment.
Beyond the classroom, Ochoa directed the 2014 documentary film, "Otra Cosa No Hay" (There is Nothing Else). In addition, she has served in leadership roles with the American Society of International Law and the Association of American Law Schools.
She holds bachelor's degrees in history and American culture from the University of Michigan and a J.D. degree from Harvard Law School. As a practicing attorney, she worked in the corporate department specializing in cross-border transactions at Clifford Chance from 1999 to 2001.
"Professor Christiana Ochoa comes highly recommended by her colleagues and I am grateful that she has agreed to serve as interim dean of the Indiana University Maurer School of Law," IU Bloomington Provost and Executive Vice President Rahul Shrivastav said in a press release. "Her experiences as a human rights attorney, corporate attorney, founding center director, professor, and academic leaders have prepared her for the complexities of this role."
Please enable JavaScript to view this content.