Marjorie Hartley O'Laughlin, a mainstay in Indianapolis and state politics in an era when women in public office were rare, died on Friday. She was 93.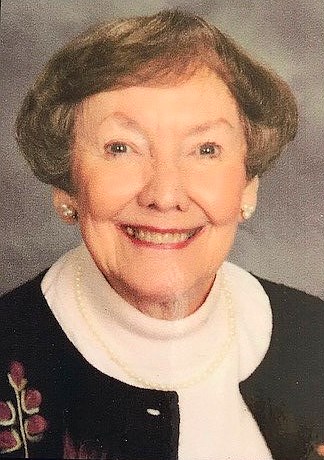 An Indianapolis native, O'Laughlin graduated from Shortridge High School in 1947 and then Indiana University with a degree in Business Administration. She was a volunteer in political campaigns when she was asked by mayoral candidate Richard Lugar, a classmate from Shortridge, to run for city clerk in 1967. They both won.
By the time she took office, she was pregnant with her seventh child. While in the labor room, she was handed bond documents that required her signature in order to continue planning for Market Square Arena, according to her family.
O'Laughlin served one term as city clerk. She was then twice elected as Indiana clerk of the Supreme Court and the Court of Appeals, serving from 1978 to 1985. According to her family, her favorite statutory duty was administering oaths to all the newly admitted Indiana attorneys.
She then ran for state treasurer and was elected in 1987, becoming the second female state treasurer in Indiana history. She was reelected in 1991.
After serving as state treasurer, O'Laughlin became the treasurer for the Marion County Health and Hospital Corp. until retirement.
She is survived by her children Kate, Beth, Bill, Patty (Buzz) Turner, Brian, Kevin (Sheila) and Andrew (Heather Mahon); grandson Cory (Kayla) White; granddaughter Katie O'Laughlin; step-grandson J.T. Turner (Meagan Froman); and brother Joseph W. Hartley Jr.
A memorial for O'Laughlin is scheduled from 1 p.m.-5 p.m. on Oct. 10 at Leppert Mortuary–Nora Chapel, 740 E. 86th St.
Please enable JavaScript to view this content.