Should the mass shootings in Texas and Ohio prompt any changes in Indiana state law?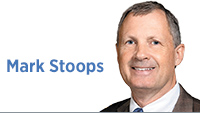 In the 2019 session, I introduced legislation to close the loopholes in Indiana law that permit gun sales that bypass background checks. I also filed a bill to implement firearm safe-storage requirements, that, if enacted, would have created a criminal penalty for gun owners who leave their weapons accessible to children or adults that have been judged not responsible to own weapons.
Polls show that a large majority of gun owners support similar laws. With the rise in gun violence in our state and the nation, passing these measures should have been a priority for our legislators. However, neither bill received a committee hearing, and all my efforts to pass these measures as amendments to other comprehensive school safety and red-flag bills were blocked by the Republican supermajority. Some members raised objections based on their interpretation of the Constitution, but the reality is that every law pertaining to gun rights in our state must pass through censors at the National Rifle Association to even be considered.
It is not just a travesty, but a scandal that the NRA controls what gun safety laws the Legislature and governor are allowed to pass. They are arming teachers but doing nothing to reduce easy access to firearms.
The Legislature's failure to recognize the need to strengthen our gun laws is a shame. Communities in Indiana have already suffered due to preventable acts of gun violence. Just over a year ago, a student and a teacher in Noblesville were shot. Last December, a school in Richmond narrowly averted an active shooter, who, when cornered in the school before he could harm other children, took his own life with a parent's gun. This month, a student had a loaded gun outside Muncie Central High School, and a gun was confiscated from a student at Lawrence Central High School. This is the reality we have created for ourselves through lax gun laws, and it is time the Republican-led Legislature deals proactively with this imminent danger to our communities.
I will be filing bills again for the 2020 legislative session that will seek to require that any firearm purchaser must pass a comprehensive background check, and also to create safe-storage penalties, which have been proven to help keep guns out of the hands of children and would also strengthen our firearms red-flag laws.
I call on the Legislature and Gov. Eric Holcomb to get past their allegiance to the NRA and pass common-sense, meaningful protections for Indiana citizens to prevent the tragedies being faced by communities all across this country.•
__________
Stoops is a Democratic state senator from Bloomington as well as a graphic design and marketing consultant.Send comments to ibjedit@ibj.com.

Click here for more Forefront columns.
Please enable JavaScript to view this content.