The beige paint at Peppermill Farms Apartments is chipped and peeling in some spots on the wooden balconies and at the bottom of the posts holding them up. The asphalt at the 15-1/2-acre property off of Shadeland Avenue just south of East 46th Street is worn and stained with gray and brown splotches.
But not for much longer.
The affordable housing complex's owner plans to pump $23 million into major renovations, more than double the 40-year-old property's valued worth. It's a project reliant on help from a state agency, city officials and the property's own investors, who are collaborating to keep the 160-unit, multifamily complex affordable for at least another 30 years.
About 13% of Indianapolis' regulated affordable housing units will reach the end of their mandated affordability periods within five years, according to an Indianapolis anti-displacement and inclusive-growth policy agenda released in May. Some will transition to more profitable market-rate housing.
In a city with high shares of rent-burdened residents, that can put housing out of reach. Fully 49% of Indianapolis' renting households spent 30%-49.9% of their incomes on rent in 2017—even before the pandemic housing chaos—and 26% spent more than 50% of their incomes, according to a 2019 IUPUI analysis of U.S. Census Bureau data.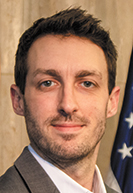 That's why developers and multiple levels of government collaborate to support projects like Peppermill Farms, which is stringing together funding strategies and incentives to stay formally affordable, at least for a few more decades.
"These types of deals are going to be very important because [of] just the pace itself—many private-market investors are buying these properties up before affordable developers can get them, or at higher prices, and switching them to market rate because the market is there," Department of Metropolitan Development Deputy Director Rusty Carr told IBJ.
The city also has its own blind spot: not knowing exactly how many affordable housing units are out there and when they could go market-rate. Carr's department is working on a database to fill that gap.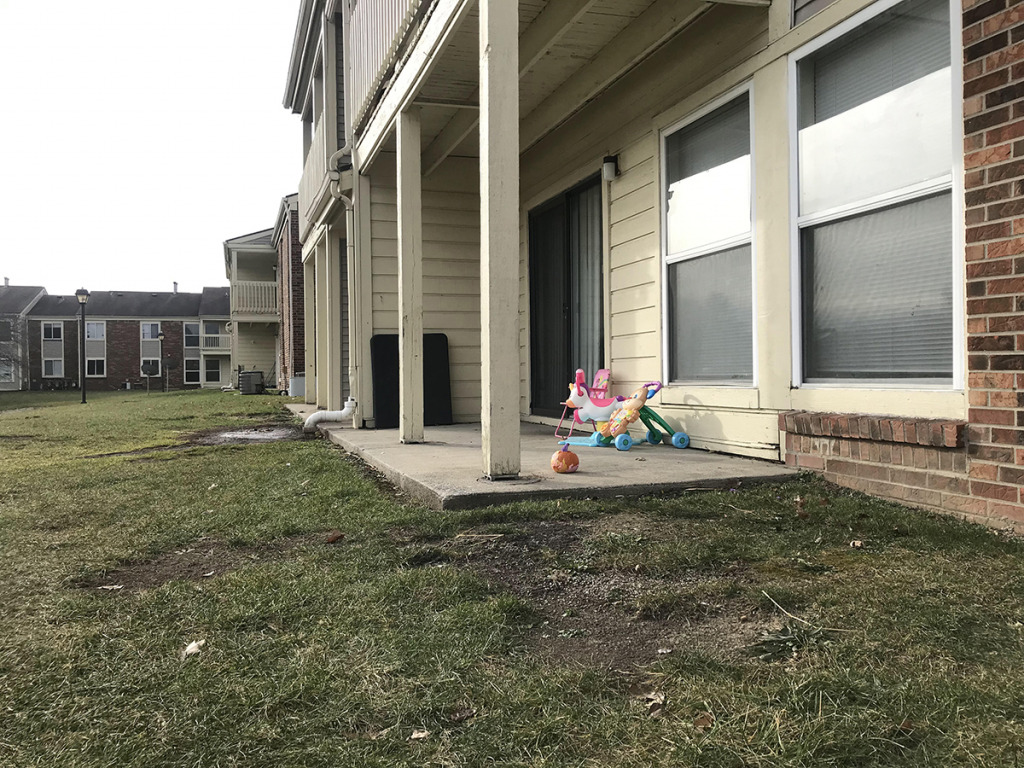 New digs
Right now, Peppermill Farms is split between Section 8 and market-rate units, but with help, largely from a tax credit program, the whole complex will go affordable.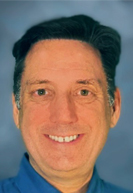 Preservation Housing Inc., the Alabama-based not-for-profit that owns the apartment complex, has an ambitious list of renovations ready. Of the $23 million anticipated price tag, about $7 million will go directly to unit improvements, averaging out to $43,000 per one- and two-bedroom apartment, according to Preservation Treasurer Steven Anderson.
That includes new appliances, cabinets, countertops, doors, floors, HVAC, lighting, plumbing fixtures, paint and water heaters. Outside, Preservation Housing plans to add a fresh coat of paint, new siding and windows, another layer of asphalt, a playground, a fence, security cameras and high-speed internet.
"There's been upgrades, maintenance [and] replacements over the years as things need to be replaced, but in terms of full rehab of everything, I don't think that's happened since it was first built in 1980," Anderson said.
Construction at Peppermill Farms is scheduled to start early next year, after months of delays—caused by the pandemic, supply chain disruptions, the state housing authority's award schedule and a busy city-county budget season that left little room on meeting agendas for proposals like the Peppermill Farms bond request, Anderson said.
The renovations are expected to take six to 10 months, and will be done while the buildings are occupied. Preservation Housing has hired Indianapolis-based consultancy First Phase Strategies to handle temporary relocations: floor by floor, five to six units at a time, for two to five days, according to Anderson.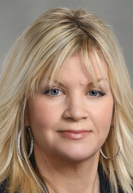 "We want every tenant who's currently there to stay. The whole goal is to improve the units for the current tenants," he said.
Tenants will get boxes for their possessions, which, when packed, will be moved to a storage pod on-site. Then, the tenants will head to a hotel or a rare vacant unit. A few days later, residents will get their belongings back, plus a completely redone apartment.
That relocation plan alone is expected to cost around $300,000, according to Lori Edwards, vice president of acquisition at Merchants Affordable Housing and a part of the development team.
Financing patchwork
To get it all done, Peppermill Farms is weaving together a mix of funding methods.
◗ The project won $9.3 million in federal 4% low-income-housing tax credits, known as LIHTC, which will eventually subsidize 30% of the project's eligible costs. LIHTC typically sets rent at 30% of the area median income.
◗ The development team also received the City-County Council's OK this month to use Indianapolis' own bonding powers to take out $15 million in bonds, but no city money is involved.
◗ The city is also extending a payment-in-lieu-of-taxes agreement to the project, which will cut property taxes to 30% for 30 years, the full extent of the mandated affordability period.
"That allows the project to financially cash-flow when it's in operation, because, if you remember, they're getting much lower rents," Carr said. "… Because we're getting affordable housing development, we're able to offer a reduction in taxes."
◗ And, 42% of the units are already covered by a U.S. Department of Housing and Urban Development Housing Assistance Payments contract, which subsidizes low-rent units through the Section 8 Housing Choice Voucher Program. The program allots a "payment standard" at 30% of a voucher family's income, but a family might pay up to 40% if rent at the unit the family chooses is greater than what's allotted.
LIHTC funding can enable large-scale renovations, but it also sets high standards for what must be done.
The Indiana Housing and Community Development Authority, which administers LIHTC in Indiana, scores applicants based largely on project characteristics and requires a minimum rehabilitation spend of $20,000 per unit, according to Marketing and Communications Director Lauren Houck. Successful applicants typically spend $20,000 to $80,000 per unit, Houck wrote in an email.
Preservation Housing originally estimated it would spend in the low $30,000s on each unit, Anderson said, but the project list got longer as multiple parties sent in their own assessors. Lenders and investors, after all, want to get their money's worth.
"They want to make sure that the property's going to need minimal major capital improvements in the next 15 years," Anderson said. "So to satisfy [the state housing authority's] requirements and the tax credit investor's requirements, and to create a good environment for the tenants, that's the number we arrived at": $43,000.
LIHTC, and to a lesser extent, Indianapolis' tax deal, also requires service provision, which Peppermill Farms will pay for with its own operating revenue.
The apartment complex plans to provide referrals for basic needs like clothing and food; health-related programming through a partnership with Oak Street Health; and connections to Meals on Wheels, transportation help and utility assistance, among others.

Tracking supply
While Peppermill Farms is among those properties working on maintaining affordability, Indianapolis has no comprehensive view of how much affordable housing is out there, and of what could soon go market-rate.
Of the city's estimated 7,500 regulated affordable housing units, 992 will reach the end of their mandated affordability periods by the end of 2026, according to a report from Indianapolis and national not-for-profit Grounded Solutions.
Something more extensive is on the way.
An almost 20-page affordable housing preservation plan Grounded Solutions released following the May report calls for formation of a stakeholder group to build an inventory of Indianapolis' affordable housing supply, then tasks the group with using the database to shape preservation strategies and funding decisions.
To guide about $20 million in federal American Rescue Plan funding, the Department of Metropolitan Development has held listening sessions for affordable housing advocates and technical-assistance providers, community development corporations, community-based organizations, developers, funders and lenders, and homelessness service providers.
The inventory, meanwhile, is in development. And it's not just a list of LIHTC deals, like the one the state housing authority keeps tucked away in an Excel sheet on its website.
It also includes properties that have used federal grants, tax increment financing and more to fund affordable units.
"We're trying to make it more comprehensive for all of our programs within [the department]," Carr said. "And that's really to help inform us of what's at risk of being lost, where there are gaps in affordability, you know, along rapid transit lines or in residential areas where sales prices are jumping exponentially. We're putting all that data together and using that to inform our analysis … and how we prioritize [American Rescue Plan] funding requests."
The department plans to launch the database as an internal spreadsheet but would also eventually build out a publicly accessible website tracking Indianapolis' affordable housing stock and the properties' mandated affordability periods.
"We would like to understand, from our incentives and our policies, how many affordable units we're helping to subsidize or create, [for] how long they are [affordable] and who, in 10 years, needs to be wondering about a specific property at risk of losing affordability," Carr said, if the department doesn't push to renew the tax credits or other funding source.
Peppermill Farms, at least, will provide affordability on Indianapolis' far-northeast side until at least the 2050s.•
Please enable JavaScript to view this content.