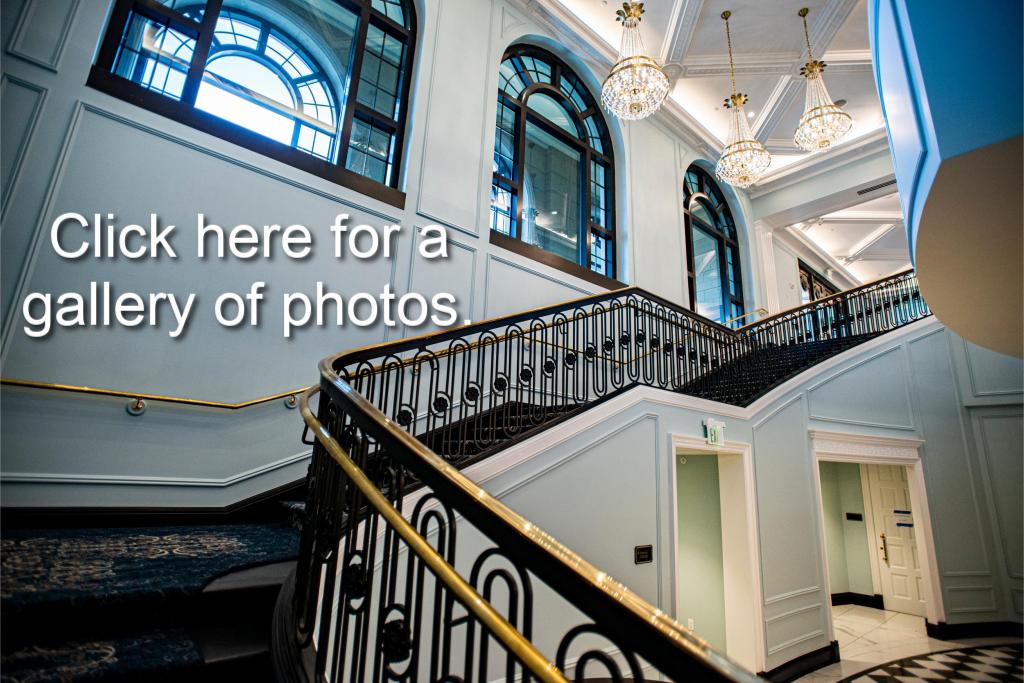 The estimated $58.5 million Hotel Carmichael opened Thursday in Carmel City Center after more than 20 years of planning.
Carmel Mayor Jim Brainard, the Carmel City Council and the city's Redevelopment Commission first envisioned building a boutique hotel in the affluent Indianapolis suburb's reimagined downtown in the 1990s.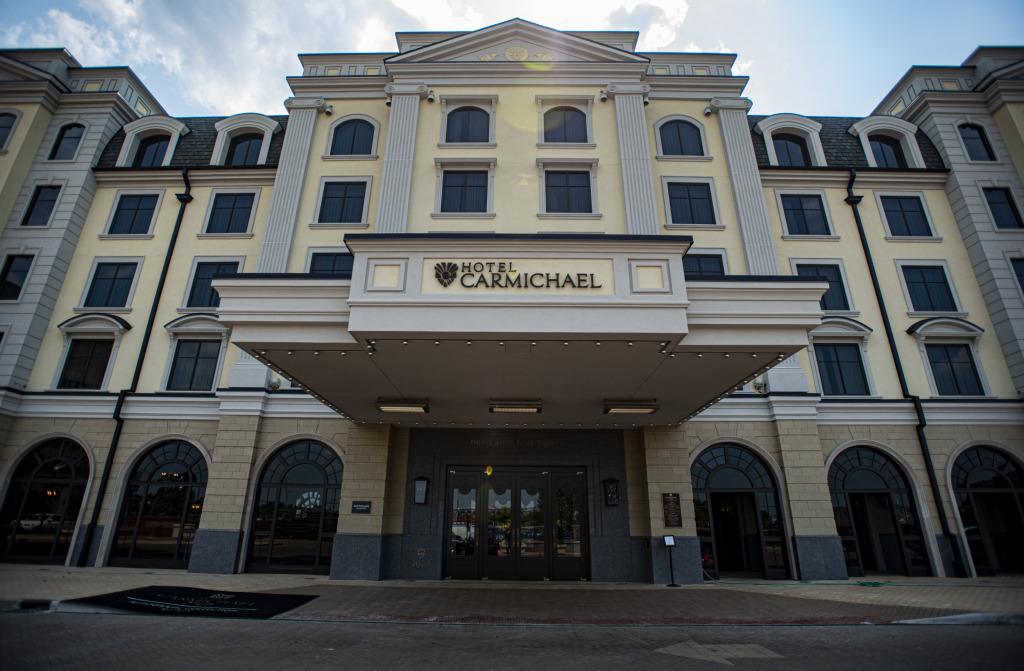 But it wasn't until 2018 that workers started construction on the six-story, 122-room hotel, after the city entered into a public-private partnership with Carmel-based Pedcor Companies. After several delays caused by the COVID-19 pandemic and an ongoing internal review of the project's finances, the Hotel Carmichael and its French restaurant Vivante are now open.
"This new hotel will serve the city, its residents, our performing arts community and our growing family of corporate headquarters who have told me over and over that they want more options when bringing in clients, employees and potential customers," Brainard said in a written statement.
Rooms are available immediately, with a single king suite listed for $189, according to the hotel's online reservation service.
The 110,000-square-foot hotel is between the Monon Trail and Veterans Way in Carmel, just south of City Center Drive. City officials bill it as unlike any other hotel. It's branded under Marriott International's Autograph Hotel Collection and the city chose Coury Hospitality to manage its operations.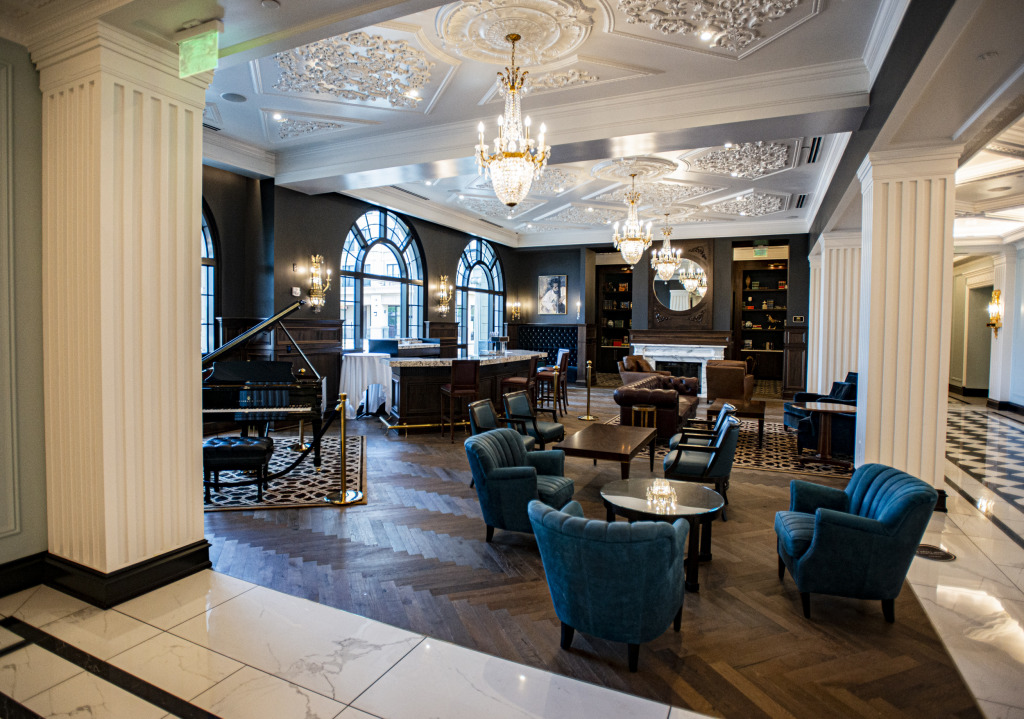 In addition to its first-floor restaurant, the Hotel Carmichael features 5,000 square feet of meeting space and the Feinstein Cabaret, which is scheduled to open later this year.
The hotel's name is a combination of Carmel and Michael Feinstein, a Grammy-nominated performer and the city's artistic director of the nearby Center for The Performing Arts.
City officials point to the tight labor market and global volatility in construction material costs for the hotel's price tag swelling from $40 million in 2017 to as much as $58.5 million two years later.
Carmel's city council voted to conduct an internal review of those finances and the hotel's operations, but has yet to issue any recommendations.
Photos by IBJ's Mickey Shuey.
Please enable JavaScript to view this content.