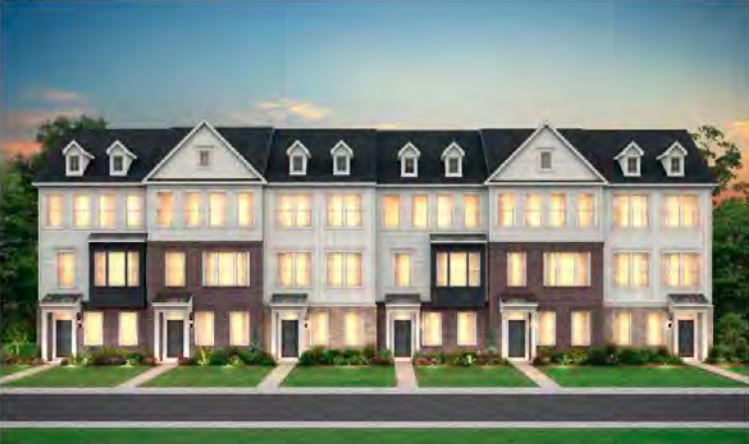 Indianapolis-based Platinum Properties Management Co. is seeking approval to construct 65 townhouses on the south side of Whitestown.
The developer's plans call for the Ellis Acres subdivision to be built on 10 acres of land on the southwest side of the intersection of County Road 750 South and Indianapolis Road near the interchange of interstates 65 and 865.
The site is surrounded by the Eagles Nest community to the south and west, single-family homes to the north and the Westwood Landing community to the east.
Jim Shinaver, an attorney with the Carmel-based law firm Nelson & Frankenberger, told the Whitestown Town Council at its Aug. 10 meeting that two-story townhouses would be built on the southern perimeter near Eagle's Nest, while three-story townhouses are planned on the north side of the development.
The houses would range in price from $375,000 to $425,000. They would have street-facing garages and brick and stone façades.
Platinum Properties owner Paul Rioux told the council he expects to break ground in spring 2023 and have the first townhouses open in fall 2023.
The developer is asking Whitestown to rezone the property as the Ellis Acres Planned Unit Development because half of the land is currently zoned general agriculture, while the other half is zoned general business.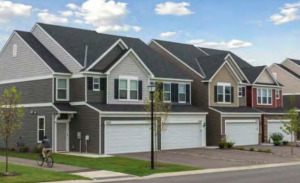 The Whitestown Plan Commission gave no recommendation at its meeting last month. At the time, Platinum Properties planned to build 70 townhouses. The company eliminated one building with five townhouses from its plans.
The Whitestown Town Council voted unanimously to table the rezone request until its September meeting to allow more time for discussion after residents expressed concerns about traffic, density and how the townhouses would affect property values in the surrounding neighborhoods.
Town Council member Eric Nichols said that while "this is not what anybody dreamed of for this spot," he is looking at other considerations as he thinks about the project.
"We've got a general business zone thing, so as I think through that, one of my main and forefront concerns is while this may not be the ideal that we saw for this spot, it is a lot better to have residences that in character and appearance frankly look a lot like that neighborhood, and so you're not staring at the back of a strip mall," Nichols said.
Please enable JavaScript to view this content.