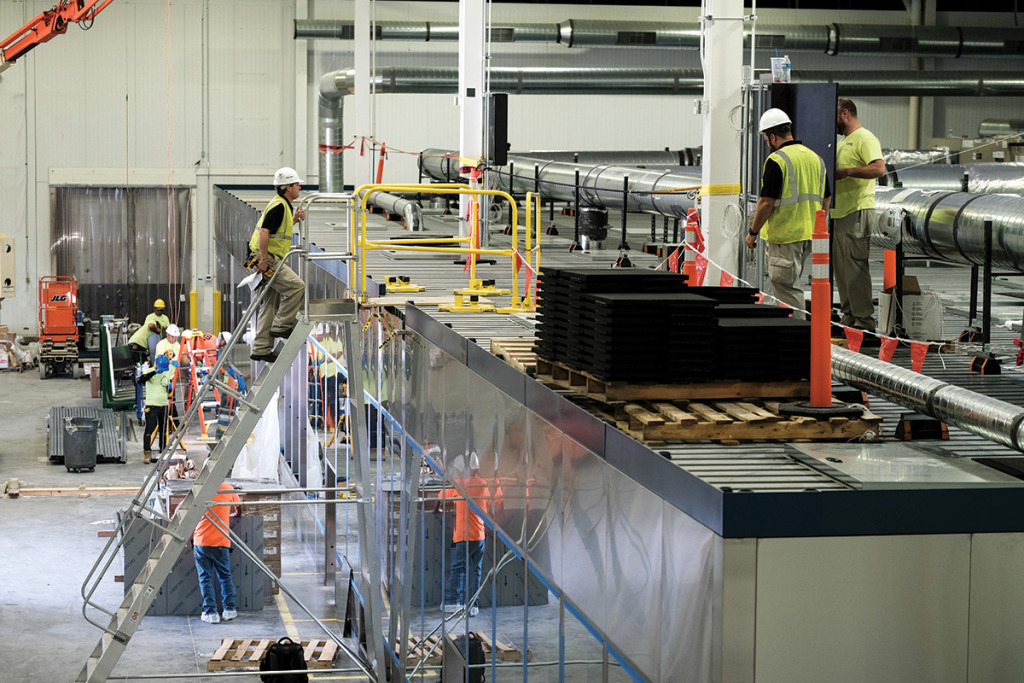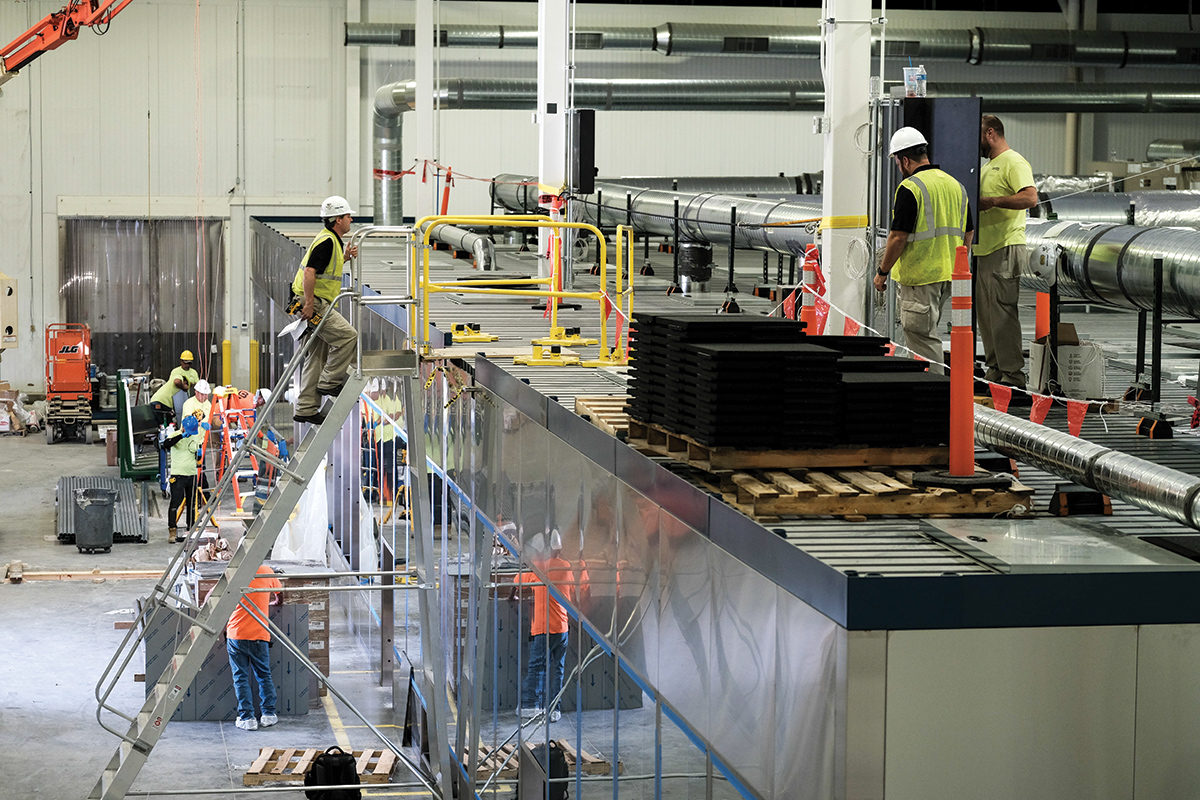 Shares in Indianapolis-based biotech firm Point Biopharma Global Inc. fell as much as 14% in early trading Wednesday after the company announced late Tuesday it was pricing an upcoming public offering of additional 13.9 million shares at a discount.
The company, which is developing targeted drugs for the treatment of cancer, did not say why it decided to price the deal at $9 a share, lower than the Tuesday closing price of $10.17.
A Point Biopharma spokesman declined to comment to IBJ, citing securities laws. Shares fell in early trading to $8.72, before recovering somewhat to $9.05 in midday trading, down 11%.
The company has several experimental, radioactive compounds cancer drugs in late-stage testing. Last year, it moved into and renovated a 77,000-square-foot building off of Georgetown Road for use as a manufacturing plant at a cost of $25 million. Its lead compound is a radioactive isotope called lutetium 177 for prostate cancer.
The company hopes to raise about $125 million in the offering, before underwriting expenses and deductions. It plans to use the proceeds, along with existing cash and investments, to fund clinical and preclinical research and development programs, pre-commercialization activities and for working capital and other general corporate expenses.
Point Biopharma was formed in 2020 and went public last year through a business combination with Therapeutics Acquisition Corp., a special purpose acquisition company.
Point Biopharma has yet to launch a product and lost $45.5 million last year due to large, upfront capital expenditures for research and development on several pipeline products. The company has said it expects to incur "significant losses for the foreseeable future."
Point Biopharma needs to spend hundreds of millions of dollars in the next few years to get its pipeline products through clinical trials and regulatory submission, said Roger Lee, senior research analyst at Columbus-based Kirr Marbach & Co. LLC.
The company had about $205 million in cash, cash equivalents and investments as of June 30, according to its most recent balance sheet.
"Not a lot of people are interested in investing in early-stage biotech companies now," Lee said. That's especially true as interest rates are rising and cutting into company's future cash flows, he said. Biotechs require a huge capital infusion to research and develop products.
Lee said biotechs that are issuing additional shares in this climate are being forced to offer them at a discount, because the offerings are diluting current shares.
Point Biopharma said it expects the offering to close on or about Friday. All of the shares to be sold in the offering are to be sold by the company, not current investors.
Piper Sandler and Guggenheim Securities are acting as joint book-running managers for the offering. Oppenheimer & Co. is acting as lead manager for the offering.
Please enable JavaScript to view this content.