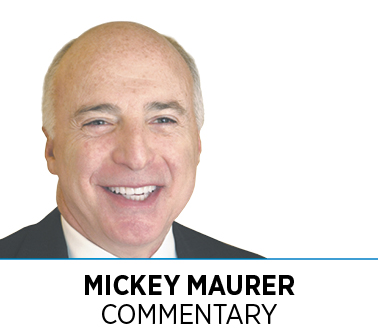 If you are under 50 years old, turn the page.
When I entered the workforce just out of law school at 24, the appropriate retirement age was 65. I and many of my friends, all digital dinosaurs, have chosen not to retire even as we reach a healthy mid-70s. There is no longer one appropriate retirement age. But whatever age you decide to retire, you need to first develop retirement skills.
I retired once in my early 40s. It was a mistake. I decided I had created sufficient wealth to cash in on the American Dream. In a period of six months, I referred out my law clients and sold all my business interests. The proceeds were converted into tax-free bonds rated AA or better. All of my playthings were paid for and I was debt free. I was not prepared for retirement. What a fiasco!
After a few months of no business or professional activity, I grew dissatisfied. I got bored working out with the housewives at the health spa every morning. Yes, even that gets old. The calls and the mail dried up. The office was a lonely place. I missed the psychological satisfaction of seeing opportunities, making deals, creating value—of being in the arena. Of course, I was busy with community service work. Although highly satisfying, volunteering didn't replace the excitement of a deal. I realized that my original vision of the American Dream was a nightmare. I learned that there is more to entrepreneurship than the money earned. Entrepreneurship is a grand game and money is simply a means of keeping score. The essence of entrepreneurism is the joy of the game.
I missed the game.
If you are going to give up the game, you better have something to take its place. I am enjoying an active and rewarding career in a variety of businesses and causes, but I am revisiting the "R" word. There is an art to a successful retirement. Before embarking on a risky venture such as this, I suggest you follow these rules:
1. Ease into it. One of the mistakes I made in that early retirement endeavor was to do it so abruptly. Give yourself a long horizon—a chance to adapt to increased leisure time or non-business activities. Cut back a little at a time while retaining duties and responsibilities that are important to you or that you enjoy the most.
2. Keep moving. Continue to take pleasure with sports and hobbies and make sure that mental stimulation is a part of your active life. Do not be afraid to try something new. Remember, amateurs built the ark; professionals built the Titanic. Retirement should make you healthier, not less so.
3. Discuss your plans with your spouse. If it is in accordance with instructions, stay out of his or her way. I am reminded of one of my favorite country and western songs, "It's hard to kiss the lips at night that chewed my ass out all day long."
4. Thank your community by increasing your volunteer commitment. Replace your work routine with opportunities to assist others.
I took a bit of my own advice. I will cease writing this regular column coinciding with my 77th birthday at the end of this year. All of my other activities will continue until further notice.•
__________
Maurer is a shareholder in IBJ Corp., which owns Indianapolis Business Journal. To comment on this column, send email to [email protected]
Please enable JavaScript to view this content.