Republicans maintained their dominant hold on Indiana U.S. congressional seats Tuesday, winning seven of the nine races.
Incumbents Victoria Spartz, Jim Banks, Greg Pence, Jim Baird and Larry Bucshon were joined by newcomers Erin Houchin and Rudy Yakym as GOP winners.
Andre Carson and Frank Mrvan, both incumbents, were the lone Democratic winners
District 1
Republicans were hoping to win a northwest Indiana seat that has been a Democratic stronghold since the 1930s.
Republican Jennifer-Ruth Green, a Black U.S. Air Force veteran, gave Democratic Rep. Frank Mrvan a battle but conceded late Tuesday. With 91% of votes counted, Mrvan had captured 52.8% of the vote compared with 47.2% for Green.
2nd District
Republican Rudy Yakym won both a special election and the general election in Indiana's 2nd Congressional District.
Yakym will succeed the late Rep. Jackie Walorski, who died in a car accident this year with two of her staffers.
Yakym took nearly 65% of the vote in defeating Democrat Paul Steury. His victory in the special election allows him to complete Walorski's term, which ends this year.
The district includes South Bend, Mishawaka, Elkhart, LaPorte, Wabash, Plymouth and Peru.
3rd District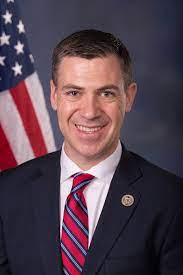 Republican Jim Banks won his fourth consecutive term, easily defeating Democrat Gary Snyder and independent Nathan Gotsch.
The district covers much of northeast Indiana, including Fort Wayne.
4th District
Jim Baird cruised to reelection in Indiana's 4th Congressional District, defeating Democrat Roger Day.
Baird was previously elected in 2018 and 2020. His district covers much of Boone, Hendricks and Morgan counties.
5th District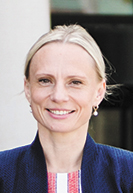 Incumbent Victoria Spartz, a Republican, was declared the winner in House District 5 over Democrat Jeannine Lee Lake.
Spartz, who was running for her second term, captured about 60% of the vote with about three-quarters of the precincts reporting late Tuesday.
The district covers the north side of Indianapolis as well as its eastern and northern suburbs, including Carmel, Anderson, Noblesville, Fishers, Marion and parts of Kokomo.
6th District
Republican Greg Pence easily won reelection in Indiana's 6th Congressional District.
Pence, the brother of former Vice President Mike Pence, will serve his third term after defeating Democrat Cinde Wirth.
The district includes much of eastern and southeastern Indiana, including Greenfield, Shelbyville, Muncie and Columbus.
7th District
Andre Carson will continue to represent the 7th District, which covers the lower four-fifths of Marion County. He claimed about 65 percent of the vote.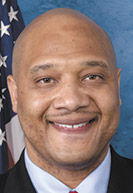 Carson has been the representative from the 7th District since he won a special election in 2008 after the death of his grandmother, Rep. Julia Carson.
8th District
Republican Larry Bucshon had little problem winning Indiana's 8th Congressional District—a seat he has held since 2011.
With more than two-thirds of the vote counted Tuesday night, Bucshon had captured 66% of the vote, compared to 29% for Democrat Ray McCormick and 4.5% for Libertarian Andrew Horning.
Based in southwest and west-central Indiana, the district includes Evansville, Jasper, Terre Haute and Vincennes.
9th District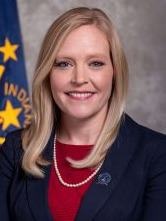 Republican Erin Houchin won election in Indiana's 9th Congressional District, easily defeating Democrat Matt Fyfe and Libertarian Tonya Mills.
Houchin will succeed Republican Trey Hollingsworth, who has held the seat since 2017 and didn't seek reelection.
The district stretches from the south suburbs of Indianapolis to the southern border of Indiana. Its largest city is Bloomington. Houchin has served in the Indiana Senate since 2014.
—
Please enable JavaScript to view this content.