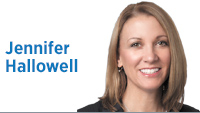 One of the most respected and successful city leaders in Indiana flies largely under the radar. It's partly a function of this mayor's understated style and partly a function of Unigov.
A result of the Unigov compromise, the city of Lawrence, on the northeast side of Indianapolis, is one of three "excluded cities" within Marion County. The unfortunate byproduct, however, is that Lawrence is often overshadowed by Indianapolis and other cities in central Indiana—despite it being one of the more populous cities in the state.
The city of Lawrence has sometimes captured attention because of its contentious politics, feuds between and within political parties, accusations of unethical conduct, incompetence, and fiscal irresponsibility. You don't hear about Lawrence in those terms today because of Mayor Steve Collier.
In less than four years, Mayor Collier has led the city of Lawrence from the brink of financial disaster—as documented by the State Board of Accounts and reflected in credit ratings—to a fiscally responsible, solvent and thriving city. The city's water utility, which had received a junk credit rating under the previous administration, has now been upgraded five times and stands at an A rating. The city rating itself has recently been upgraded to an A+.
Mayor Collier and his team have crafted smart, balanced budgets and the city has been recognized two years in a row with the national Government Finance Officers' "Distinguished Budget Award"—the highest recognition a city can receive in budget preparation.
While it's apparent that Steve Collier is serious about getting the nuts and bolts of city government right, when you see him in action, it's clear that this former administrator, teacher and coach in Lawrence Township Schools cares deeply about strengthening the lives of the people in the community he serves.
It's no surprise he has invested significantly to repair crumbling roads, more than 10 times the previous administration, and to make our parks a place that people want to visit again. Mayor Collier has also made public safety a priority, investing in our police and fire departments, while also being an active leader in community anti-violence efforts.
His economic development strategy has resulted in hundreds of new jobs and $35 million in new private investment. Collier's vision for building a diversified economic base in Lawrence includes attracting and retaining tech-focused companies like Blue Ribbon Transport, Bloomerang, Perceivant, MMY consulting, Springboard Marketing, and Valve and Meter, all of whom have chosen to call Lawrence home.
The city has come a long way since its antiquated accounting servers crashed in November 2015 and no backups existed. Then, three months of data were lost and had to be re-entered manually. Now, the city's data is housed on an upgraded, reliable cloud-based system.
Surpassing many of its peers, Lawrence was recognized by Amazon Web Services with its City On A Cloud Innovation Challenge Award for implementing body-worn camera technology for all of its police officers. Additionally, in recognition of innovative initiatives, Lawrence was named a "Rising Tech City" finalist this year by TechPoint.
When you consider the progress, it's an extraordinary turning of the typically slow and stubborn ship of government, but I believe it's a credit to the combination of teacher, coach and administrator skills that define the leadership of Lawrence Mayor Steve Collier.
His thoughtful, steady and inclusive approach has brought a diverse set of people to the table and achieved results. It's exactly the type of governance that should receive more attention. Lawrence is better for it.•
__________
Hallowell is president of Hallowell Consulting LLC, a government affairs and communications consulting firm. Send comments to ibjedit@ibj.com.

Click here for more Forefront columns.
Please enable JavaScript to view this content.