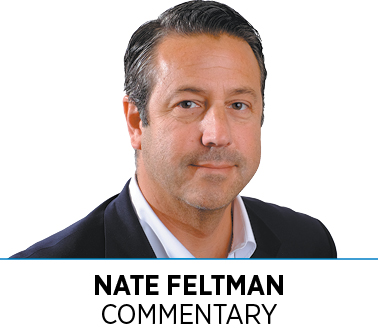 Since this is my last column before the Nov. 3 election, I decided to pull out my political predictions from my Jan. 9 column and see how I am poised to do. My, how the world has changed since January …
I had Bernie Sanders winning the Democratic nomination and South Bend Mayor Pete Buttigieg as his running mate. Didn't get either pick right. Sanders looked like a sure bet until he ran into congressman Jim Clyburn's endorsement of Joe Biden in South Carolina. If only Elizabeth Warren had dropped out before Super Tuesday, Bernie would have pulled it off. Timing is everything.
I couldn't pass up my hometown Mayor Pete. Those of us from South Bend know just how bad a shape our city was in before Mayor Pete arrived. It has a long way to go, but Mayor Pete brought a dose of much-needed optimism to a city that long had been in decline. When Notre Dame can't attract professors because South Bend has the highest per capita homicide rate in the country, you have a problem. Mayor Pete made progress and looked to be catching lightning in a bottle on the national scene.
Surely a cabinet position awaits Mayor Pete if Biden wins. Then, Indiana Democrats will be salivating at the prospect of his returning to Indiana to run for governor in 2024. If that sounds like a familiar path, it is. Recall a certain former governor who served as budget director under George W. Bush. Then, My Man Mitch returned to Indiana to tend to a garden that hadn't been weeded (by Republicans) in 16 years. That same garden will have had a 20-year Republican run by 2024.
My next picks: Trump wins re-election and Republicans win control of Congress. I referenced that a strong economy and James Carville's, "It's the economy, stupid," would drive Trump to a second term. Who could have predicted a pandemic that would force us to shut down our entire economy? Surely I get a pass if I get this one wrong! In terms of Republicans controlling Congress, I thought Pelosi's impeachment gambit would backfire. But the impeachment now seems like a lifetime ago.
So, at this point, you're thinking, "Feltman has no idea what he's talking about when it comes to politics." Most surely thought that when I made my next prediction: Former Secretary of State and congressman Todd Rokita is our next attorney general. Remember, Rokita still had not thrown his hat in the race to take on sitting Republican Attorney General Curtis Hill at the Indiana Republican convention. But Rokita won a closely contested primary race at the convention on the third ballot and earned the right to take on Democrat Jonathan Weinzapfel (who I correctly predicted would beat Sen. Karen Tallian at the Democratic convention). I think I might finally have a winner!
Finally, I predicted back in January that Gov. Eric Holcomb would win re-election in a landslide. In fact, I predicted that he would win by more votes than any governor in history. Little did I know that 2020 would bring racial strife and a pandemic. Democrats nominated Woody Myers, the first African American to run for governor—and he also happens to be a physician. The perfect candidate for the times, right? Unfortunately for Democrats, Woody forgot that you have to actually wage a campaign to have a shot at beating an incumbent governor. I'm feeling really good about this prediction.
We'll soon see my final scorecard. In the meantime, here's a post-election prediction: If Biden wins, early in the new year Mayor Hogsett accepts a position in the new administration and a Democratic caucus installs council president Vop Osili as Indy's first African American mayor.•
__________
Feltman is CEO of IBJ Media and a shareholder in the company. To comment on this column, send email to nfeltman@ibj.com.
Please enable JavaScript to view this content.