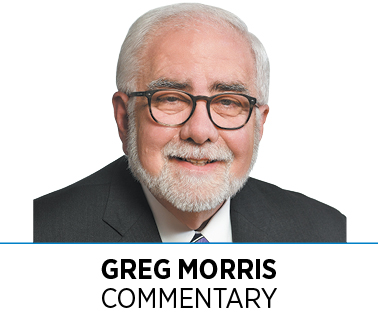 I have been a customer of Roberts Camera in Indy/Carmel for more than 40 years. I have my father to thank for that. Photography was his hobby, and he bought all his Minolta camera equipment from Roberts. I caught the photo bug, too, and continued the Roberts tradition with many Nikon purchases over the years.
We're lucky to have Roberts, which is now more than 60 years old and one of the few remaining brick-and-mortar camera businesses in the entire country. Roberts is a lot more than a walk-in camera store today, but you'll still find a staff of photography experts and virtually any camera, lens and accessory made. And you'll pay a very competitive price, even compared with the online big guys like Amazon, B&H Photo Video, Adorama and the like.
Bruce Pallman, owner and general partner of Roberts, has worked for almost 46 years at the family business his parents started in 1957. With the help of some long-tenured staff and family members, Bruce has led Roberts through a storm of disruptive change in the photo industry, in the process finding a successful niche that has allowed the business to thrive.
Roberts started as a retail jewelry store, but by the mid-1960s it had morphed into a catalog showroom—keeping the jewelry and adding small appliances, luggage, sporting goods, and hundreds of other items, including cameras. Eventually, the catalog showroom concept ran its course, and the family decided to focus on jewelry and cameras. After the jewelry went away, Roberts became a full-fledged camera store.
Now it's a multimillion-dollar physical store paired with an online business, UsedPhotoPro.com, that serves an international customer base. Roberts is a remarkable local success story.
Here's an experience I had at Roberts recently. I had a lot of quality, mid-range Nikon cameras and lenses that were in great condition, but they sat on a shelf because they were too heavy and bulky to comfortably carry with me.
I would travel and go to family functions only equipped with my iPhone camera. Camera phones have killed the point-and-shoot market and work well in many situations, but they don't work well in many others, like a recent catamaran whale-watching trip to Victoria, British Columbia, on the west coast of Canada. I was disappointed I didn't have a good camera with a zoom lens on that trip.
When I returned home, I called Bruce. It turns out I wasn't alone. He said boomers looking for more photo firepower than an iPhone can provide are one of the biggest segments of the photography market. He hooked me up with Phil Gibson, the Indy store manager, who directed me to the newly released Olympus OM-D E-M5 Mark III camera with a 14-150 mm lens. Half the size and weight of my Nikon equipment, it's a technological marvel that shoots 4K video. It's everything I need and more.
I traded all my old equipment in and with an instant rebate on my purchase, I only had to pay about $400 out of pocket for equipment that would have cost me more than $2,000. With the holidays and winter get-away travel coming, I recommend you consider doing the same. Lighten your load. You won't regret it.
Congratulations to Bruce Pallman, his family and staff for their vision and success. It's great to be able to walk in and shop at an Indianapolis/Carmel success story.•
__________
Morris is publisher of IBJ. His column appears every other week. To comment, send email to gmorris@ibj.com.
Please enable JavaScript to view this content.