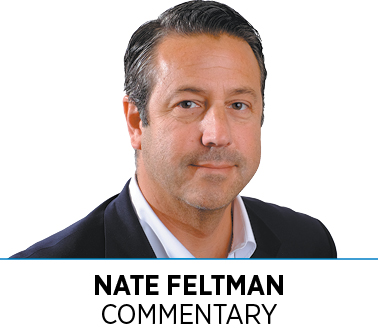 Still in my holiday slumber, it is difficult to begin thinking about the 2020 elections and craziness about to ensue. But with the Iowa Democratic caucuses a few weeks away, we are about to enter a year-long political circus. Will Indiana play a pivotal role in determining the Democratic presidential nominee?
Politics is as predictable as Indiana weather. After all, who predicted in early 2016 a Trump/Pence administration and Gov. Eric Holcomb? Speaking of predictions, here are mine …
◗ Bernie Sanders wins Democratic nomination. Sanders is the last man standing after gaffe-prone Joe Biden fails to excite the growing progressive wing of the Democratic Party led by Alexandria Ocasio-Cortez (who endorsed Sanders). Sanders led the pack in fourth-quarter fundraising and is gaining momentum.
◗ Pete Buttigieg chosen as Democratic VP nominee. The young and comparatively moderate now-former mayor of South Bend is too irresistible to not put on the national ticket. Mayor Pete has shown he also can raise big money, and his Midwestern roots will bring geographic balance.
◗ Trump wins re-election. Think James Carville's "it's the economy, stupid." Trump's tax cuts have helped lead to 7 million more jobs (versus a predicted 2 million). Wages are rising faster for low-income earners than for high-income. The clear contrast between Trump's low-tax, less-regulation, pro-growth agenda versus Sanders' big government socialism recipe leads Trump to a 25-point win over Sanders in Indiana (besting his 19-point margin in 2016). All Indiana Republicans benefit from the "Trump bump."
◗ Republicans control Congress. Nancy Pelosi's impeachment gambit backfires. Voters see the impeachment process (and those involved) as mean-spirited, extremely partisan and an attempt by Congress to decide the election. Republicans win back the House and hold the Senate on the strength of the Trump economy, and voters send a message that they are tired of partisan politics.
◗ Holcomb wins re-election in landslide. Holcomb's political chops and ability to lead during a polarizing time in our country will be rewarded handsomely. He will win by more votes than any governor in history. Moderates appreciate Holcomb's willingness to reach across the aisle to get things done, and Democrats are not overly excited about their options.
◗ Todd Rokita is next Indiana attorney general. Follow me on this one: Former Evansville Mayor Jonathan Weinzapfel, a Democrat, has announced his candidacy for attorney general. Weinzapfel will beat Sen. Karen Tallian at the Democratic convention. Weinzapfel is an easy-to-like, generally pro-business Democrat with Statehouse experience and has served as chancellor of Ivy Tech Community College's Evansville campus.
Republicans do not want a Democrat as attorney general or a platform for a Weinzapfel gubernatorial run in 2024.
Enter Rokita who, like current embattled AG Curtis Hill, is no favorite of the Republican establishment. But the Republicans need a candidate who can win and Rokita, having served two terms as Indiana secretary of state and eight years in Congress, is a proven statewide vote-getter. Republicans persuade Rokita to run for AG at their state convention and vote for him over Hill (and others) rather than risk a Weinzapfel victory.
Do you see it differently? Send me your predictions and we'll see who gets more right. But I get three bonus points if I get the Rokita call correct!•
__________
Feltman, an attorney and former secretary of commerce for the state of Indiana, is a shareholder in IBJ Corp. To comment, send email to nfeltman@ibj.com.
Please enable JavaScript to view this content.