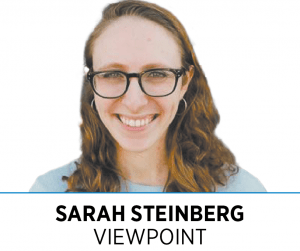 Duke Energy is one of the nation's largest utility companies, serving roughly 9 million people across six states. So when this Fortune 150 company announced plans to accelerate its energy transition and reach an entirely clean electricity generation portfolio by 2050, it received significant publicity, including here in Indiana. After all, with Duke Energy Indiana serving over 860,000 customers, this announcement should mean two things: good local jobs developing new energy resources and lower electricity rates from affordable wind, solar, energy storage, energy efficiency and demand management solutions.
Unfortunately, Duke Energy Indiana didn't seem to get the memo. Appearing to ignore its parent company's vision, the local operating utility is proposing to build new, expensive natural gas-fired power plants instead of investing in clean energy resources. These power plants can last over half a century, which means that new ones built in 2027 and 2035, as Duke Energy Indiana proposes, will have to be shut down early to comply with the parent company's pledge. That will leave Hoosiers on the hook to pay off the capital costs of plants that are then standing idle.
Corporate commitments aside, the proposed plants are also just a bad deal for Duke's Indiana customers. Not only would these billion-dollar investments raise Hoosiers' electricity bills for decades, but they would also keep Hoosiers exposed to the whims of a volatile global market. Just in the past year, natural gas prices have skyrocketed, and many Hoosiers are feeling the pinch. Because of these spikes, Duke just filed to raise rates by 16%.
Further, because of the rapid cost declines of clean energy technologies, it is becoming more expensive to simply run these fossil fuel plants than build and operate new wind and solar. If Duke Indiana builds new gas plants, customers will lose out either because their utility is charging them for energy that is not lowest-cost or because they must continue to pay off expensive gas plants that don't actually produce any energy.
Instead, Duke Indiana should be investing today in reliable, affordable advanced energy resources, which will lower customer rates and benefit the local economy. The utility knows that it will eventually do this—its current resource plan and its parent company's 2050 commitment say as much. But by building new gas plants five and 13 years from now, it is knowingly forcing customers to pay for facilities that will soon be outmoded, while Duke pockets a guaranteed profit on each new investment.
​​Duke Indiana will claim that it needs these gas units to provide reliable and affordable service, but research shows this is simply not true. Wind and solar can reliably serve Indiana homes and businesses, with domestically manufactured energy storage available to send electricity back to the grid when extra power is needed. These technologies have plummeted in cost and are exceeding performance expectations across the United States.
Duke Indiana also isn't doing nearly as much as other American utilities to help homes and businesses become more energy efficient, which would permanently reduce customer energy burdens. If Duke invested in helping customers adopt these cost-effective technologies and strategies, there would be less reason to consider building billion-dollar gas plants in the first place.
At the very least, Hoosiers should expect Duke Energy Indiana's customer-financed investments to be consistent with the commitment its own parent company has made to a clean electricity system. That's why the Indiana Utility Regulatory Commission should say no to Duke's bad investment proposals and demand a better, more affordable, clean energy deal for Hoosiers.•
__________
Steinberg is a policy principal at Indiana Advanced Energy Economy, the state chapter of national business association AEE, which advocates for clean energy policies.
Please enable JavaScript to view this content.