After 19 years with WTHR-TV Channel 13, Steve Jefferson was given a job offer in Dallas he couldn't refuse.
With a reputation for covering complex stories with national scale and local stories with unusual empathy, Jefferson recently was contacted via email by the highly regarded newsroom for WFAA-TV Channel 8 in the Dallas-Fort Worth area.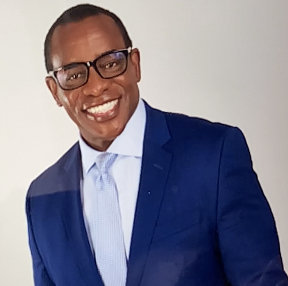 He hadn't been looking for a job. In fact, he initially thought the email was a scam.
"I almost deleted it, but just before I did that I thought, 'Hold on, I'd better look into this,'" he told IBJ on Friday.
Swayed by the station's sterling reputation and the size of the media market, Jefferson eventually accepted an offer to be a general assignment reporter for WFAA.
His last day with WTHR will be Sept. 1. He will hit the airwaves in Dallas in mid-September.
"WFAA is one of the stations in the country that would be on anyone's list as a journalist," he said. "It's a top-five market. It's one of the most winningest stations in the country, as far as awards. An opportunity to work in a shop like that is a once in a life opportunity. It's something you just don't bat an eye at."
Like WTHR, WFAA is owned by the national media company Tegna Inc.
Jefferson, who locally goes by the nickname "Scoop J," has worked for WTHR since June 2002. His previous work experience includes reporting and anchoring at TV and radio Stations in Ohio, Georgia, South Carolina, Mississippi and Oregon.
Jefferson is from Dayton, Ohio, where he graduated from The Wright State University Journalism School.
Asked to recall highlights from his career in Indianapolis, Jefferson included breaking the story that federal agents had raided the Zionsville home of former Subway pitchman Jared Fogle, who later pleaded guilty to one count of traveling to engage in illicit sexual conduct with a minor and one count of receipt of child pornography.
He also noted his reporting trips out of the state to cover Hurricane Katrina in 2005 and the Derek Chavin trial earlier this year.
Jeff Rosetti, news director of WTHR, said Jefferson was "one of those guys you never truly replace."
"While I'm profoundly sad to lose him I am absolutely thrilled that he's been tapped by Tegna to take on a new challenge in Dallas," Rosetti said. "Steve has meant more to WTHR than I can say and I still don't think that's half as much as he meant to the city of Indianapolis. I'm still finding out about causes around town that Steve has helped champion or kids he's helped mentor. … Dallas just got one hell of a reporter and an even better guy."
Please enable JavaScript to view this content.