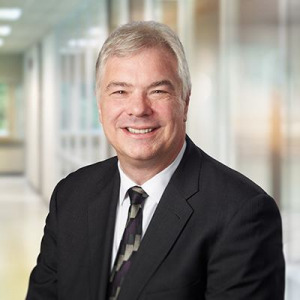 Prospects for a $1.8 billion semiconductor production plant announced Wednesday at Purdue University in West Lafayette hinge on whether it receives federal funding from a proposed program that made significant progress this weekend in Washington, D.C., after being tied up in political battles for weeks.
Bloomington, Minnesota-based SkyWater Technology hopes to begin building the semiconductor research, development and production facility as soon as possible after receiving approval for the federal funds. The company, which launched in 2017, has about 600 employees in Minnesota and Florida and plans to create 750 jobs in Indiana within five years of opening the plant, according to the Indiana Economic Development Corp., which is supporting the project with more than $70 million in possible incentives.
The company won't be able to claim those incentives until it meets its investment and hiring goals, IEDC officials said. Purdue University, Greater Lafayette Commerce, the city of West Lafayette, the city of Lafayette, Tippecanoe County and Duke Energy offered additional incentives.
The 600,000-square-foot facility would be located in Purdue's Discovery Park District, a 400-acre, mixed-use development, where companies like SkyWater would have access to Purdue faculty experts and graduates preparing to work in the industry.
"This is, I say without much fear of contradiction, one of the biggest days in Purdue history," Purdue University President Mitch Daniels said.
Semiconductor chips have become indispensable in the manufacturing of cellphones, vehicles, appliances and high-definition televisions. But a global shortage of the chips has led to supply chain disruptions in many industries, prompting bipartisan lawmakers and the Biden administration to push for the incentives package to accelerate their production in the United States as the country's economic competitors in Asia beef up their efforts.
SkyWater executives were joined Wednesday by Gov. Eric Holcomb, Indiana Secretary of Commerce Brad Chambers and Daniels to make the announcement, which came one day after the U.S. Senate voted to proceed with discussions on the Creating Helpful Incentives to Produce Semiconductors, or CHIPS, for America Act, a $52 billion federal incentive package for semiconductor manufacturing and workforce development.
The bill is a scaled-down version of the bipartisan U.S. Innovation and Competition Act proposed last year by Republican Sen. Todd Young of Indiana and Democratic Senate Leader Chuck Schumer of New York. In addition to Senate approval, the bill also needs to pass the House, where Majority Leader Steny Hoyer has signaled that Democrats would support the Senate bill.
Jay Kenworthy, spokesperson for Sen. Young's office, said lawmakers are confident the legislation will receive Congressional approval by Aug. 5.
"Our hope is that it's on the president's desk by the time everybody goes home for August recess," Kenworthy told IBJ.
The House would have to pass the legislation before it adjourns for summer recess on July 29, while the Senate plans to remain in session through Aug. 5. Both chambers plan to return from their summer sabbatical on Sept. 6.
Thomas Sonderman, SkyWater President and CEO, said while the $1.8 billion project will rely on federal funding from the CHIPS Act, the company would still pursue its goal of making semiconductors in West Lafayette.
"I think it's a gating item, and obviously we want it to pass," Sonderman said of the federal legislation. "What it does is accelerates everything. While we want to have the federal support, I don't think it diminishes the mission."
Sonderman said it would take about 30 to 36 months for the facility to begin production after funding was in place.
If CHIPS legislation were to pass, the company would immediately begin submitting for funding through the U.S. Department of Commerce, he added.
In May, Purdue launched its Semiconductor Degrees Program, partially in response to the projected need for at least 50,000 trained semiconductor engineers in the U.S.
"What we're doing with Purdue's degree program is transformational to the country," Sonderman told reporters Wednesday. "Let's just hope that the federal government sees the opportunity so we can accelerate it."
SkyWater bills itself as the only U.S.-investor owned pure-play semiconductor and technology foundry. The company, which makes integrated circuits for Infineon, D-Wave, Microsoft and Stefipower, went public in April, raising about $97 million in its initial public offering.
Company officials met with Holcomb last July to discuss opportunities to support increased semiconductor manufacturing in Indiana. In November, the company announced plans to open research space at the WestGate@Crane Technology Park in Odon.
Purdue has taken several recent steps to address domestic semiconductor manufacturing. Officials said the United States was responsible for 37% of the total global output of chips in 1990, but that fell to 12% in 2021 as countries including China, Japan, South Korea and Taiwan began to dominate the industry.
In late June, Purdue began a partnership with MediaTek Inc. to open the company's first semiconductor chip design center in the Midwest, to be housed in Discovery Park District.
Please enable JavaScript to view this content.