Should Indiana lawmakers prohibit access to gender affirming medical treatment for transgender youth?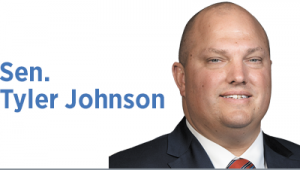 As a father, physician and state senator, I have compassion for every Hoosier child. I have taken two oaths in my professional life—one as a physician and one as a state senator. I take both oaths seriously, those being to do no harm to those in need, and to protect life and liberty. With my professional background, I support prohibiting gender transition treatment for children and do so with the utmost respect and concern for those struggling with gender dysphoria.
I am and have been committed to engaging with people on all sides of this issue, and I have not gotten to this point lightly.
Gender transition medications and procedures are currently available to children, though there is no quality science supporting that these medications and procedures produce long-term improvement in mental health. In fact, the science really shows the opposite. These treatments and procedures are irreversible, unproven and life-altering.
We know there is a heightened suicide risk in kids with gender dysphoria, but this is likely due to underlying comorbidities and mental health concerns. Gender transition procedures—both hormones and surgery—carry serious physical risks and possible side effects. These include infertility, diminished bone health, and increased risk for heart problems, liver problems and some types of cancer. That's why counseling—not irreversible treatments or surgeries—is so important.
When Senate Bill 480 was debated in the Senate, opponents repeatedly cited one low-quality survey suggesting that very few people receiving gender transition procedures regret it. In actuality, this source is an outlier considering the multiple academic studies showing that, in the vast majority of cases, gender dysphoria in children is temporary.
A child cannot understand the weight and permanency of these decisions. How could they? We've heard stories from adults who transitioned and who have deep regrets regarding the harm done to them as minors. In the past few weeks, a whistleblower from Missouri came forward publicly to describe the harm children experienced at the gender clinic she worked at. The time to act is now, and it is the right thing to do.
The U.K. recently shut down its only dedicated youth gender transition clinic, and Sweden's health service has updated its guidance to be more cautious in prescribing gender transition hormones to minors, saying the treatments should be used only in "exceptional" cases. However, in the United States, these procedures are growing at an alarming rate—the number of children taking puberty blockers and gender transition hormones has more than doubled in five years.
That's why I authored SB 480 this session, which would prohibit health care providers from performing, aiding or abetting gender transition procedures on minors. The bill would allow for appropriate medical exceptions when treating a physical abnormality may be necessary.
As a state, we have an obligation to protect Hoosier children, and I believe SB 480 will help achieve that. It would cause far less harm for these kids to wait, receive the counseling they need and then let them make these life-altering decisions as adults.•
__________
Johnson, an ER doctor and Republican, represents District 14, which includes Allen and DeKalb counties. Send comments to ibjedit@ibj.com.

Click here for more Forefront columns.
Please enable JavaScript to view this content.