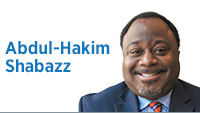 On Nov. 19, lawmakers will meet for Organization Day at the Indiana General Assembly. Don't be shocked if you see teachers and their supporters flood the Statehouse demanding lawmakers increase teacher pay. And don't be surprised if you hear calls to increase teacher pay by reducing or eliminating funding for charter schools and the state voucher programs.
And don't be shocked when I tell you this is a bad idea that won't help teachers—and in fact, will likely do the opposite.
Over the course of the teacher-pay debate, I've heard numerous advocates for increasing teacher pay argue that if the state got rid of the voucher program and no longer funded charter schools, there would be plenty of money to increase teacher salaries.
Their math doesn't add up. Eliminating funding for vouchers and charters won't increase teacher pay. In fact, it would only add to the problem.
Let's start with the voucher program. According to state data, there were slightly more than 36,000 kids in Indiana on the voucher program in the 2018-19 school year. The average voucher is $4,448, which amounts to about $162 million. The state could eliminate all those voucher, which would be $162 million in more money for traditional public schools. But you're also looking at possibly 36,000 kids returning to the public system as well. And assuming you want to keep your class size at a max of 25 students, you're going to have to find at least 1,440 new public school teachers.
Now let's take a look at charters. According to the Indiana Department of Education, there are more than 53,000 kids in Indiana enrolled in charter schools. Charters do get more state aid per kid than voucher schools. The average tuition support for kids in charter schools is about $6,700. the same as traditional public schools. That means eliminating support for charter schools would "free up" about $335 million for traditional public schools.
But because those kids are coming back to traditional schools, we're going to have to hire more teachers to absorb them. Sticking with my 25 kids-per-classroom standard, we're going to need to hire at least 2,100 new teachers for traditional public schools—to the tune of at least $112 million. And they need health insurance and other benefits too, also to the tune of about $11,000 each, which means coughing up another $23 million.
Now, this is the point where one of you says: "Abdul, you are so disingenuous! I looked at your math there is plenty of money left over for teacher pay. There's $70 million from the voucher plan and $200 million from charters, so that's $270 million for teachers."
Not really. We still have to pay for transportation to get the kids to school. We'll need support staff and teachers' aides to assist with the new caseload. And in some places, you may need a new building or two to house all those new students.
My spider sense tells me that there really won't be much left over. And we already know through a study from the Indiana Fiscal Policy Institute that—on average—about 47% of the money schools spend on personnel actually goes to classroom instruction.
So if you're one of those people looking at funding for charters and vouchers to increase teacher pay, do yourself a favor and look somewhere else.
See you on Organization Day.•
__________
Shabazz is an attorney, radio talk show host and political commentator, college professor and stand-up comedian. Send comments to [email protected]

Click here for more Forefront columns.
Please enable JavaScript to view this content.