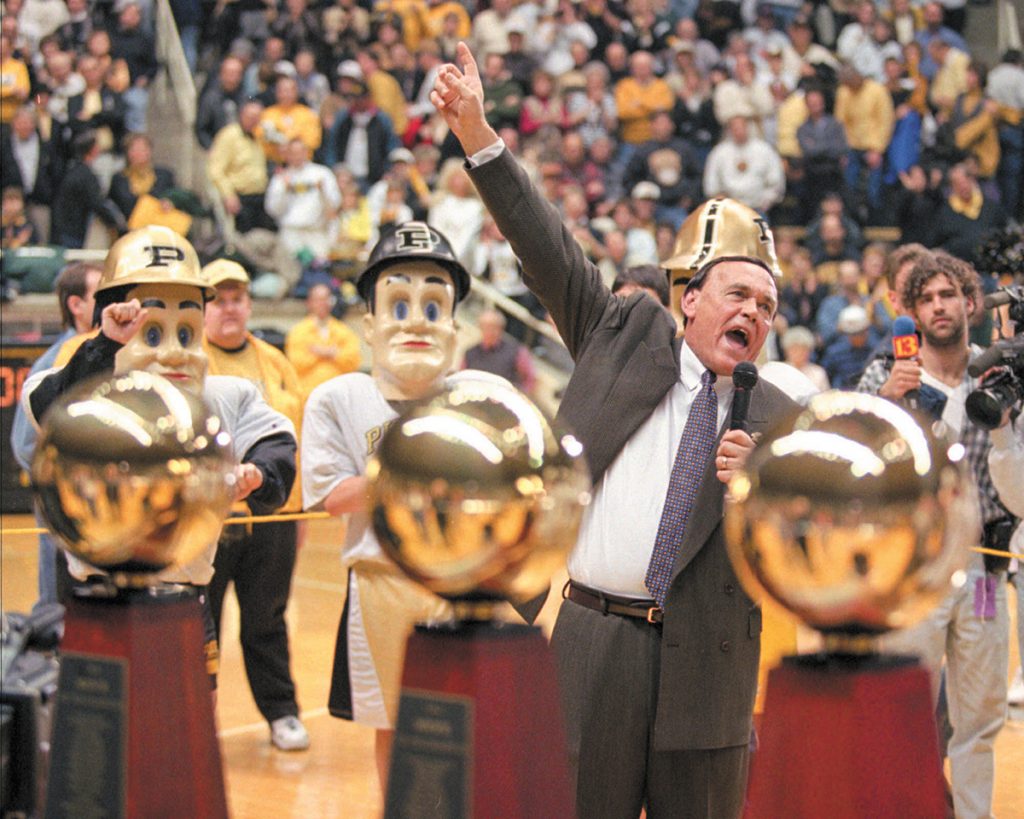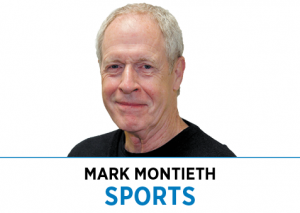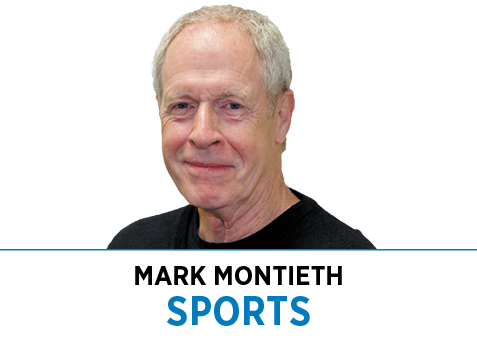 The call goes out to Gene Keady, but you have a technical difficulty. You ask to call back in a few minutes, if that's OK.
"I don't know—I've got a busy schedule here, brother!" he practically shouts, then follows up with a hearty laugh straight from the gut.
Keady's calendar might not be full these days, but his life seems to be. The former Purdue University basketball coach is putting on a clinic in how to live happily ever after, even during a pandemic, by reaping the rewards of an approach to coaching and to life that has not strayed far from the fundamentals.
Anyone wanting to investigate how former CEOs and managers can enjoy an active and contented life following an adrenaline-filled career would do well to check in with him.
People accustomed to holding power often find it difficult to live in a world with nobody to direct but themselves, no battles to fight beyond their lawn. That's why many, coaches especially, do it for as long as someone will let them. Larry Brown has had 14 head coaching jobs, including a four-season run with the Indiana Pacers. He's 79, two years removed from his gig in Greece, but hardly anyone who knows him would be surprised to see him take a 15th. If only someone would ask.
Keady was a couple of months shy of 69 when his 50-year coaching career began to wind down. He left Purdue a bit grudgingly but ultimately agreed to an exit plan that brought in a former player, Matt Painter, as an assistant coach for one season to ease the transition. As it turns out, Keady was able to leave the game gradually, working a season as an assistant for the Toronto Raptors, a season with the Big Ten Network and then five seasons as an assistant at St. John's.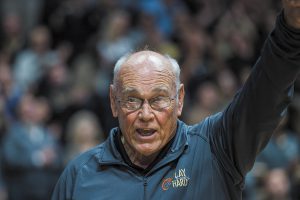 Since then, he has pointed his scowl at poet Dylan Thomas' advice to not go gently into that good night and has established a calm, contented lifestyle from his home base in Myrtle Beach, South Carolina, with his wife, Kathleen.
Here's how he's doing it. It's not a strategy he planned or consciously follows, but it serves as a template.
Maintain perspective
You can measure a coach's career by national championships or Final Four appearances if you like. Keady has none of either. You can measure it by the halls of fame that have offered admittance. Keady is in four, although not the most prestigious one, the Naismith, in Springfield, Massachusetts. You might even consider his or her place on the all-time-wins list. Keady ranks 55th among college coaches, with 550.
Still, his teams at Beloit (Kansas) High School, Hutchinson (Kansas) Community Junior College, Western Kentucky and Purdue all won big. At Purdue, for example, his teams won six Big Ten titles in his 25 seasons. He was voted Big Ten Coach of the Year seven times and a national coach of the year five times.
Factor in the non-level playing field on which he had to operate, and the record is more impressive. It wasn't going to be easy stepping between Bob Knight in Bloomington and Digger Phelps in South Bend in 1980 and building a job-saving program in West Lafayette. In fact, some coaches advised him against trying. And doing it at a change-resistant and budget-conscious place like Purdue only added to the challenge.
He made it work by building a culture of overachievement.
The team that won the Big Ten title in 1984 had been picked in the preseason by Street & Smith's magazine to finish ninth, ahead of only Northwestern. It tied Illinois for the championship. His 1987 team was picked second by The Sporting News but tied Indiana for the title. His 1988 team also was picked second behind IU but won it by a two-game margin. None of his teams competing for the championship from 1994-1996 were picked to do so by league media reps at the preseason meetings—Michigan, Indiana and Iowa were, in that order—but all won the championship outright.
One could also include the 1990 team, which was picked sixth but finished second and would have tied for first if not for an intentional foul that went uncalled and led to a game-winning layup for the Spartans in the final seconds of the season finale at Michigan State.
A coach could reflect on that kind of career one of two ways: Stew over the near-misses, the bad whistles and failure to reach the absolute pinnacle, or take pride in all the successes during the attempt to get there.
"I don't have any regrets," Keady says. "I'd like to have won a national title, but a lot of guys could say that. I can't dwell on that. That's hard to do, brother. I don't think I'm a failure because I didn't do it. A lot of people might think so, but I don't care.
"I'm lucky, I know that. I've had a lot of success, a lot of heartbreak. That's just life."
Drop grudges
You coach long enough, or for that matter run a business long enough, you'll have plenty of bad experiences with people who, in your opinion, treated you unfairly. Keady has been able to let them go.
That loss at Michigan State in 1990? Keady was so incensed by what he and many observers considered uncalled fouls that he telephoned Big Ten Commissioner Jim Delany the next day.
"I told him if [referee] Ed Hightower were in front of my car tomorrow, I'd run over his ass," Keady recalls.
Fast-forward about 30 years and Keady is in Bonita Springs, Florida, visiting with one of his former Purdue players, Curt Clawson. They wind up running into and hanging out with former IU guard Randy Wittman and, yes, Ed Hightower. A good time was had by all.
"I forget about those things," Keady says. "Referees are human, too."
Besides, it's not like Keady actually intended to run over Hightower.
"I'm not that nuts."
Build relationships
Keady had a knack for disciplining and driving his players without inciting a rebellion, primarily because he cared about their education, treated them with respect and maintained a sense of humor. He often threw in compliments even while yelling at them for some shortcoming. He lives by the philosophy of the "soft touch," believing you need one when you're putting, when you're shooting a basketball and in your dealings with subordinates.
"I was considered a hard-ass, but I was a soft touch," he says.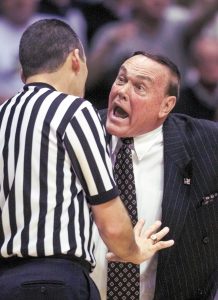 That approach established relationships that thrive today. He's reached an age at which even some of the players he coached in high school have passed. Eddie Sutton, the coach who gave Keady his biggest career break by hiring him away from Hutchinson to be an assistant at Arkansas in 1975, died on May 23. South Bend native Leroy Sutton, no relation, died the next day. He was the first player Keady had recruited as an Arkansas assistant.
Establishing solid relationships helps weather losses. It also provides a cushion when miscalculations are made.
Keady likes to tell the story of Greg Hill, who started for him at Hutchinson. Hill was black and was engaged to a white Amish girl. This being the late 1960s, Keady thought it was a mistake. He called the couple in and encouraged them not to get married because society would reject them and their children.
"Now they've been married about 50 years," Keady says, laughing. "It's an amazing story; I love it."
The Hills still stay in touch. No hard feelings.
Communicate
People accustomed to authority or popularity expect to be contacted. Picking up the phone and initiating a social conversation, actually reaching out to someone, feels too much like a humble act that projects need.
Keady hears from many of his former players and coaching colleagues, but he's willing to make the call, too. On the afternoon of this conversation, he had already talked with Painter, to whom he speaks about once a week (but never offers advice), as well as former assistant Bruce Weber and Michigan State coach Tom Izzo. He calls Bob Knight every few weeks.
It all comes back to him, of course. He took calls from 31 former players and other friends on his May 21 birthday. Strangers weighed in, too. When his wife, who operates the "Coach Gene Keady" Facebook account, posted a birthday notice, it generated 3,100 "likes" and "loves" and 1,100 well-wishing comments.
It was the willingness to reach out, in fact, that elevated Keady from coaching at a junior college. He sat down one day and typed a letter to Sutton at Arkansas, expressing his desire to coach at the major level and selling himself.
"And damn if he didn't come from Fayetteville and interview me," Keady says. "And a week later, he called and said he wanted to hire me."
Stay active
His "busy schedule here, brother" joke aside, Keady stays as busy as a retired man can be during pandemic restrictions.
He plays golf with a circle of friends, although it frustrates him that he has to pull out a driver on some par three holes—the same driver that once propelled tee shots 280 yards—maybe 300 when he had a wind at his back.
He returns regularly to Purdue during the football and basketball seasons. He also attends Coastal Carolina University games to follow coaching friend Cliff Ellis' teams. The Cubs have a single-A affiliate in the area, the Pelicans. If the baseball season were on, he would be at those games as well.
He reads, too, which fills the time when there are no games. It's a hobby he mastered in the fifth grade when the polio epidemic shut down his Garfield, Kansas, grade school. He celebrated at first, envisioning days of roaming the countryside and firing his slingshot, hunting rabbits and jumping in the creek. But Mom had other ideas. She checked 35 books out of the local library and ordered him to read one a day.
"Because of polio, I started to enjoy reading," he says.
He still does. His completed stack includes books by Duke coach Mike Krzyzewski and basketball hall of famer Bill Walton. He also has finished a biography of baseball pitcher Walter Johnson, and he's now reading one about another baseball great, Honus Wagner. Another recent favorite: "The Only Leaders Worth Following." One of his Purdue players, walk-on Tim Spiker, wrote that one. Keady happens to be mentioned in it.
During the days when polio shut down the schools, Keady says, he prayed to avoid contracting the virus.
"I should have prayed to get smart," he adds, letting loose another laugh.
So, add another one to the list of retirement fundamentals: Stay humble.•
__________
Indianapolis native Mark Montieth is a longtime newspaper reporter and freelance writer. He is the author of three books: "Passion Play: Coach Gene Keady and the Purdue Boilermakers," "Reborn: The Pacers and the Return of Pro Basketball to Indianapolis," and "Extra Innings: My Life in Baseball" with former Indianapolis Indians president Max Schumacher.
Please enable JavaScript to view this content.