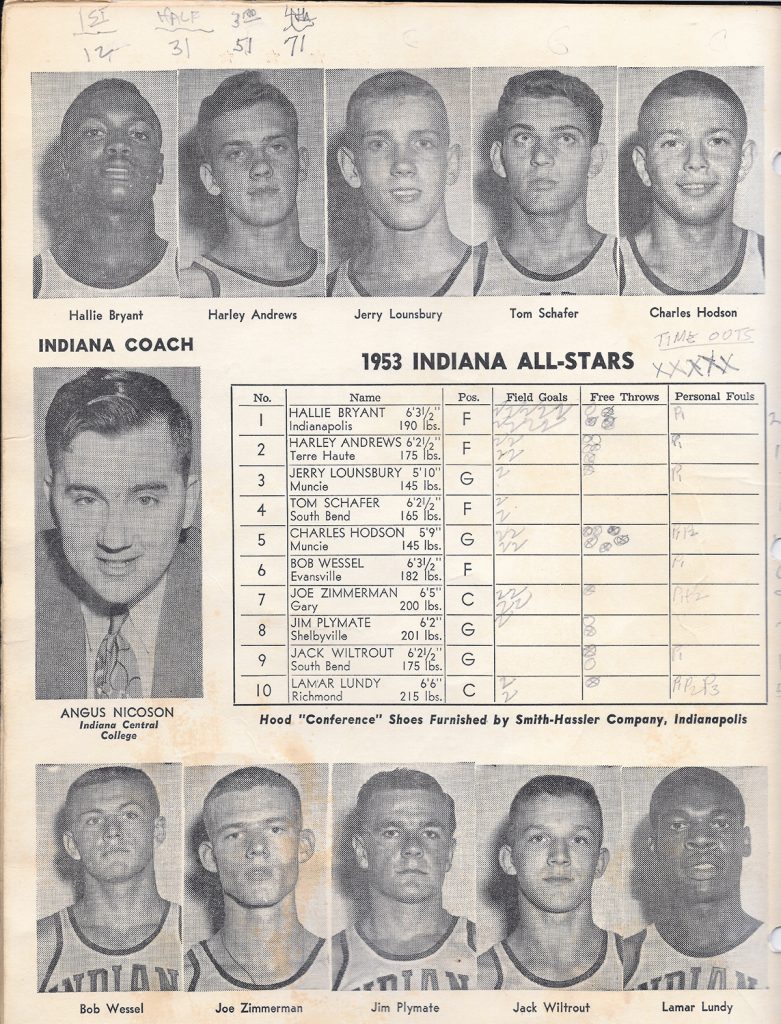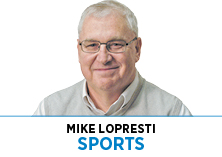 No Indiana-Kentucky All-Star games this June. The last time that happened, the Allies had just landed at Normandy on D-Day.
So in their absence, we take a moment to remember what a treasure the event has been. Did you know Oscar Robertson once went against a Kentucky phenom that Adolph Rupp called the "greatest high school player who ever lived," and outscored him 41-4? That the Bluegrass got George McGinnis mad enough to produce 53 points in a game? That an Indiana Mr. Basketball had to play with a police escort because his life had been threatened?
We can also wonder how much longer it will be around. The All-Star series certainly has a past, but does it have a future?
The top seniors in boys high school basketball from Indiana and Kentucky have been going at it every June since 1940, except for war years 1943 and 1944. The girls joined in 1976. It was once an event of high drama and packed houses. Let the highlight reel roll …
In 1953, a threatening note came to Indiana Mr. Basketball Hallie Bryant the day before the game from an anonymous writer who said he had bet $5,000 on Kentucky and offered Bryant $500 not to play. The letter closed with a warning: Remember if you play that night, either you or some member of your family will be badly injured.
"I'm going out there to win and pay no attention to this," Bryant responded. With security guards closely watching, he scored 21 points. Indiana won 71-66.
In 1954, Indiana's 75-74 victory came on a shot—by Bobby Plump—with 45 seconds left. It was on the same Butler Fieldhouse court where he had made a far more famous jumper more than two months earlier. The winning basket was Plump's only field goal in the All-Star game.
In 1956, anticipation was high for the showdown between Oscar Robertson and Kentucky prep legend King Kelly Coleman, who had scored an astonishing 4,263 points in his high school career, averaging 46.7 points a game as a senior. It wasn't much of a match. The All-Star series had moved to two games by then. In the first, Robertson outscored Coleman 34-17 and Indiana won 92-78. In the second, the difference was 41-4, in a 102-77 rout.
In 1968, an overheated crowd in a steamy Hinkle Fieldhouse grew so irate about the officiating in the last moments of Indiana's loss to Kentucky that fans pelted the court. The referees finally called the game with 52 seconds left and were rushed away, behind a cordon of protectors that included Indiana Coach Cleon Reynolds.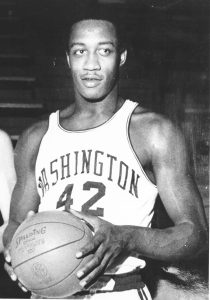 In 1969, the much-heralded McGinnis had 23 points in the first Indiana win, but missed 18 of 26 shots. Having spent much of the game guarding him, Kentucky's Joe Voskuhl told reporters afterward, "I think he's overrated." Uh-oh. In the next game, McGinnis scored 53 points with 31 rebounds in a 114-83 blowout. Message delivered.
In 1974, a blonde kid from southern Indiana scored 12 points in the first game and six points in the first half of the second game. As Indiana opened a big lead in the second half, he was kept on the bench. When Coach Kirby Overman decided to put him in for the last moments, the player refused, deciding he was not a mop-up player. His name was Larry Bird.
In 1971, the Hoosier All-Star team included Mr. Basketball Mike Flynn from Jeffersonville, Oak Hill's Monte Towe, and East Chicago Washington's Junior Bridgeman and Pete Trgovich. All would one day play in the NCAA national championship game, but none for a college from Indiana.
Now flash to the present. The competition tilts to one side worse than the Tower of Pisa, at least for the boys. Indiana is 35-5 this century and swept the games in 2019 by scores of 97-64 and 120-74.
Between AAU obsession and college coaches hurrying prospects to campus, the All-Star series has lost a step. Attendance has become a problem for players, not to mention fans. The games in Indianapolis still draw decently—8,166 in 2018, 5,683 in 2019—but attendance has fallen off the table when the series shifts to Kentucky. The figures aren't even printed on the box score.
So, the All-Star series was already wobbly. Then came a pandemic.
But the voice on the phone vows to fight on. Mike Broughton is a Hall of Fame coach who won the state title at Jeffersonville in 1993. He became All-Star game director for Indianapolis in 2019 and does not sound like a man considering the cause lost.
"It was much more important to the players today than I anticipated it would be when I took the job two years ago," he says. He mentions the excitement he still hears, when he calls kids to tell them they've made it. He mentions bringing in McGinnis to talk to the team last year on the 50th anniversary of his 53 points.
"He had tears in his eyes," Broughton says. "When they met Mr. McGinnis that Saturday night, it meant a lot to the kids."
He mentions the nature of the roster. "With class basketball, it's the last game that's hooked to the past. There's no class; it's
just the best 13 players, and there's something to be said about that." Indeed, the Marions and Carmels have had their All-Stars, but so have Gosport, Campbellsburg, Grass Creek and Aurora. And Springs Valley. Couple of brothers named Bird.
"The only reason I took the job was to keep the tradition of the past," Broughton says. "I'm kind of a history buff and the All-Star Game has more continuous history than anything."
And he mentions the challenge to keep it going.
"The future is the youth," he says, and tells the story from his first year as director in 2019, when he was told ticket-request forms had to first go to 302 addresses. Why those 302, he asked? They were people who had been attending the game for 25 years or more. Later, he dropped in the Bankers Life ticket office and asked how many of the 302 had returned orders. The answer was 301.
"So, for a group of people, this is a ritual. I think I had 290 back this year when I canceled the game. I think the game will hold as long as I can convince the young people to come."
That won't be easy. But Broughton says he intends to sell the All-Star game and what it means to whoever will listen.
"As I explain to the team, look at obituaries of past players, and you'll see 1958 All-Star. It's something I just don't want in my lifetime to see go away, so I'm going to hustle it as hard as I can. It'll be interesting next year, if we can play the game and we all get back to normal, whether this year hurt us or helped us. Do we get added people because they want to see basketball? Or, because we broke the string, does it slow it down and make it worse? And I have no idea how that's going to turn out."•
__________
Lopresti lives in Richmond. He was a columnist for USA Today and Gannett newspapers for 31 years; he covered 34 Final Fours, 30 Super Bowls, 32 World Series and 16 Olympics. He can be reached at mjl5853@aol.com.
Please enable JavaScript to view this content.