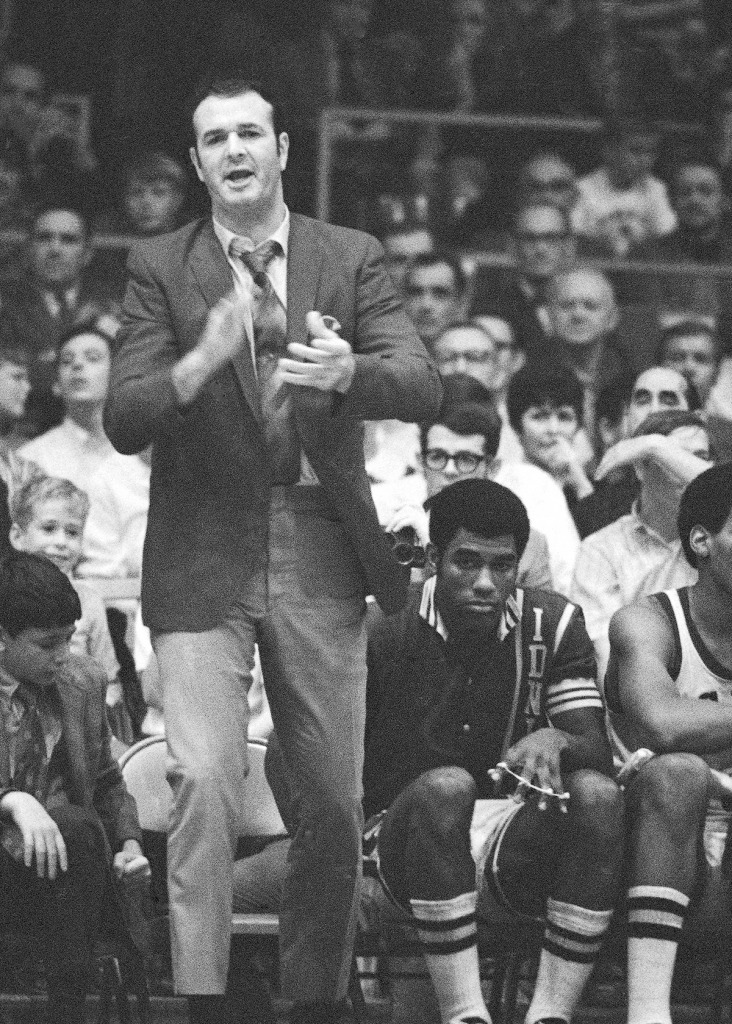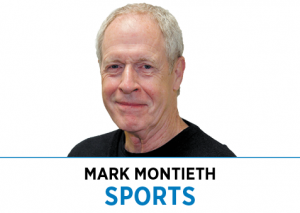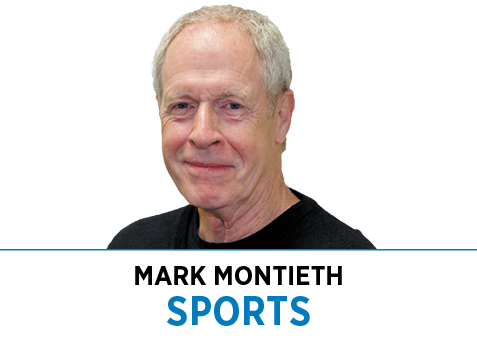 The Pacers lost in the first round of the playoffs for the fourth consecutive season earlier this year and have failed to win even one game in three of the previous four. That hardly screams, "Let's run it back!," but that's largely what they're doing.
Their starting lineup, at least the one they intended to have, returns intact. So do the reserves who routinely played off the bench. They didn't have a first-round draft pick, and 54th overall selection Cassius Stanley isn't likely to have much immediate impact. Tune in after the NBA's regular season begins on Dec. 22 and you might think you're watching a recording of a game from last season, unless you cast an eye toward the sideline, where new Head Coach Nate Bjorkgren will be seated—or, more likely, standing.
The exchange of Coach Nates, Bjorkgren for McMillan, is the only significant change the Pacers' front office made in the abbreviated offseason. That's a big one, but most fans and some media members were expecting, even hoping, some new players would arrive to help yank them out of their first-round rut.
That wasn't out of the question. Pacers President of Basketball Operations Kevin Pritchard had conversations with Boston and Milwaukee about trades that would have involved starters Myles Turner and Victor Oladipo, respectively. He didn't believe the exchanges available to him were favorable, however, so he settled on continuity.
Not much potential for a marketing slogan there, right? "We didn't budge!" won't sell many tickets. That doesn't make it the wrong strategy, though. Warren Buffet has made a lot of money for his clients, not to mention himself, by sticking with tried-and-true investments rather than making frequent trades or taking fliers on high-risk purchases.
Knowing when to overhaul personnel is a vexing decision for all businesses when results aren't satisfactory. It's what ultimately separates the good managers from the bad—and fired—ones. Competent, cohesive staffs take a long time and often some luck to accumulate and shouldn't be disposed of haphazardly.
Leaving well enough alone can be a viable strategy, but it requires courage—particularly when more successful competitors are wheeling and dealing. The Los Angeles Lakers won the championship last season but have made at least three moves that affect their playing rotation. Milwaukee finished with the best record in the league, winning 77% of its games, but will come back with a new starting backcourt.
The best argument in favor of the Pacers' barely tweaked roster is that it remains a mystery. The intended lineup of Oladipo, Turner, Malcolm Brogdon, T.J. Warren and Domantas Sabonis started just five games last season because of injuries. They lost the first of those by one point and won the next four while showing continual improvement before more injuries broke them up again.
No crucial personnel decision can be made without assembling all the facts, and the healthy version of last season's Pacers team showed enough promise to deserve a longer look, especially under the guidance of a new coach. Changing the head coach changes every player's role, attitude and opportunity at least a little and amounts to a major modification.
Whether Pritchard knows it or not, by injecting a first-year coach into the mold of an established roster, he has hit on the formula that has worked eerily well for the Pacers throughout their history. Their greatest steps forward have routinely been propelled by coaching changes rather than bold trades or free-agent signings.
That seems counterintuitive because players have a lot more to do with an NBA team's success than the head coach. Bob Leonard, the only Naismith Basketball Hall of Fame coach to have spent the majority of his career with the Pacers, would be the first to admit that. He won three ABA championships when he had future Hall of Fame players in his lineup. He finished his career with five consecutive losing seasons when he did not.
"I ain't ever seen a jockey carry a horse across the finish line," he likes to say. "You've got to have the horses."
Still, someone has to hold the reins and apply a whip now and then. The right coach at the right time makes a difference, and the right time usually comes in the coach's first season. It might only last a year or two, but the impact can be immediate.
Consider: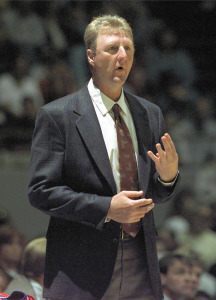 The Pacers' first winning record and playoff victories in the ABA came after Leonard took over a 2-7 team in November 1968 and directed a turnaround that led to a 44-34 record and a trip to the league finals.
Their first winning regular-season record (44-38) and playoff appearance in the NBA came with a first-year coach, Jack McKinney. He had the same starting lineup with which Leonard had finished the previous season 37-45 and was voted Coach of the Year.
Their second NBA playoff appearance and first playoff victory came with a first-year coach, Jack Ramsay, in 1987. He had largely the same team as the one that won 26 games the previous season, but Ramsay did benefit from the arrival of Rookie of the Year Chuck Person.
Their best regular-season record at the time (47-35), first playoff series victory and first trip to the conference finals came with a first-year coach, Larry Brown, in 1994. He returned four starters from the previous team that finished 41-41 and lost in the first round of the playoffs.
Another best record to date (58-24) and another trip to the conference finals came with a first-year coach, Larry Bird, in 1998. He was voted Coach of the Year after starting the same lineup as the previous season's injury-burdened team that failed to make the playoffs.
Their best regular-season record to this day (61-21) and another trip to the conference finals came with a first-year coach, Rick Carlisle, in 2004. He returned four starters from the previous team that lost in the first round of the playoffs, and the only change in the unit (Jeff Foster instead of All-Star center Brad Miller) was regarded as a downgrade.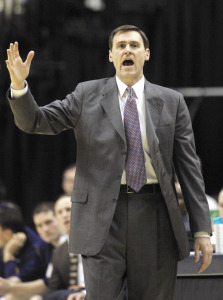 Their first playoff appearance after four consecutive losing seasons came with a new coach, Frank Vogel. He took the group that had accumulated a 17-27 record under Jim O'Brien midway through the 2010-2011 season and proceeded to win seven of his first eight games and achieve a winning record the rest of the way to qualify for the playoffs.
Of all these immediate turnarounds, McKinney's is the most remarkable in hindsight. He had suffered serious head injuries in a bicycle accident a year earlier and experienced memory loss and headaches throughout his four seasons with the Pacers. His players have endless stories of his unfortunate gaffes.
"He did a number of things that year that were strange," recalls Billy Knight, the leading scorer in McKinney's debut season. "You felt sorry for him. I had a big first half in one game against San Antonio but hardly played in the second half. He came to me afterward and said, 'Billy I'm so sorry, I forgot you were on the team.'"
Even then, a new voice and a fresh approach were enough to bring improvement over the record led by the highly regarded Leonard.
"It's a new voice and people respond to it," says George McGinnis, who played both in Leonard's last season andMcKinney's first. "The coach wants to make a good impression and usually guys respond to that.
"It's when you hear the same old thing every time, that's when you start to lose respect."
Rik Smits experienced revivals with both Brown and Bird. Brown brought fresh optimism and superior teaching and strategy when he took over, but his soured attitude and constant carping had worn thin by his fourth season. Bird then brought instant respect because of his reputation as a player and won over the players with a low-key style that allowed more freedom and instilled confidence.
"You have that honeymoon period," Smits says. "Everything's new, it's exciting again, everything's fresh. But the new coach still has to know what he's doing, of course. It's not a given."
Definitely not. And there's this caveat as well. With the exception of Bird, who knew his voice would carry less weight after a third season, all of these first-year coaching wonders were eventually fired or left with unrenewed contracts after the new-car-smell wore off.
That's a problem for later, however.
Donnie Walsh put on a memorable display of patient management in 1999, after the Pacers lost to New York in the conference finals. They had been widely predicted to win the championship that season, so the season was viewed as a failure. It also was their fourth trip to the conference finals in the previous six seasons, so it was getting kind of boring, too. Fans were incensed and The Indianapolis Star's sports columnist declared it time for the team to be broken up.
"As much as it might mean a sentimental farewell and a few tears at the airport, it's time to say goodbye to some of our long-standing blue-and-old," he wrote.
Walsh held firm, made but a couple of roster tweaks, and the Pacers reached the NBA Finals the following season.
Walsh, who had taken over as general manager in 1986, was confident in his approach by then. He wasn't so self-assured in 1993, however, when his teams were coming off four consecutive seasons of finishing within two games of .500 in the regular season and losing in the first round of the playoffs. Fans and media members were calling for wholesale changes, some suggesting that he be one of them.
"I was getting that every day," he recalls. "Everyone was telling me, 'You should get rid of this guy, you should get rid of that guy.' You have to get through that, but it's not pleasant."
That's why Walsh, still employed by the Pacers as a consultant, is feeling a sense of deja vu today. The Pacers might be coming off another four-year run of first-round playoff exits, and frustration might be mounting among the outside voices, but he's seen and heard it all before.
"It's a time for them to sit back and see what they've got," he says.•
__________
Indianapolis native Mark Montieth is a longtime newspaper reporter and freelance writer. He is the author of three books: "Passion Play: Coach Gene Keady and the Purdue Boilermakers," "Reborn: The Pacers and the Return of Pro Basketball to Indianapolis," and "Extra Innings: My Life in Baseball" with former Indianapolis Indians president Max Schumacher.
Please enable JavaScript to view this content.