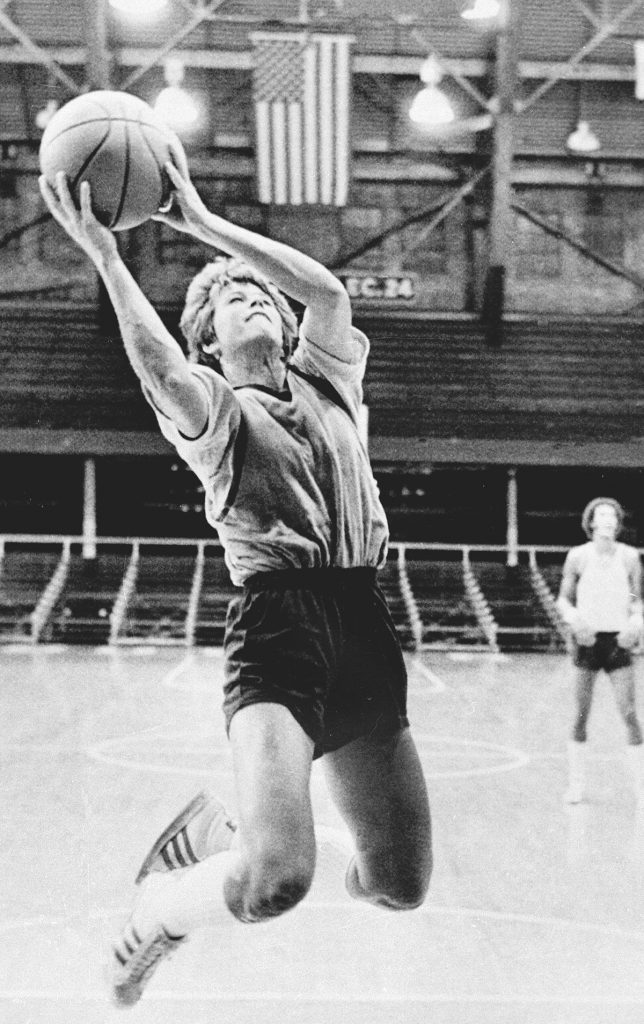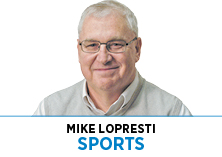 Sure, we all know the obvious names in the ties-to-Indiana wing of the national Basketball Hall of Fame. Oscar Robertson and Larry Bird. John Wooden and Bob Knight. Reggie Miller, Bobby Leonard, George McGinnis. And now, the Indiana Fever's Tamika Catchings.
But wait. What about the athlete who played four sports at Notre Dame? The engineering major from Stanford? The woman who once tried out with the Pacers? The former sheriff of Vigo County? The poet? The assistant coroner of Marion County? The two coaches who, had they not changed their plans, might have been on airplanes that crashed with no survivors?
They're all in the Hall of Fame, too. With the announcement of Catchings' selection, it's probably a good time to poke around the game's inner sanctum and note how Indiana has helped put a lot of varied and vibrant stories on the membership roll. Here are some of them …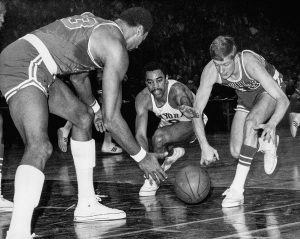 ◗ Walt Bellamy is there. In his final game as an Indiana Hoosier, he devoured 33 rebounds against Michigan. Nearly six decades later, it's still the school record. So is his average that season of 17.8 rebounds a game. For instructive contrast, the highest average the past 48 seasons at IU has been 10.8.
◗ Roger Brown is there. Pacers legend, but also a longtime Indianapolis resident who spent time on the city council, and as an assistant in the coroner's office.
◗ Louie Dampier is there. Southport's own, he ended up playing all nine ABA seasons for the Kentucky Colonels. And before that, he was a Kentucky Wildcat who, among other things, scored 19 points in the Wildcats' famous NCAA championship-game loss to Texas Western in 1966. He shared team scoring honors that night with Pat Riley.
◗ Mel Daniels is there. A two-time ABA league MVP for the Pacers, an assistant coach at Indiana State during the Bird years—and a thoughtful man with a penchant for words, who produced, by his count, 20,000 poems.
◗ Moose Krause is there. He played basketball at Notre Dame. And football, since he was recruited by Knute Rockne. And baseball. And ran track. Later, he was athletic director for the Irish for a gazillion years.
◗ Clyde Lovellette is there. He scored 25 points for Terre Haute Garfield in its state-championship loss to Shelbyville in 1947. But he had titles coming. He'd be an NCAA champion at Kansas, an NBA champion for Minneapolis and Boston, and a gold medalist in the Olympics—the first man ever to accomplish all three. Then he went back to Terre Haute and was elected sheriff.
◗ Branch McCracken is there. He coached IU's first two national champions in 1940 and 1953, the most for any Indiana native son other than John Wooden. Strange thing. They were born six miles apart, McCracken in Monrovia, Wooden in Hall.
◗ Ann Meyers is there. She became an All-American at UCLA, but never had more people watching her practice than at Hinkle Fieldhouse in September 1979, when she had a three-day tryout with the Pacers. She didn't make the final roster, but still.
◗ Harlan Page is there. He coached football and basketball at Butler in the 1920s and won an AAU title with the basketball Bulldogs—as big a deal as there was in the pre-NCAA Tournament days. He later coached football at IU and lost, but plenty of men have done that. One of his best moves at Butler was hiring a young assistant named Tony Hinkle.
Speaking of which, Hinkle is there. He coached a lot of years at Butler, won a lot of games, has his name on one of the nation's great fieldhouses. His legacy can be seen in every basketball game played in this country, on any level. Look at the ball. Used to be brown, but was changed to orange, so everyone could see it better. Tony Hinkle's idea.
◗ George Yardley is there. The Stanford engineering major was also a fine player who helped the Fort Wayne Pistons to two NBA Finals. After his basketball career, he went back to engineering.
◗ While we're in the Fort Wayne neighborhood, Fred Zollner is there. The industrialist was the father of the Pistons, a team named after his manufacturing product. And something else. In 1949, the Basketball Association of America and National Basketball League decided to merge, giving birth to the modern NBA. The agreement was supposedly brokered around Fred Zollner's kitchen table.
◗ Fuzzy Vandivier is there. The heart and soul of Franklin's Wonder Five. They were three-peat state champions in 1920, 1921 and 1922, then all moved a mile up the road to win big at Franklin College.
◗ Arthur Trester is there. That's his name on the mental attitude award given to a senior at every basketball state finals. Been that way since 1945. He was also an IHSAA commissioner for decades.
◗ Chuck Taylor is there. Played his high school ball at Columbus. Maybe you've worn some of his Converse basketball shoes.
◗ Cliff Wells is there. Probably didn't hurt his Hall of Fame election chances that he was once director of the place. But before that, he had a glowing coaching career at Tulane, and before that, led state champions at Bloomington and Logansport.
◗ Arad McCutchan is there. Call up the list of national champions from back when there was something for smaller schools called the college division tournament, and you see Evansville five times. Those titles were McCutchan's doing. Plus, he has one of the most unique first names in the Hall of Fame. It came from the Bible, via his grandfather.
◗ The Everetts are there, Case and Dean. Everett Case was Mr. Hot Dog. Maybe we should explain. He coached four state championships at Frankfort, then moved along to North Carolina State where, among his achievements, he helped come up with the idea of the ACC tournament. Everett Dean played and coached at Indiana, then headed for Stanford, where he first led the basketball team to the national championship, then the baseball team to the College World Series.
◗ Ward Lambert is there. Before he was a longtime coach at Purdue, he played at Crawfordsville and Wabash and picked up the name "Piggy" because he always wanted to hog the ball. But what else can you do when you're only 5-6?
◗ Charles Murphy is there. People knew him better as Stretch. Maybe 6-6 doesn't seem imposing now, but he was a multi-skilled giant who helped revolutionize the game in the 1920s, teaming up with John Wooden for glory days at Purdue. Before that, in 1926, the future Boilermaker teammates faced one another for the state championship. Murphy's Marion beat Wooden's Martinsville.
◗ Muffet McGraw and Jerry Sloan are there. McGraw transformed the Notre Dame women's program into a national power, Sloan was a star at Evansville and then a longtime winning coach with the Utah Jazz.
In September 2001, McGraw was on a recruiting trip in the Northeast. She was scheduled to take a flight out of Boston, but a few days prior, changed her travel plans. The original flight was United 175—the second plane to strike the World Trade Center on 9/11.
In 1977, Sloan accepted the task of replacing the retiring McCutchan at Evansville but changed his mind a few days later. The job apparently just didn't feel right. Had he stayed, he almost certainly would have been on the Aces team flight that Dec. 13, which crashed after takeoff in Evansville, taking everyone aboard.
So many Hall of Famers, so many roads to Springfield, Massachusetts, and now Catchings, too. Look around the hallowed room. Feels a little like Indiana.•
__________
Lopresti is a lifelong resident of Richmond and a graduate of Ball State University. He was a columnist for USA Today and Gannett newspapers for 31 years; he covered 34 Final Fours, 30 Super Bowls, 32 World Series and 16 Olympics. His column appears weekly. He can be reached at mjl5853@aol.com.
Please enable JavaScript to view this content.