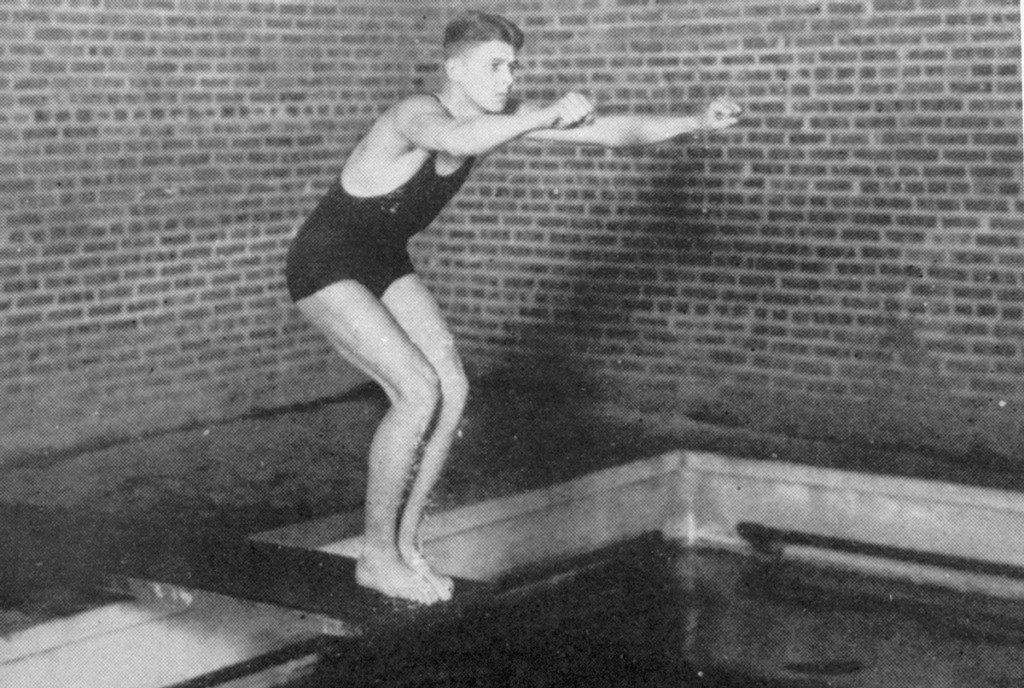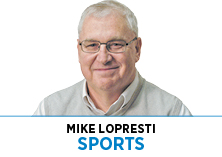 The election is here.
Oh, please don't go. This is not another paid political advertisement that might induce nausea. Just a question about who gets your vote—the wide receiver who once scored 12 touchdowns in a season for his high school team but quit the game in college so he could pursue his future wife? Or the business magnate who made millions promoting a fight that lasted only 91 seconds?
In other words, Joe Biden orDonald Trump?
It was Biden who stepped away from football at Delaware because there was a girl at Syracuse he wanted to see, so he needed his weekends free. But he has also said competing in athletics helped him deal with his stutter.
And it was Trump who once put together unbeatens Mike Tyson and Michael Spinks in Atlantic City—partly to fatten his casino trade—and engineered months of hype. "Once and for All" was the fight's marketing theme. Ringside seats went for $1,500, and we're talking 1988 dollars. Hope the customers were there in time for the undercard, because the main event was over quicker than the Kentucky Derby, with a Tyson KO.
The 2020 candidates remind us that sports have often been part of the narrative of the presidency. George Washington was playing wicket—a form of cricket and precursor to baseball—at Valley Forge. And so we mark the election with this trivia quiz. Know your White House residents by the games they loved. Starting with a Hoosier.
Who was the first sitting U.S. president to attend a big-league baseball game?
Indy's own Benjamin Harrison. He took the two-mile carriage ride from the White House to the ballpark in 1892 to see the Washington Nationals lose to Cincinnati. Harrison enjoyed baseball so much, he kept a scorecard on a White House mantlepiece.
You might be wondering, this being an Indiana guy we're talking about, whatever happened to Hoosier Hysteria and basketball as the first love? Harrison was elected three years before James Naismith nailed up his peach baskets.
Who once swam two legs of the same medley relay?
Ronald Reagan. Yeah, he might have been better known for playing Notre Dame's George Gipp in the movies, but swimming was his sport. According to his biography, he made 77 saves as a lifeguard. As a competitive swimmer at Eureka College, he once opened the relay with the backstroke and anchored with his freestyle. Reagan was a two-term, two-stroke president.
Who was ruled out of order at a golf club meeting?
Dwight Eisenhower. An avid golfer and member of Augusta National, Eisenhower grew so frustrated with a pine tree that kept devouring his wayward drives on No. 17, he showed up at a meeting to make a motion that the tree be cut down. Masters Chairman Cliff Roberts promptly ruled the president of the United States out of order and adjourned the meeting. That pine became known as the Eisenhower Tree, one of Augusta's most sacred landmarks, until an ice storm killed it in 2014.
Golf wasn't the only sport for Eisenhower, by the way. He was an army linebacker who once supposedly hurt his knee trying to tackle Jim Thorpe.
Who had his picture taken with Babe Ruth?
George H.W. Bush, as a well-regarded Yale first baseman in the 1940s. Bush played in the first two College World Series in 1947 and 1948. Yale has never been back.
Forty years later, he was president, and always there in an Oval Office desk drawer: his first baseman's mitt from Yale.
Who had the White House tennis court remade for basketball, so he could host full-court pickup games?
Barack Obama, who developed a pretty mean left-handed jumper. When British Prime Minister David Cameron made a state visit in 2012, fan-in-chief Obama knew just how to entertain his guest. He took Cameron to an NCAA Tournament game in Dayton.
What Rhodes Scholar played basketball on the Oxford University B team, the equivalent of the junior varsity, in 1968?
Bill Clinton. Years later, that was President Clinton cavorting in the happy locker room of the 1994 Arkansas Razorbacks after their win over Duke in the NCAA basketball finals. Clinton, the former governor of Arkansas and a big Hogs fan, remains the only sitting president to ever attend a title game. Clinton, by the way, also played rugby while at Oxford.
Who went to a high school that had no cross-country, but ran for an undefeated plebe team at Navy?
Jimmy Carter, who apparently developed his running skills in high school back in Plains, Georgia, by jogging 2-1/2 miles home to the farm after basketball practice. He was an enthusiastic runner as president, too, and one of the iconic photos of his administration is when he nearly collapsed during a six-miler on a hot day.
Who was a Harvard cheerleader?
Franklin D. Roosevelt. Decades later, after polio struck him down, he would do his cheerleading for the nation during World War II from a wheelchair.
Who had his football jersey retired, then un-retired?
Gerald Ford. No. 48 on your Michigan Wolverine football roster was a backup for national championship teams in 1932 and 1933 and was so good as linebacker and center in 1934 that his teammates voted him MVP. Michigan retired Ford's jersey number, then unretired it, then retired it again.
Who didn't need to be president to get great seats at Texas Rangers' games?
George W. Bush. He was one of the team owners. Also, another chief executive who started out as a cheerleader.
Who was in charge of tickets for the first Stanford-California football game?
If you wanted to see the inaugural Big Game in 1892, a student manager named Herbert Hoover was your man. The game was such a success, all the tickets were soon gone, and Hoover had to take coins for admission in empty washtubs.
Who was the first president to throw out the ceremonial first pitch on baseball's opening day?
The portly fellow doing the honors was William Howard Taft at a Washington Nationals/Philadelphia Athletics game in 1910. Taft, who topped 300 pounds and was a wrestling champion, was back for opening day in 1911 and intended to be there in 1912, but his schedule had to be shifted. A few days earlier, the Titanic had gone down.
Who was the fastest president on water?
John F. Kennedy, by a league or two. Kennedy was a champion sailor. Not much of a surprise, then, that he joined the Navy.
Who helped save the game of football?
Theodore Roosevelt used his bully pulpit to cajole the sport to take up safer measures after 19 players died in the 1905 season. The carnage on the field included a Harvard freshman getting his nose broken. It was Roosevelt's son.
Even the non-sporty types at 1600 Pennsylvania Ave. have had their moments. Richard Nixon wasn't much of an athlete, but he certainly ended up in the headlines in 1969, when he declared the winner of the Texas-Arkansas game to be national champions.
This was not appreciated at all by unbeaten Penn State. Years later, the slight inspired Penn State Coach Joe Paterno to utter one of the more memorable quotes in college football history: "I've wondered how President Nixon could know so little about Watergate in 1973 and so much about football in 1969."
Imagine what that would have been like with Twitter.•
__________
Lopresti is a lifelong resident of Richmond and a graduate of Ball State University. He was a columnist for USA Today and Gannett newspapers for 31 years; he covered 34 Final Fours, 30 Super Bowls, 32 World Series and 16 Olympics. His column appears weekly. He can be reached at mjl5853@aol.com.
Please enable JavaScript to view this content.