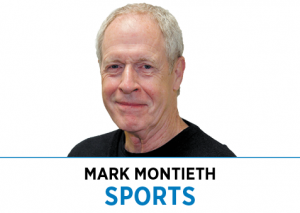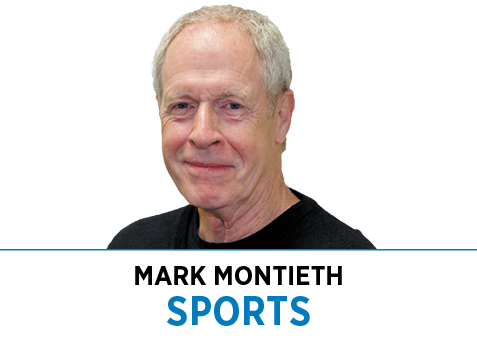 The Pacers are in the midst of a search for a head coach, the 15th in their 53-season history, excluding interims.
It's a big decision. Perhaps not the biggest facing the franchise, but big.
For an NBA team, hiring a coach is the corporate equivalent of appointing a sales manager, the person who governs the people who drive profits (or victories) that sustain the company. It has a major financial impact on the organization and, at least in the case of an NBA team, the city in which it plays.
When the Pacers are a losing or mediocre team, they don't draw well and don't extend the season with a playoff appearance. When they are good, or better than good, they attract larger crowds and make deep runs in the postseason. Downtown businesses feel the difference in their bottom lines.
So, it's about more than basketball. Always has been. The Pacers' success in the American Basketball Association led to construction of Market Square Arena, which spurred downtown development in the 1970s, which eventually included the Hoosier Dome, which became a component of attracting the Colts. The Pacers' success in the mid-1990s helped justify Bankers Life Fieldhouse and fueled further downtown growth.
Make no mistake, the NBA is a players' league most of all. Reggie Miller had a bigger influence on the Pacers' greatest achievements during his career than any of his coaches because no coach can draw up a dramatic playoff performance in a huddle. The right coach can lay the groundwork for one, though, and the wrong one can get in the way of its ever happening.
Finding the right coach, however, is the toughest task a franchise faces. You can analyze players a hundred ways, but you can't know candidates will be successful head coaches unless they've been one. Even then, achievements can be fleeting.
Effective leaders are rare, difficult to identify and often hiding in plain sight. A 2016 Gallup poll found that only 18% of corporate managers turn out to be effective leaders. The Pacers have shot a better percentage than that, but, like all professional franchises, have frequently felt the need to move on—sometimes from coaches who had been wildly successful just a season or two earlier.
This year, for example.
They fired Nate McMillan in August although his teams had compiled a winning record and reached the playoffs in each of his four seasons. His teams generally overachieved in the regular season but lost in the first round of the playoffs each time around. Getting swept in the previous two appearances, even with the absence of an all-star player in each one, was more than the front office cared to overlook.
This time, the Pacers are going about finding a replacement like never before.
They have interviewed more than a dozen candidates via Zoom, with the entire upper-management team participating in the interview process. President of Basketball Operations Kevin Pritchard has been joined by Chad Buchanan, Peter Dinwiddie and Kelly Krauskopf on the calls. Consultants Donnie Walsh and Larry Bird have been kept abreast of the proceedings as well. About a half-dozen candidates have been brought in for interviews over the previous two weeks and more are scheduled for next week and perhaps beyond.
Four people considering at least half a dozen finalists will make for a lot of opinions to be considered. You can't fault a franchise for making an exhaustive effort, but history indicates no formula exists for a successful selection process. A review of the head coaches throughout Pacers history shows the front office has tried it any number of ways but no common traits can be found among the ones who were most successful.
Well, there is one. We'll get to that shortly.
The Pacers' roster of coaches consists, chronologically, of Larry Staverman, Bob "Slick" Leonard, Jack McKinney, George Irvine, Jack Ramsay, Dick Versace, Bob Hill, Larry Brown, Larry Bird, Isiah Thomas, Rick Carlisle, Jim O'Brien, Frank Vogel and McMillan.
It's a 14-member group that defies categorization.
Eight had played in the ABA or NBA. The only two not to have a winning record with the Pacers were Staverman and Irvine.

Seven had already been head NBA coaches in the NBA on more than an interim basis. Of that group, four had winning records with the Pacers: Leonard, Brown, Carlisle and McMillan.
Two had no coaching experience on any level, even as an assistant. But those two, Bird and Thomas, had winning records and coached in an all-star game.
Four were in-house selections, elevated from the Pacers' bench. Three of them—Hill, Vogel and McMillan—wound up with winning records.
Five were under age 40 at the time of their hire. Staverman and Irvine had losing records while Leonard, Thomas and Vogel had winning records.
Two—McKinney and Bird—earned Coach of the Year honors with the Pacers. But they were polar opposites. McKinney had been nothing more than a solid college player at St. Joseph's, Pennsylvania; Bird was a Hall of Fame player who is regarded as one of the all-time greats. McKinney climbed up the ranks of coaching high school, college and professional teams and had 20 years of experience on the bench by the time he reached the Pacers; Bird hadn't coached a day in his life when he signed on and had no interest in coaching beyond his three seasons with the Pacers.
Eight have winning records to show for their run with the Pacers, but the only remote link among them is that six played professionally. But one of those who didn't, Vogel, led two Pacers teams to the conference finals and as of Friday was one victory away from winning this season's NBA championship with the Lakers.
Good luck finding a common denominator among the 14 that might provide a clue for how to go about hiring the next person to join their club.
Bottom line, the only trait common to all the former Pacers coaches is that they were largely dependent on the caliber of their players. No NBA coach, no matter how great, wins big without great talent. A mediocre coach, however, can go pretty far with exceptional talent.
Nobody displayed that better than Leonard, who got into the Naismith Hall of Fame for leading teams to three ABA championships and two other finals appearances. He had a losing record in each of his final five seasons, however, when he had to make do with pedestrian talent.
His summation of the coach/player equation rings true for all: "I ain't ever seen a jockey carry a horse across the finish line. You've got to have the horses."
McKinney certainly would have agreed. He replaced Leonard in the 1980-1981 season and brought immediate and significant improvement, directing the Pacers to a 44-36 record and into the NBA playoffs for the first time. That earned his Coach of the Year honor, but two seasons later his team went 20-62, the worst record in franchise history. His fourth season produced just 26 victories, after which nobody was sorry to see him go.
The same was true of Brown and Carlisle, both of whom have won championships with other franchises since leaving the Pacers. Each was enthusiastically welcomed upon his arrival and promptly led a run to the conference finals in his first season, which only ramped up excitement and expectations. But each finished his four-year stay with an injury-riddled team and a losing record, by which point the welcome mat was badly frayed and he was all but rushed out the door.
Still, it would be foolish to believe bosses are slaves to the talent of their staff. Some, clearly, are better than others. Some inspire where others frustrate. For the Pacers, in-season changes have allowed for a direct comparison of coaches. Versace's team in 1990-1991 began the season 9-16 and he was fired. Hill took over the same group, went 32-25 the rest of the way, and made the playoffs. O'Brien was let go after his team went 17-27 to start the 2010-2011 season. Vogel replaced him and finished with a 20-18 record that resulted in a playoff berth.
Selecting No. 15 will be as important as it is complicated. Only time will reveal if the quantity of the search process breeds a quality hire, but we know this much for sure: The players will give the loudest answer.•
__________
Indianapolis native Mark Montieth is a longtime newspaper reporter and freelance writer.
Please enable JavaScript to view this content.