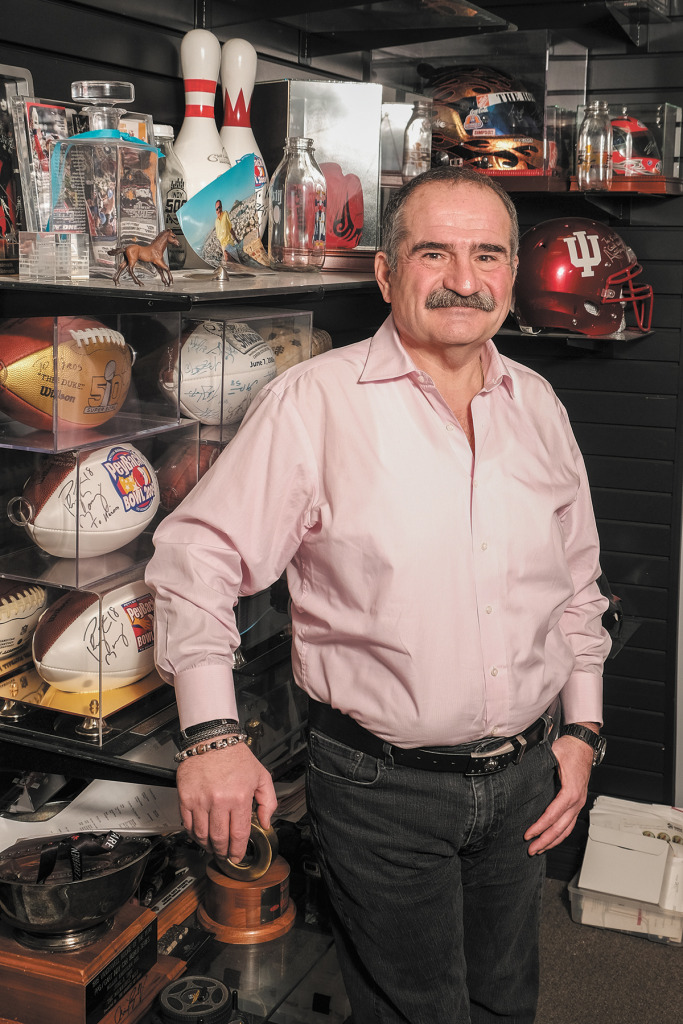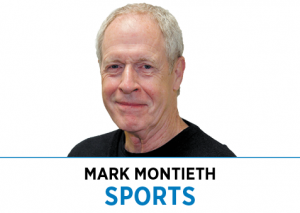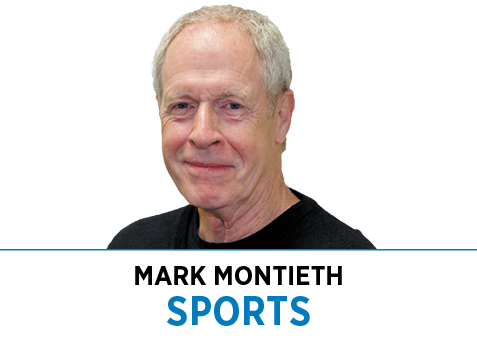 It all collapsed swiftly, thoroughly and cruelly. Like a building demolished by dynamite.
Kiros Sistevaris was sitting with friends at St. Elmo's on March 11, after Indiana University had defeated Nebraska in the first round of the Big Ten Men's Basketball Tournament.
Earlier in the evening, Rudy Gobert of the Utah Jazz had tested positive for the COVID-19 virus, forcing immediate cancellation of a game in Oklahoma City. Sistevaris had already received a tip from a tournament insider that the Big Ten's event faced likely cancellation, when his phone buzzed with even more foreboding news.
President Donald Trump, who, until then, had downplayed the severity of the virus and had promised the previous day it would soon "go away," had just banned all flights from Europe in an attempt to control the growing menace.
"We're in trouble, guys," Sistevaris said.
Trouble, indeed. Unpredictable trouble for a world still trying to grasp the severity of a new threat and predictably serious trouble for someone who makes his living brokering tickets for public events. When games and concerts are canceled, or played without fans, tickets no longer exist. And profits can't be generated from something that doesn't exist.
Sistevaris owns Circle City Tickets on North Keystone Avenue, having recently bought out his retiring partner, Mike Peduto, for sole control. Renny Harrison owns the city's other storefront ticket agency, Fanfare, in Carmel. He and Sistevaris are former partners, longtime friends and co-survivors of the worst thing to happen to the ticket biz since … well, since someone came up with the idea of charging admission.
The pandemic that wiped out the nation's sporting and concert events in one fell swoop did serious damage to a lot of bottom lines in 2020, particularly those of Circle City and Fanfare. Both companies brought in exactly zero revenue from the time the sports and concert world shut down in mid-March until September, when the Colts opened their doors to a limited number of fans and the ticket business began showing the first hints of regeneration.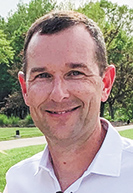 The recovery has remained painfully slow, but Harrison and Sistevaris are both optimistic about a return to normalcy based on their communications with longtime clients. Fans are trickling into Pacers games again, and the NBA playoffs offer some hope for increased interest. They are mostly gearing up for the Indianapolis 500 in May, however, anticipating that a large number of fans will be allowed inside the speedway. The concerts canceled last summer might return, and who knows? By fall, football games might be open to capacity crowds, or at least something well beyond the virtual friends-and-family gatherings of last season.
Unwinding everything
Much depends, of course, on the success of the vaccine rollout and of the vaccines themselves.
"By next fall, people will be chomping at the bit to do something," Sistevaris said. "I've talked to people with college and the NFL, and they are planning to have full attendance. Whether that comes to fruition, we'll find out."
"We're definitely making a comeback," Harrison said. "There's things coming that will help us."
They're ready, following a dormant summer and dreary winter when the revenue stopped but the overhead remained. When the shutdown landed, their work shifted to throwing their operations into reverse and unwinding everything. Forms had to be filed to obtain refunds from the teams from which they had bought blocks of tickets, and refunds had to be given to clients who had purchased tickets for events that were canceled.
It was painstaking and dreary, but necessary to retaining clients' goodwill. If any good can be said to have come from the total loss of business, the undoing process at least strengthened their relationships on both ends. They received quick refunds from teams and tournament organizers and distributed them as promptly as possible to their individual and corporate buyers.
"It was devastating for us," Harrison said. "Not only did we not have the income from the events on the horizon like the Big Ten Basketball Tournament and some of the NCAA events, we lost all the sales we had made the last eight months leading up to it.
"It's not fun to go to work every day when all you're doing is figuring out how to give everybody their money back. But achieving that was really important for us. It was a big accomplishment for us."
Both companies laid off employees during the drought and still are operating in a bare-bones fashion. Where they once had seven or eight employees, they now have two or three. Sistevaris recalls a peak of 14 employees 15-20 years ago, a few of whom did nothing but ship tickets by FedEx all day long. That task is no longer required because today's ticket is just an electronically transmitted bar code.
Feeling the buzz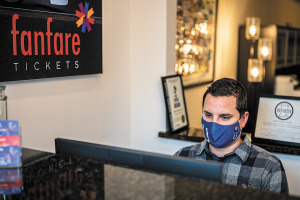 The lights are coming back on, however, literally and metaphorically. Harrison and Sistevaris are beginning to feel the buzz again, and that's a lot of what the business is about for them. Both began their ticket reselling careers in grassroots fashion while attending Indiana University. Operating on their own at first, they bought tickets wherever possible, such as from fellow students who had no interest in the games, and sold them to adult fans.
They look back on those pavement-pounding days with some nostalgia. Sistevaris, who graduated in 1985, was a chemistry major who found more excitement in the parking lot outside Assembly Hall than he did inside a lab. Harrison was a criminal justice major in the 1990s who left just three hours short of his degree, finding no logical reason to finish. The thrill of making a few hundred dollars off a big IU basketball game or by heading to Indianapolis for a state high school tournament was too much of a lure.
"It was a fun college business, but it made me a lousy student," Harrison said.
So, while they eagerly await the return of revenue, they are nearly as eager to get back to the intangibles of their profession. They are fans, too, and still get a thrill out of attending the country's major sporting events. Sistevaris, for one, has attended 15-20 Super Bowls and the Stanley Cup finals, and was on hand for IU's NCAA championship victories in 1981 and 1987.
'I haven't lost people'
They also value the long-term relationships they have developed over the years, and the role they have played in helping other people attend major events.
"I interact with a lot of people," Sistevaris said. "A lot of people I've sold tickets to have become fast friends. A lot of people I talk to every year, and they buy the same four tickets to the 500. The month of May is a big social thing. It's being out there on a practice day or qualification day. People look forward to that every year as the start of summer. It's a ritual. We see old friends year after year after year."
Harrison has been in Tampa the past week working Sunday's Super Bowl. It's a business trip, although the opportunity is nothing like in past years, given the limited capacity of 22,000 tickets, 7,500 of which are being given to first responders. But it's also a chance to get back among the buyers and sellers, actual human beings with whom he can interact. He gets a gambling-like adrenaline rush from the challenge of trying to squeeze a profit out of brokering tickets, whether he's on site or in the office, just as he did outside Assembly Hall 25 years ago.
"The way we work has changed, with everybody having access to so much information online, but I still like coming to work," he said. "I didn't like losing touch with some of my regular customers.
"My core group of customers are my friends, people I text with or talk with all the time. I missed that. One of my fears [during the shutdown] was that I could lose some people," he added. "But along with my confidence coming back that the resale opportunities are going to be there, my confidence is also coming back that I haven't lost people.
"I think we're going to be OK."•
__________
Indianapolis native Mark Montieth is a longtime newspaper reporter and freelance writer. He is the author of three books: "Passion Play: Coach Gene Keady and the Purdue Boilermakers," "Reborn: The Pacers and the Return of Pro Basketball to Indianapolis," and "Extra Innings: My Life in Baseball," with former Indianapolis Indians president Max Schumacher.
Please enable JavaScript to view this content.