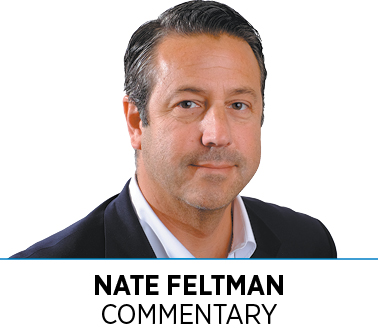 As we approach Gov. Eric Holcomb's second term, it is a good time to take stock of Indiana after 16 years (and soon 20) of Republican gubernatorial leadership. Indiana has made great strides on many fronts since Gov. Mitch Daniels in 2004 ended a 16-year run by Democrats in the Governor's Office.
Indiana now ranks top five in the nation for the following: overall cost of doing business and infrastructure (CNBC); property taxes (Tax Foundation); choice by CEOs for best place to do business (Chief Executive Magazine); and quality of our state government (U.S. News & World Report). We enjoy a AAA credit rating as a result of fiscal discipline by three consecutive administrations, giving businesses and residents confidence their comparatively low tax rates and cost of living will continue.
Daniels, Pence and Holcomb have made significant progress in the areas where the state can play the most significant role: tax and regulatory environment, infrastructure and fiscal discipline. In order for Indiana to take the next leap forward, the health and education of our workforce must take center stage.
Today Indiana ranks 42nd in the nation in overall public health and mental health, and 44th in the percentage of our population that smokes (U.S. News & World Report, United Health Foundation). As a result, our employers and our state must spend a disproportionate amount of their budgets on health care.
Indiana ranks 46th in higher education attainment (U.S. News & World Report), despite our great public and private colleges and universities and a community college system (Ivy Tech Community College) that we have heavily invested in as a state. In order to create new companies and grow and attract existing companies, improving educational attainment is essential.
When it comes to business startups and entrepreneurship, we rank 47th (Kauffman Entrepreneurial Index). We know that homegrown startups that could turn into the next Lilly, Elanco, Cummins, One America or ExactTarget are our best bet for the high-paying jobs of the future.
While certainly the state has a role to play in attacking these challenges, it can't be the only player and perhaps not even the lead player. If we are going to improve our health, talent and job prospects in Indiana, it will take collaboration among the public and private sectors, including our universities.
In fact, I would argue our largest public university—Indiana University—must play an outsized role in these critical areas if we are to see improvements.
Indiana University's School of Medicine educates the majority of doctors in our state. IU Health is the largest health care system in the state, with 16 hospitals. IU also has our state's only dental school and its largest nursing school. Collectively, these assets put IU in a position to help improve our state's public health.
With an enrollment of over 90,000 students across all its campuses, IU enrolls more in-state students than any other school. But our state needs more IU students graduating with a degree and more deciding to stay in Indiana after graduation.
Finally, IU is approaching $1 billion in external research funding annually, with over half of that going to medical research. Research leads to discovery and that leads to the potential of new homegrown startups. IU has made progress spinning out new companies, but must harness the potential for more.
One institution alone can't solve Indiana's health, talent and high-paying jobs deficits. However, IU is uniquely positioned to play an outsized role. As IU's trustees begin the search to identify President Michael McRobbie's successor, the stakes are high not only for IU, but for the entire state •
__________
Feltman is IBJ Media's CEO. Send comments to nfeltman@ibj.com.
Please enable JavaScript to view this content.