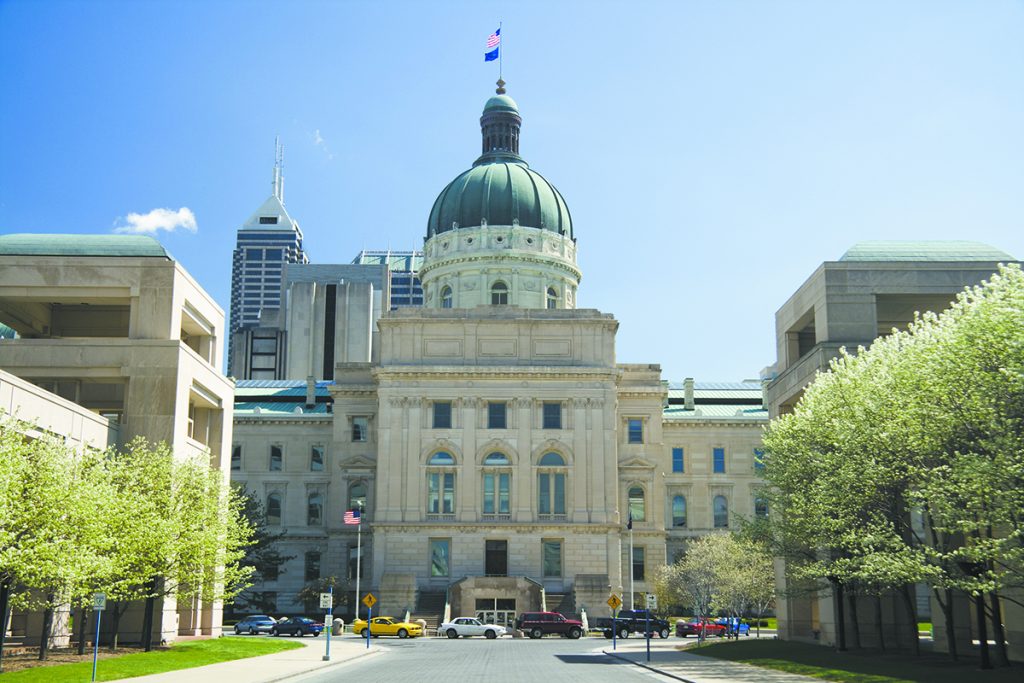 The state of Indiana finished fiscal year 2020 with $1.4 billion less in revenue than expected, leaving a budget deficit of nearly $900 million, state officials announced Thursday afternoon.
But the state still managed to end the year in the black by cutting costs in some areas, tapping into reserves and receiving additional federal dollars for Medicaid.
"Though the pandemic was unexpected, Indiana was prepared to deal with the financial ramifications it involved," Indiana State Auditor Tera Klutz said.
The state collected about $15.6 billion in revenue for the year and spent $16.5 billion, which left a deficit of $882 million.
Indiana Office of Management and Budget Director Cris Johnston said the biggest portion of the revenue shortfall for the fiscal year, which ended June 30, could be attributed to the delay in the income tax filing deadline from April 15 to July 15.
Income tax revenue was nearly $930 million less than projected for the year. The state will collect some of that revenue in the current fiscal year, but Johnston isn't expecting that extra money to make up for expected deficits.
"I think I would be foolish to speculate that we're going to get 100% collections," Johnston said.
The second biggest contributing factor in fiscal year 2020's deficit was lower corporate tax collection, which missed the mark by $184 million.
The closure of the state's 13 casinos for more than two months also hurt the budget—gaming revenue was $145 million lower than expected.
And sales tax revenue came in $163 million less than estimated for the year.
The state started the fiscal year with reserves totaling nearly $2.3 billion, but that has been drained to $1.4 billion. That's about 9% of the current year's projected revenues, which is below the 10% to 15% benchmark state budget officials have targeted for years.
The state's reserves are at their lowest mark since 2011, when the balance was less than $1.2 billion.
The rest of the budget gap was covered by other spending cuts and $250 million in additional federal support for Medicaid expenses.
As for the fiscal year 2021 budget, the State Budget Agency is expected to receive an updated revenue forecast in September to provide more accurate estimates.
State agencies have already been asked to cut 15% from their budgets for the year.
"We know there will be more challenges that we're going to face, especially with a pandemic and the impact it has on our residents and our economy," Klutz said. "Gov. [Eric] Holcomb's team is up to the challenge."
Please enable JavaScript to view this content.