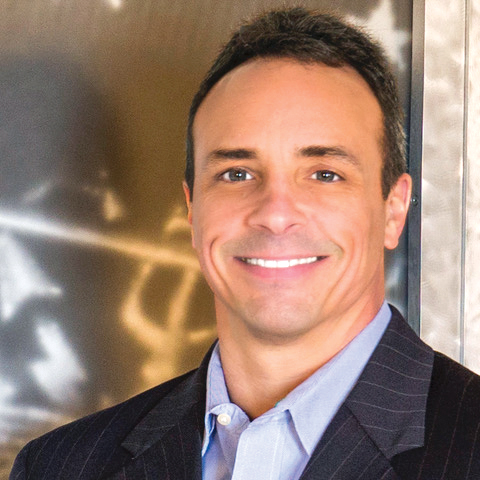 In 2019, Republican Robert Vane launched a podcast called "Leaders and Legends" as a way to help promote his veteran-owned media relations and communications business, Veteran Strategies Inc. He interviews a wide range of well-known Hoosiers. His first guest was former Indianapolis Mayor Greg Ballard, whom he worked for as deputy chief of staff and communications director for two years.
How do you choose your guests for the show?
I'll give you an example. Yesterday, I interviewed a guy named Jon Wertheim, who is the executive editor of Sports Illustrated. Born at Methodist Hospital and grew up in Bloomington and is a super proud Hoosier. … I choose my guests based on their achievements and their prominence. It's also an opportunity for me to indulge my love of history. I've had Harold Holzer on, who's certainly one of the two or three living authorities on Abraham Lincoln.
It's a scattershot. I want to highlight people who have done amazing things or who are doing amazing things. I just interviewed Amanda Kingsbury and Leslie Bailey [from Indy Maven]. … I want to keep it diverse. … A lot of it is, who's willing to come on? Who would the audience consider a compelling guest? Mitch Daniels has been my most popular podcast for reasons that are pretty obvious.
Have you ever been surprised that someone said yes to an invitation to come on the show?
I don't know whether it's Harold Holzer or Brooks Simpson, who's the leading authority on Ulysses S Grant. You know, a lot of these folks are just busy. Eric Holcomb is running the state. … So, I am a little bit surprised, but you have to have the courage to ask and know that some people will just not be able to do it or it's just not in their personality.
Which guest or episode has been your favorite?
That's easy. Greg Ballard. He changed my life.
Do you ever struggle to get Democrats on the podcast?
They always agree. You know, I chuckle, it's not a Republican podcast. It's a podcast hosted by a Republican. I was extremely honored, quite frankly, when [former Democratic mayor of Indianapolis] Bart Peterson agreed to come on. I mean, he was a terrific mayor. But you know, I worked for his successor, and I was working at the Indiana Republican Party during the 2007 campaign. I knew him a little bit, but I didn't know him well. I saw him at an event and asked him, and he said yes. And it's a really good podcast. He was very open and honest.
Is there anything you've learned about podcasting that you didn't know when you started? It seems like first-time podcasters usually learn there's more to it than they thought.
Well, it's funny you say that. … Chris Spangle, who's my podcast partner [and digital director for "The Bob and Tom Show"], and I launched Leaders and Legends LLC for people who want to start a podcast. … That's part A of the answer. Part B is, the most important thing about asking questions is listening to the answers, because some of the best answers lead to some of the best questions.
You mentioned that you started the podcast in the hopes that it'd help your business. Has it?
It definitely has. … Have I made money off the podcast specifically? No, I haven't. But do I get notices and messages and sort of compliments based on "Leaders and Legends"? Absolutely.
Does that make it worthwhile?
The podcast itself is worth it. I'm an inquisitive little punk. I can't think of another way to say it.•
Please enable JavaScript to view this content.