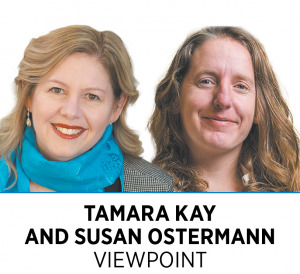 In 2015, then-Indiana Gov. Mike Pence and the GOP engaged in one of the most grossly incompetent and unsuccessful policy debacles in the state's history. Their ill-conceived and discriminatory Indiana Religious Freedom Restoration Act generated immediate outrage and backlash from the public, Indiana businesses, national sports organizations and CEOs of national and international powerhouse companies. The economic impact of RFRA's passage was immediate: RFRA cost Indianapolis up to 12 conventions and $60 million. Hoosiers' disgust with RFRA and their willingness to organize against it forced Pence and Indiana state legislators to after only 10 days amend the bill, which made it less harmful to the LGBTQ community.
Now, history may repeat itself with another piece of legislation, this one curtailing health care rights, specifically abortion care. The session alone will cost Indiana taxpayers approximately a quarter of a million dollars. Like RFRA, a bill restricting abortion health care is completely out of step with the majority of Hoosiers' deeply held values about freedom, privacy and access to life-saving medical care. Indeed, 83% of us support abortion rights. If the bill passes, Indiana will essentially become an anti-freedom, forced-birth state.
An abortion ban (even if not a total ban as in other states) would be an absolute travesty for women's physical and mental health and well-being. But if Indiana becomes an anti-freedom, forced-birth state, it will also damage Indiana's economy and business environment. Indiana already struggles with brain drain, or the loss of college-educated workers; a 2019 congressional study ranked Indiana among the states that has most difficulty retaining a large percentage of its highly educated workers. Recruiting talent to Indiana is going to be even more challenging in an environment that undermines reproductive health and freedom.
Abortion restrictions negatively affect all who are pregnant, as we are seeing already in states that had trigger laws, such as Texas and Ohio. Because it is nearly impossible to distinguish an abortion from a miscarriage, women are already being denied the highest standards of care by physicians who fear prosecution for providing care. Another set of risks comes with the approximately 30% (and possibly up to 50%) of pregnancies that result in miscarriage and stillbirth. Pregnancy emergencies often require minutes, not days or weeks, to address.
At the same time, being pregnant in Indiana is going to be more dangerous because abortion bans mean fewer physicians are trained to perform the same procedures used in miscarriages and stillbirths that are used in abortion care. More than 33 Indiana counties already are essentially medical care deserts that either have no hospital at all or have a hospital that provides no OB-GYN services. And Indiana's maternal mortality rate is already the third highest in the U.S.
Drugs used in pill form for abortions during the first 11 weeks of pregnancy, constituting 60% of all abortions in the U.S., are also used to treat miscarriages. Misoprostol is also used for stomach ulcers, and often administered to make it easier and less painful to insert an intrauterine device for birth control. Methotrexate is used to end ectopic pregnancies, but it is also used in treatment for cancer, psoriasis, rheumatoid arthritis and lupus. In states with trigger laws, there is evidence pharmacies are refusing or making it difficult to dispense these drugs for fear of prosecution. Access to emergency contraception such as Plan B is also being denied.
Abortion restrictions will also make the cost of pregnancy emergencies in Indiana astronomical. If Indiana employers are prohibited from providing health insurance coverage for abortion even in cases where the woman's life is at risk, the costs for families of receiving emergency treatment will be stunningly high—if they can even get it. Of course, if Indiana legislators enact a total abortion ban, families will have to incur additional costs to leave the state to obtain that critical care—if there is time to do so.
Hoosiers should demand that Indiana remain a free state. Let's be ethical and pragmatic and not repeat the RFRA failure.•
__________
Kay is a professor of global affairs and sociology at the University of Notre Dame. She is the co-author (with Nicola Beisel) of "Abortion, Race, and Gender in Nineteenth-Century America." Ostermann is an assistant professor of global affairs and political science at Notre Dame's Keough School of Global Affairs.
Please enable JavaScript to view this content.