Should Indianapolis create a special taxing district within the Mile Square to support revitalization efforts?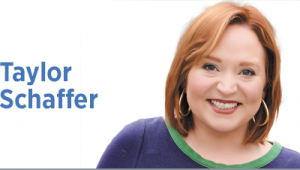 Downtown Indianapolis is always evolving, but it is hard to overstate the seismic change currently underway. Around every corner, cranes are in the air, grand openings are underway and new apartment buildings are leasing up in record time. Even the ubiquitous orange barrels, marking construction on downtown infrastructure, are brightly colored signs that the Mile Square is alive with a clear sense of momentum.
There is much to celebrate, but there also is a growing acknowledgment that this investment alone will not adequately address some of the most pressing challenges facing our downtown.
In order to ensure a vibrant and safe downtown for the 29,000-plus residents who call it home, as well as the hundreds of thousands of visitors to our city each year, we must have targeted, sustainable operations aimed at tackling the unique public safety, cleanliness and homelessness challenges of an urban environment. This can only happen with intentional and strategic investment.
Last year, the city awarded Downtown Indy Inc. a $3.5 million grant to pilot a comprehensive downtown operational plan. If you have spent any time downtown recently, you've no doubt seen the results: 36 cleaning ambassadors are deployed daily across the Mile Square, tackling projects from the everyday (litter abatement, graffiti removal, etc.) to the seasonal (bed maintenance, curb painting, etc.).
​​These resources are also supporting the work of service providers, hiring new positions to provide outreach to individuals downtown experiencing homelessness and connecting them directly to housing. City dollars have funded an unprecedented volume of IMPD bike patrols, utilizing overtime hours and specialized units. And we've been able to fund technology and capital needs—mobile and fixed public safety cameras, public bathrooms and cleaning equipment.
​​The good news is that these funds have shown immediate results and clear proof of concept—but these dollars will run out and operations could cease if a sustainable funding source isn't found.
Thankfully, the Indiana General Assembly provided the city of Indianapolis a new tool that could allow for a continuation of these transformative programs. If deployed, this economic enhancement district would allow Indianapolis to creatively target investment to support downtown, including the creation of a low-barrier shelter for immediate housing of homeless individuals while freeing up critical resources for the rest of Marion County. And it would allow Indianapolis join nearly every other major city in the country in ensuring high-quality services and activation for our central business district and fastest-growing neighborhood.
Whether in hosting major events on a global stage or serving as the epicenter of talent attraction and business growth, a vibrant Mile Square has long been a competitive advantage for Indiana. But peer cities are launching strategies to build density, expand quality of place amenities and attract the very events that have long called Indianapolis home.
This tool offers a once-in-a-generation opportunity to ensure our downtown remains the economic engine and cultural hub of central Indiana, but it will require all of us to come together around a shared vision—in a way only Indianapolis can.•
__________
Schaffer, who previously served in Mayor Joe Hogsett's administration, is president of Downtown Indy Inc. Send comments to ibjedit@ibj.com.

Click here for more Forefront columns.
Please enable JavaScript to view this content.