Your home is not a museum, so mix your styles freely. If you layer a space with color, texture and an array of styles, your decor choices will have a much longer life and feel personal. Accessories are an affordable way to make sure a space doesn't get locked into one period or thematic look.
While we are on the conversation of mixing, all-matching wood tones can look too perfect. Mixing wood shades and finishes can make a room more interesting and personal, like it took shape over time. Consider refinishing your vintage furnishings. Don't be afraid to paint a vintage piece. Every piece of furniture shouldn't be brown.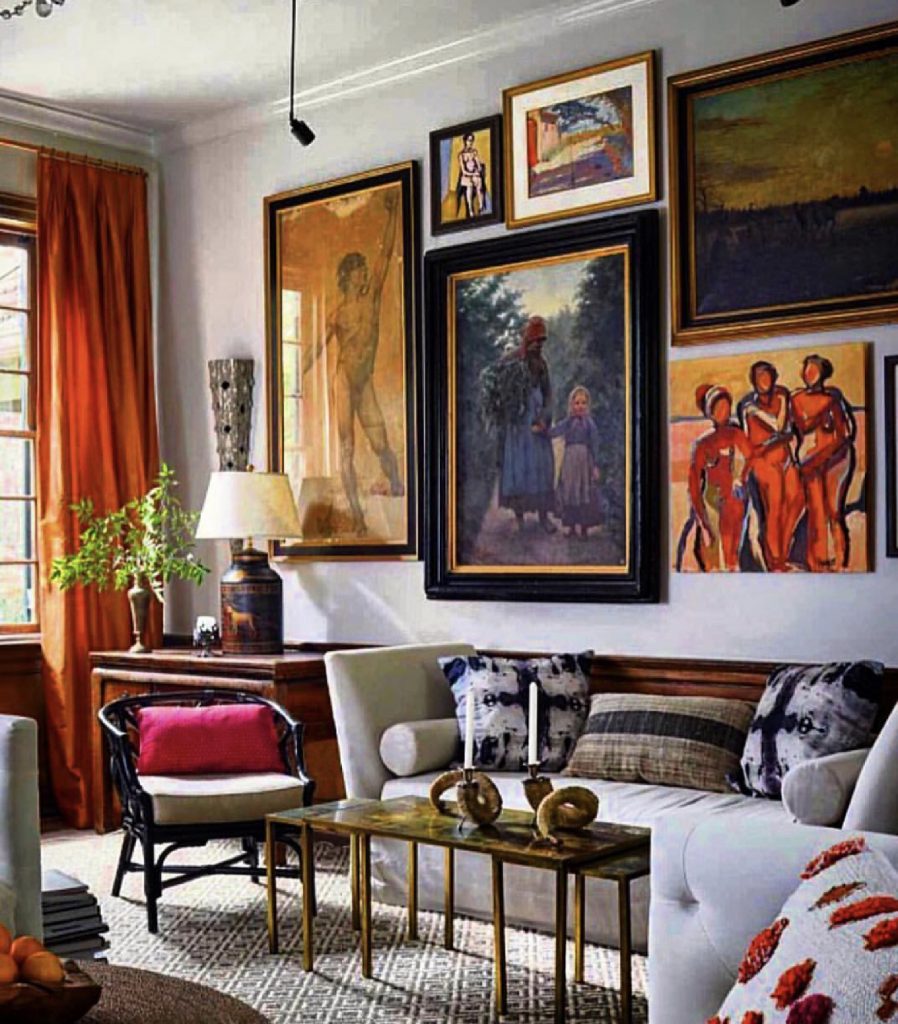 Against popular opinion, I also say mixing up the seating at your dining table makes for an interesting roomscape. Having eight identical chairs in your dining area is rather expected. If this is too much for you to bear, at least consider different host chairs. By the way, the most durable fabric for dining chairs is leather or vinyl, especially if you want white, off-white or another light color.
Skirted furniture finishes a room. Too many chair and table legs can make a room unstable. A skirted sofa will make it feel grounded. A well-furnished room should have a mix of skirted pieces and legged or case goods. Also, one pair of pillows always looks skimpy. Use two pairs, in contrasting patterns, colors and textures.
It's OK to skip the sofa. There is no rule that says a living room even has to have a sofa. Four armchairs can do the trick, or three loveseats, or two chaises … you get the picture. You can always put the sofa in the family room, bedroom or a cozy library.
Tiny rooms are great for drama. Put a large-scale printed fabric or wallpaper on the walls and even the ceiling. It's easier, safer and less expensive to be dramatic in a small space. You might tire of a bold print in the main living area, but it can make a smaller, less-used room an exciting space to spend time in. Small-scale furniture only makes a small room look smaller. Try a few large scaled pieces, and your room will feel like it grew.
Another trick for a small room is to go dark with color. Painting walls in a dark color does the opposite of what you'd expect: They make a small room feel bigger. Make sure you love the color so you won't have any regrets three months into your decor scheme. If you are a novice at decorating, stick to white walls. White always works. Best of all, you'll never get tired of a white room.
Wallpaper is an easy way to make an impactful change. Yes, it is somewhat permanent, so make a commitment to a print or pattern you love.
The best way to make over sliding closet doors is to wallpaper them so they blend into the walls. You won't regret this, especially if you have many doors facing a hallway.
Some decorators hold that a rug anchors a space, and it's true, but that doesn't mean they're required. Removing carpets can really open up a room. Bare floors can be just as beautiful, especially with wood and stone. It also makes cleaning up easy, particularly in a kitchen that doesn't have a rug in front of the sink. Why not use a real rug in the bathroom instead of a bathmat? It was made to withstand a lot more wear than the occasional wet foot; it's a rug, for heaven's sake.
Joseph Pubillones is the owner of Joseph Pubillones Interiors, an award-winning interior design firm based in Palm Beach, Florida.
Please enable JavaScript to view this content.