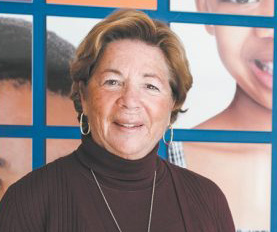 Sharon Pierce, CEO of child and family services not-for-profit The Villages since 1992, is planning to retire.
Last week, Pierce wrote in a letter posted on the organization's website that she has informed its board of directors and staff that she plans to step down in the spring.
The Villages is the state's largest not-for-profit child and family services agency, serving more than 3,000 children and families every day.
Pierce, 72, said she's ready to spend more time with her family, including her seven grandchildren.
"In addition to my own family and my faith, The Villages has been the very core of my life for nearly three decades," Pierce wrote. "I was honored to work in other child and family service agencies, as well as the state of Indiana, for nearly 20 years, prior to becoming a part of The Villages team, so this is a huge and challenging step for me!  But it is also a step which I know is timely!"
A transition team has been formed to find the organization's next CEO. Pierce said she'll remain on board until a new CEO is hired.
Before joining The Villages, Pierce was the deputy director for the Indiana Division of Family and Children, now known as the Indiana Department of Child Services. She also worked with the Children's Home & Aid Society of Illinois and Illinois Collaboration on Youth.
Since 2008, The Villages has placed more than 624 children with forever families, according to its website.
Please enable JavaScript to view this content.