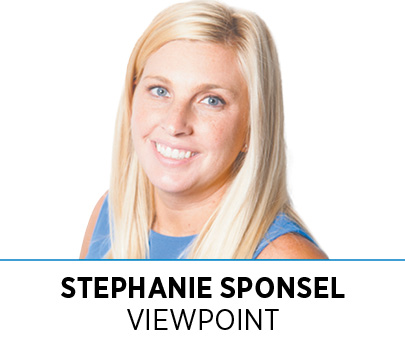 Late in 2019, the city of Indianapolis conducted a study to look at how city contracts were awarded. The study—the first in nearly 20 years—found women- and minority-owned businesses were frequently overlooked in the bidding process and severely underused.
The most recent U.S. Census information shows that women make up 50.7% and minorities make up about 20% of the population in Indiana. Under-using them in public-sector contracting and procurement not only denies opportunities for women- and minority entrepreneurs, but it also denies the community the varied life experiences and perspectives of subcontractors who deeply understand the community and, ultimately, the projects the contract will serve.
Inclusivity is a purposeful decision. The city's move to impose fines and penalties for agencies that do not make good-faith efforts to partner with women- and minority-owned businesses is a commendable step to ensure a fairer process and a more accurate portrayal of community needs and potential solutions. When organizations, governments and individual team members live and breathe diversity and inclusion as a part of life in business, that inevitably bleeds into individual and personal decisions. As a result, we breed a more inclusive, diverse and empathetic community.
However, there are still obstacles preventing contractors and state agencies from finding and awarding work to minority businesses. At the outset, just becoming certified to be part of the pool of candidates able to bid on contracts can feel cumbersome and overwhelming to a small-business owner. Guidance is available from organizations such as the local chapter of the National Association of Women Business Owners, which offers programs to help get the process started and educate women-owned businesses on how to leverage their certification, but more could be done.
Additionally, non-government and smaller companies need to do more to promote supplier diversity. Larger corporations understand this need and have created programs to promote an inclusive approach to procurement, but it's within smaller organizations where things fall short.
Furthermore, once programs are in place, companies have to put their plans into action. It isn't enough to do the work that goes into developing a plan that just gets filed away; it has to be a living document with clear and concise metrics and benchmarks.
The management adage, "What gets measured, gets done," is critical to keeping organizations focused on making decisions to measure their progress and ultimately create a stronger supply chain.
One new first step is guidance from the U.S. Small Business Administration for certification designed to limit the risk of awarding contracts to ineligible businesses and recognition of the gaps in the checks and balances to provide equal opportunities.
But that cannot be the last step. As agencies develop a broader understanding of the available resources and expertise levels in our city and state, our business leaders will also learn more about the diverse and integrated communities they serve.
Positioning more Hoosiers for entrepreneurial success builds empathy and understanding and is a key to boosting economic success for all.•
__________
Sponsel is the chief operating officer at Netlogx.
Please enable JavaScript to view this content.