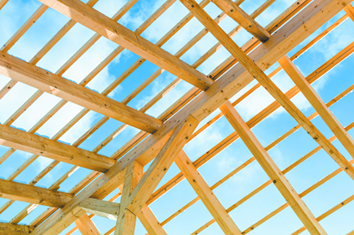 Already mired in a year-long slump, the local residential construction industry is facing an even more difficult time ahead, according to the Builders Association of Greater Indianapolis.
In a state-of-the-industry report released this week, BAGI predicted that new-construction home sales in the nine-county Indianapolis area would slow by 25% through 2023 from "the peak level experienced in 2021." In 2021, local builders experienced their busiest year since 2005, but single-family building permit filings have fallen every month so far this year on a year-over-year basis.
Area builders filed 658 single-family building permits in July, down 21% from the same month of 2021. Permit filings have fallen on a year-over-year basis for the past seven months and in 10 of the past 12 months.
Builders filed 5,629 permits during the first seven months of the year, a 14% decrease from the same period a year ago.
Steve Lains, CEO of BAGI, said a labor shortage, limited lot availability and material delays have all played roles in this year's slowdown. Now, several other issues—inflation, high fuel prices and rising mortgage rates—are accelerating the slump.
BAGI said it expects the industry to return to a "more stable position" after 2023.
"While we have and continue to face challenges," Lains said in written comments, "we remain confident that this slowdown is not a recession, but a correction—a change in the market that will see price growth slowing, a continued stable supply of new homes, and increased product/labor availabilities. This, in turn, should provide greater opportunity for hopeful Hoosiers the ability to obtain their goal of owning a home."
County numbers
– Marion County bucked the area trend by reporting 129 single-family building permit filings in July, a year-over-year jump of 13%.
– Hamilton County, typically the busiest area county for home construction, saw filings sink 33% in July, from 284 to 191. Year-to-date filings are down 26% in the county.
– Hendricks County's numbers fell 65% last month, to 44.
– Hancock County saw July permits increase 3%, to 69.
– Johnson County experienced a 30% decline in filings last month, to 64.
– Filings rose 22% in Boone County last month, to 72.
– Madison County filings were up 81%, to 58.
– Morgan County filings sank 41%, to 22.
– Shelby County filings dropped 55%, from 20 to nine.
Please enable JavaScript to view this content.