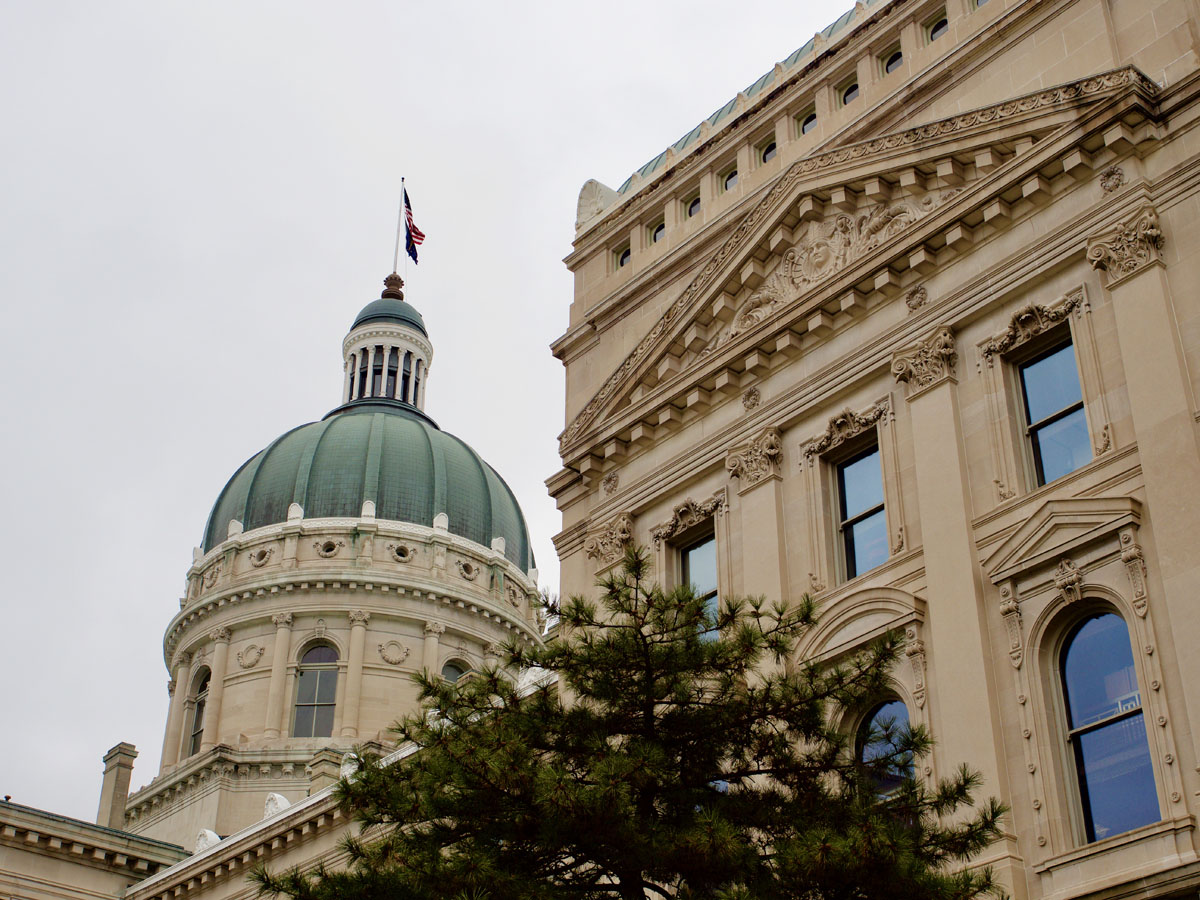 Indiana House Speaker Todd Huston, R-Fishers, announced Friday that Rep. Jeff Thompson, R-Lizton, will be the next chairman of the House Ways and Means Committee.
"Jeff's technical expertise and command of complex policy issues makes him the right choice to take the reins of this critical committee," Huston said. "He's an invaluable asset to our team and I'm excited for him to take on this leadership role. I'm confident he'll not only hit the ground running, but also help us build on Indiana's strong track record of fiscal responsibility and economic momentum."
Thompson replaces Ways and Means Chair State Rep. Tim Brown, R-Crawfordsville, who is retiring from the legislature in November after nearly 30 years of service.
The Ways and Means committee is responsible for crafting the state's two-year, $37 billion budget, and vetting bills with significant fiscal impact. The next budget-writing session will kick off in January. State agencies and offices are already prepping budget requests.
"Indiana's fiscal health is strong and our economy continues to outpace expectations, and that's because of conservative leaders like Chairman Brown who supported policies that put Hoosier taxpayers first," Thompson said. "He's leaving behind big shoes to fill, but I'm thankful for this opportunity to continue to serve. I look forward to helping grow Indiana's reputation as a destination for families, workers and businesses alike."
Thompson previously chaired the K-12 subcommittee and took the lead in revamping the state's school funding formula, which Huston said is now more transparent and equitable for all Hoosier students and schools. Huston also regards Thompson as an expert on local government finance issues.
He was first elected to the Indiana House of Representatives in 1998 to represent House District 28, which includes portions of Hendricks and Boone counties. Thompson spent more than 30 years teaching chemistry, physics and math at Danville Community High School, and serves on the board of directors at the North Salem State Bank. He also co-managed a livestock and crop farm for over 20 years, and continues to own and run a small hay and straw business.
Thompson graduated from Purdue University in 1978 with a bachelor of science in physics.
"I'm incredibly thankful for Chairman Brown's many years of service, especially as he helped lead Indiana out of the Great Recession and into the spotlight as the fiscal envy of the nation," Huston said. "Tim has made a tremendous impact at the Statehouse and on our state, and I wish him and his wife the absolute best in retirement."
The Indiana Capital Chronicle is an independent, not-for-profit news organization that covers state government, policy and elections.
Please enable JavaScript to view this content.