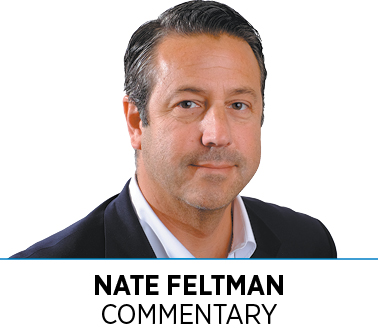 For many of my generation, the rise of proclaimed socialist Bernie Sanders (and others promoting socialist policies) is a mystery.
How can young people be so attracted to candidates promoting a socialist ideology? How did Bernie go from the wacky guy from Vermont to mainstream? Didn't socialism end up on the ash heap of history when the Soviet Union collapsed in 1991? A recent poll found 36% of millenials approve of communism.
My Generation X came of age in the 1980s and understood that socialists wanted to destroy our way of life. The world was divided between two camps—socialists and capitalists. The Cold War was raging, and we lived under the threat of a nuclear war, which was precariously prevented by the policy of mutually assured destruction.
President Ronald Reagan dubbed the Soviet Union the Evil Empire and eventually, through strong policy and economic realities, the Berlin Wall fell, the Soviet Union collapsed, and hundreds of millions of people were freed from the bonds of socialism and allowed to experience personal and economic freedom.
I was fortunate enough as an Indiana University student to spend two months in the Soviet Union in 1990 and witness firsthand what socialism had done to a people and country. I will never forget the food shortages, the cramped Soviet flats, the lack of consumer goods, the desire of the Russians I met to live fuller lives (including the ability to choose their preferred profession), and the inability of Russians to leave their country and speak freely.
So how is it today that the generation behind me is enamored with the ideas of socialism? As I asked myself this question, I tried to put myself in their shoes. This is what I saw during their coming-of-age years:
Twenty years of war in Afghanistan and the Middle East; the Great Recession of 2008 followed by government bailouts for certain industries; the spiraling cost of college education and increased student debt load; a difficult job market and slow-growth economy; rural America's decline, partly driven by the loss of traditional manufacturing jobs; perceived crony capitalism, where connected companies receive government-granted goodies; the ever-increasing federal deficit that they will have to pay for; and no credible threat to their way of life from an adversary like the former Soviet Union.
In addition, millennials came of age during the internet revolution, where they can learn anything from Google for free; where they can socialize on Facebook, Twitter or Instagram for free; and where they can play games with their friends for free.
Why wouldn't they expect or desire free college and free health care? Why wouldn't they have a negative view of big business when the media focuses only on crony capitalism and does not explain all the amazing developments: from life-saving drug discoveries to the iPhone, to the lowering of costs of just about everything we consume—giving more people access to more than ever before?
More needs to be done to make the case for free markets and the American Dream, which is still very much alive. America is leading the technology revolution, and there are now more jobs available than Americans to fill them, with unemployment at a 50-year low. Wages are rising at all levels and purchasing power for all is increasing. American capitalism is working, despite the propaganda to the contrary.
Rather than chastise the views of the younger generation, we must work to explain why socialist policies lead to human and economic disaster. As Gary Kasparov recently tweeted: "It's nice that Millennials have opinions about communism, because once you're living in it you don't get to have an opinion about it anymore."•
__________
Feltman, a former Indiana secretary of commerce, is co-owner of Indianapolis Business Journal. To comment, send email to nfeltman@ibj.com.
Please enable JavaScript to view this content.