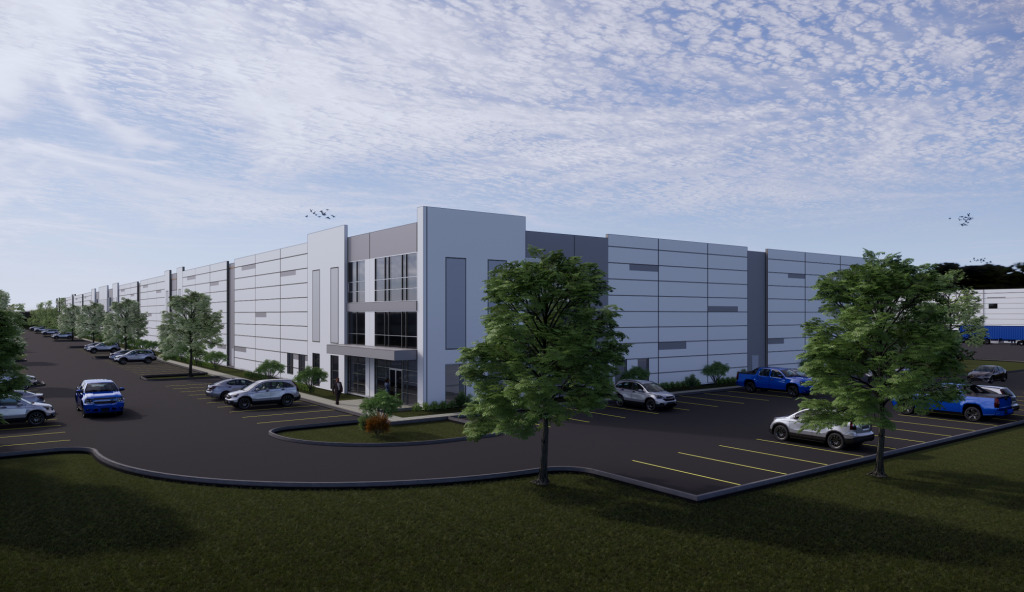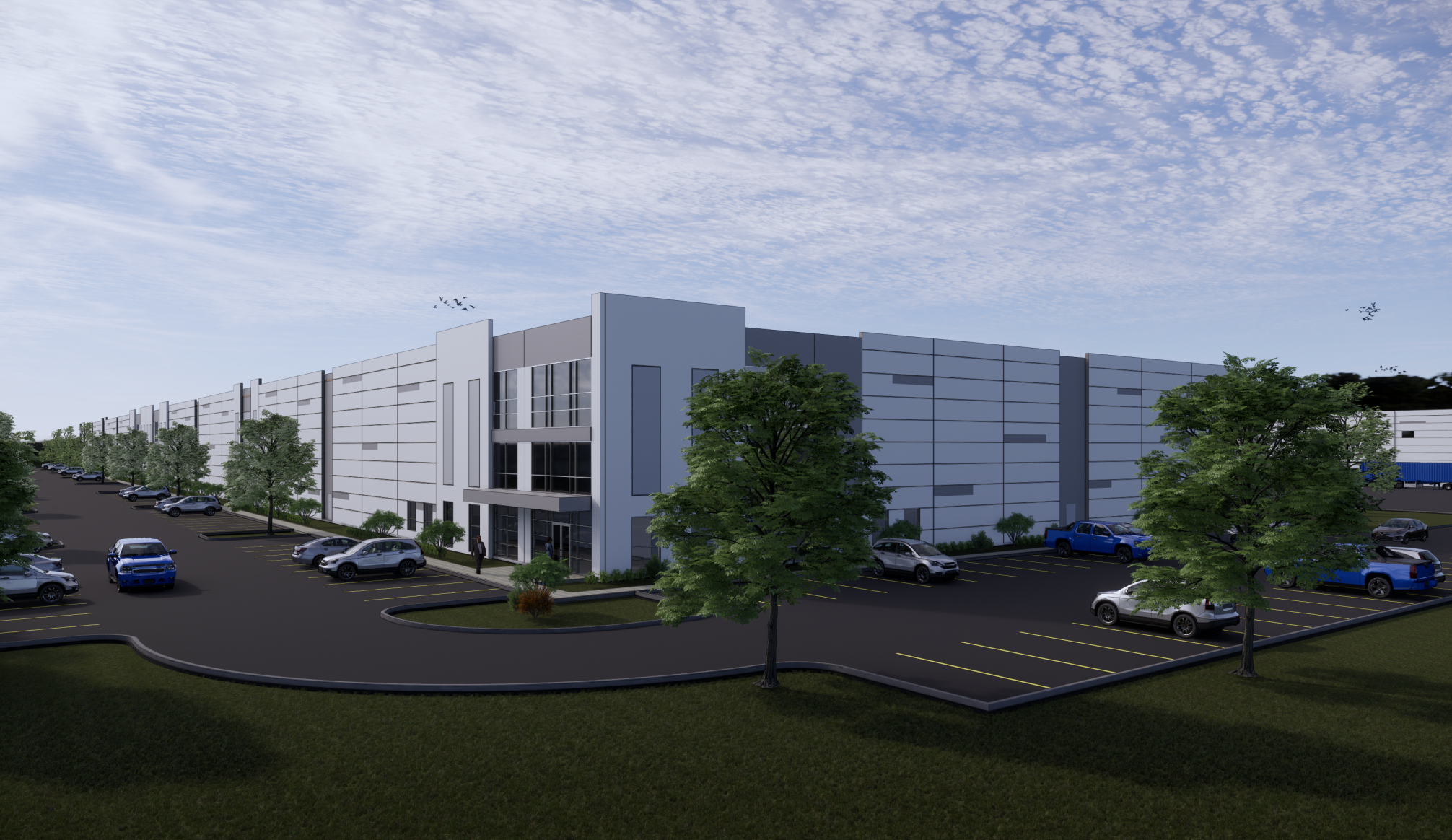 A Carmel-based development firm plans to spend $70 million or more to turn agricultural fields near Ruoff Music Center in Noblesville into the site of three industrial buildings called Saxony Industrial Center.
Equicor Co. has approval to build two of the planned structures on 45 acres at the southwest corner of 146th Street and Olio Road and the third building on an 8-acre parcel between Bergen Boulevard and Sperlin Court.
The properties are expected to be built on a speculative basis, using a staggered construction schedule that will start with a 200,000-square-foot building—the middle of the three, geographically.
The other two, a 300,000-square-foot building directly east along Olio Road and a 115,000-square-foot building at Sperlin Court, will see construction start following the completion of the first, possibly on a concurrent schedule.
The buildings nearest Olio, which could cost from $60 million to $65 million in total, will likely be aimed at tenants looking to occupy an entire building. The parking lots for those buildings will accommodate 307 and 220 vehicles, respectively. Equicor has the land for those structures under contract from Hillsdale College in Michigan, which was bequeathed the properties through a family estate.
The smallest building, which will cost about $8 million, will be able to to accommodate multiple smaller tenants, generally ranging from 15,000 to 20,000 square feet, although Arterburn said the building also could be leased by a single user. It will have a parking lot that can accommodate up to 156 vehicles. The land is currently owned by Interstate Holdings LLC, but also is under contract.
Nick Arterburn, a partner at Equicor, said the firm hopes the buildings will attract users involved in advanced manufacturing, research and development, and other industries that offer higher wages than those generally offered by logistics and warehousing operations.
Noblesville city officials on Tuesday approved tax abatements for all three buildings, with the smallest receiving a five-year reduction in taxes and the larger buildings each receiving nine-year abatements.
As part of the incentive deal, Equicor has committed to creating at least 200 jobs with an average salary near $46,000. The firm also committed to spending about $49.5 million on the project, but Arterburn said the costs will be closer to $70 million to $75 million, due to infrastructure improvements and rising development costs tied to supply-chain issues.
"What Noblesville is looking for is high-paying development and research-type jobs, but with as hot as the industrial market is, there's not a lot of product there right now," he said. "We're pretty excited about building these speculative buildings up there. We think being near retail and close to (Interstate 69) makes this an ideal location for companies in need of space."
The smallest building will sit nearest the music center, with other industrial and commercial development directly west and southeast. The other two structures will be bordered to their west by light industrial and distribution operations from the likes of Red Bull, Precision Garage Door Service, GE Ambassador Medical and Helmer Scientific.
Arterburn said the tax incentives were necessary to keep the project competitive with developments in other submarkets, such as the Mount Comfort Corridor and Greenwood.
Equicor plans to break ground on the first building by May 2022 with completion of the entire project no later than the end of 2025. The firm is represented by Brian Buschuk and Steve Schwegman, industrial brokers with the Indianapolis office of JLL, who have already begun marketing the 200,000-square-foot building to potential users.
The Indianapolis office of Arco Murray and St. Louis-based GMA Architects make up the design, engineering and construction team for the project.
Please enable JavaScript to view this content.