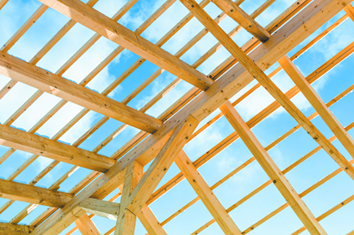 Applications for home construction fell 15 percent in November, an unexpected decrease coming during what had been a second-half surge in building activity.
Builders filed 472 single-family construction permits in the nine-county area last month, compared with 556 permits in November 2018, according to the Builders Association of Greater Indianapolis.
Permit filings had risen for four months in row on a year-over-year basis going into November following seven straight months of declines. That four-month rush of applications had made BAGI officials optimistic that local builders could match or exceed last year's construction pace.
Area builders will now need a huge December to match 2018's numbers. They have filed 6,531 permits through the first 11 months of 2019—2 percent fewer than the 6,691 that were filed during the same period of 2018.
"While these numbers are a little surprising, I don't believe it is indicative of the demand for new housing," says Rob Montgomery, division vice president of sales and marketing for Westport Homes, in written remarks.  "Ultimately, our market research reveals a strong and growing sector of potential homebuyers, particularly those entry-level buyers, who desire new homes at a more affordable price point."
Steve Lains, CEO of BAGI, said many new homes are being priced out of reach of many buyers who would like to purchase one. He said tougher architectural standards and zoning requirements, along with a lack of available lots, are driving up prices of new houses.
County numbers
Marion County permit filings shrank 33 percent last month, to 74. They are up 2 percent this year, to 1,306.
Hamilton County saw filings drop 12 percent in November, to 166. Filings are down 11 percent so far this year in the county, to 2,175.
Hendricks County's numbers were up 29% during the month, to 71.
Johnson County saw a 40 percent decrease in filings, to 46.
Hancock County saw permits drop 29%, to 39.
Filings rose 3% in Boone County, to 37.
Filings were flat in Morgan County, at 16.
They rose from eight to 17 in Madison County and dropped from 10 to six in Shelby County.
Please enable JavaScript to view this content.