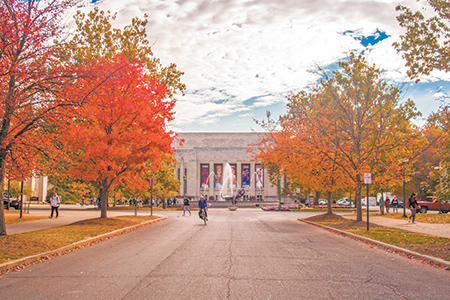 While students and faculty at Indiana universities and colleges are focused on completing the current academic year online, school leaders are already assessing what impact COVID-19 will have on the fall semester.
In March, as virus cases began rapidly increasing in the United States, universities and colleges, including those in Indiana, shuttered their doors and sent students home to complete the second semester remotely.
The campuses are also closed to prospective students and their families, who should be making decisions now about plans for the fall. National Decision Day is May 1, the deadline at most colleges for students to pay an enrollment deposit and commit to attending.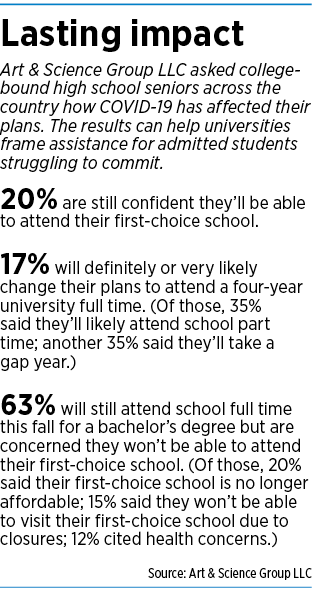 Many of Indiana's higher education institutions have now extended their decision deadlines to June 1.
Enrollment officials say they're bracing for the enrollment impact the virus might have on the class of 2024, and they're hopeful extending decision deadlines gives families more time to assess the long-term effects of the virus and the recession it's likely creating.
A recent nationwide poll of college-bound high school seniors by Baltimore-based higher education consultant firm Art & Science Group LLC could give universities insight into what students are thinking.
The survey asked nearly 500 college-going students in late March about their plans for the fall. One in six respondents, or 17%, appeared close to giving up on the idea of attending a four-year college or university. Many said they would take a gap year or go part-time instead.
"If this situation continues—or worsens, which it could well do—it will have far-reaching consequences on college enrollment this fall and potentially have a substantial impact on higher education for years to come," the consultants warned in a write-up about the survey.
An additional two-thirds of surveyed students said they were concerned they might not be able to attend their first-choice school because of the effects of COVID-19. Only 20% said they were confident they would attend their first-choice school in the fall.
"In the short term, the pandemic has created substantial recruitment challenges for admissions offices across the country that will be faced with students who are concerned that COVID-19 will disrupt their ability to enroll at their first-choice school, either because of missed admissions deadlines or events, or more profoundly, economic disruptions or safety concerns," the group concluded.
While university leaders shouldn't apply the findings specifically to their individual schools—different regions with different populations will see different impacts—the cautionary findings can indicate where students might need extra support, said Rick Hesel, a partner at the Art & Science Group.
Millions of people have lost their jobs amid the pandemic, so many families are suddenly bringing in significantly less income.
"Financial aid is going to become more important than it has been, and it's always been very important," Hesel said.
Universities also should find creative ways to engage prospective students from afar, he said. Provide a virtual campus tour, set up virtual calls for prospective students with current students or faculty from the field they plan to study, Hesel suggested.
"Students, because of this COVID-19 pandemic, have not been able to visit campuses, have not been able to travel, have not been able to do all the normal things that engage students with a campus and its students and faculty," he said.
Moving visits online
Students admitted to Purdue University have had daily opportunities to visit campus virtually.
They can chat with students and faculty from within their chosen college. And they can take virtual tours of residence halls as well as engage in a Q&A about dining options.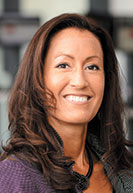 Communicating online isn't ideal, but it's students' only option until probably at least mid-summer. The campus hasn't announced a reopening date.
"We're working really, really hard as an entire campus to stand up as much online content as possible … so students do feel like they're getting some access to the university and to getting their questions answered during this time when they can't physically come to campus," said Kris Wong Davis, Purdue's vice president of enrollment management.
She said historically, many admitted students wait until right before the May 1 deadline to make a decision and try to schedule one last visit in March or April. So it's likely many admitted students who planned to visit are now choosing without having that in-person information.
It's understandable, she said, that students who now don't have the option to visit might be nervous about submitting their $400 deposit and committing to any school. The online tools aim to ease some of that angst.
Purdue hasn't decided whether the campus will open this summer for registration and orientation events, but the university hopes to have some face-to-face experiences for incoming freshmen before August.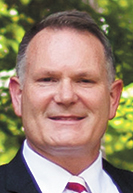 Some 50,000 people visit the Indiana University campus in Bloomington each year, said David Johnson, vice provost for enrollment management. About 25,000 were expected during the spring semester.
This spring, the university was able to host just one Red Carpet Day—a structured visit for admitted students to expose them to student life before committing—before it had to move the rest online. Several thousand students typically attend those events, Johnson said.
Additionally, IU is converting overnight orientations that typically occur in the summer for committed students to an online format. The fees associated with that event will be reduced as a result.
"We really have worked hard to stand this up for the students and, you know, we will I'm sure have some challenges," he said. "We're going to work hard to give the students a great experience."
Meanwhile, Ball State University in Muncie, which has also moved visits and other engagement online, is still evaluating what to do with orientation events scheduled for the second week of June, said President Geoff Mearns.
Enrollment challenges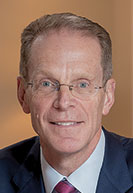 The pandemic could pose enrollment challenges that go beyond just getting students on campus for a visit.
Many schools are preparing for a potential decrease in out-of-state students—particularly international students.
Attending a school in another state or another country can be especially expensive. And the Art & Science Group survey found that, of the 63% of students concerned about whether they'd be able to attend their first-choice school, 21% cited financial reasons. Another 12% cited health concerns they or their families have about their going off to college amid the pandemic.
Davis at Purdue said many families, especially those out of state, might be concerned about the cost of a Purdue education or about sending their children far from home.
"Even for Hoosiers from southern Indiana coming all the way up here, you're still not right next to home," she said. "All of those things are real-world worries these days that we might not have thought of six months ago. I can honor that people are saying, 'Let's be thoughtful about this decision.'"
Indiana colleges are helping prospective and current students work through financial aid challenges and other problems that might keep them from campus in the fall.
Students can revise their financial aid applications if their family's economic situation has changed, Davis said. And Ball State recently held a fundraising day focused solely on students with financial need. Students have been given more time to pay deposits, and, at some universities, those fees might be waived altogether.
At IU, officials said the university could benefit if students choose to stay close to home, enabling it to draw more Hoosiers to its campuses in Bloomington, Indianapolis or throughout the state. That could offset any potential dip in out-of-state students, Johnson said.
None of the universities IBJ talked to reported a significant number of students who have reported changes to their college plans, but Purdue and IU officials said they're hearing from prospective international students worried the virus will keep them out of the United States. The country's borders remain closed and no date has been announced for when they might reopen.
Even if international travel resumes before August, students might not be able to get a visa in time to begin classes.
Davis said Purdue is working on ways to deliver remote education to those students if necessary or move their start time to next spring.
"We don't want to lose them altogether from our incoming class," she said.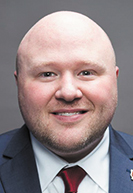 John Wilkerson, IU's associate vice president for international services, said university officials don't yet have clear guidance on many of the questions they're fielding from international students. Students are anxious about consulate appointments, flight availability and more.
The university has been communicating with international students about COVID-19 impacts since early January and will continue to do so, he said.
"This is all happening in the exact month students are typically making their final decisions on what university to attend," he said. "It certainly has upset the cycle of that college search process for many, many students."
What about fall?
And no one is certain yet whether students will even be allowed to attend a college campus come fall.
All the universities IBJ spoke to said they're already working through contingency plans should the virus remain a threat in August or become a threat again.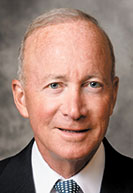 At Purdue, President Mitch Daniels has assembled a task force to work through what the fall will look like. It's preparing multiple contingencies and trying to think about all the "what-ifs," Davis said.
The university is assuming COVID-19 won't completely vanish by fall, so the task force is grappling with questions like whether it will be safe for students to gather in large lecture halls, residence halls and more.
"One thing we can say with confidence: Next fall's college environment and experience will be unlike any we have witnessed," Daniels said in a note to the campus community.
"This fall, as always, there will be a flu season," he said. "But this fall, the COVID-19 strain will be a part of that season. Most faculty, students and staff will not have acquired a natural immunity to it, and there will not yet be a vaccine. Special preparations and perhaps radical changes in traditional practices will be required, for both the medical protection and the psychological comfort of all involved."
IU also has a team preparing for August, and Johnson said "all contingencies are on the table for how we're going to instruct in the fall."
Mearns at Ball State said returning to campus won't be like "flipping a switch." It will probably have to be phased in, and two groups at Ball State are working in parallel to prepare for what the fall could bring—though he said it's too early to speculate.
"We hear this is going to change our lives and change higher education forever," he said. "Undoubtedly, some changes will be permanent and lasting, but others will be temporary."•
Please enable JavaScript to view this content.