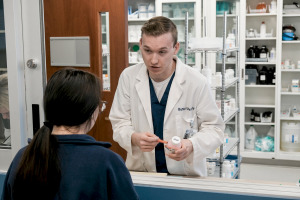 The humble pharmacist could be the most wanted professional in health care today.
Around Indiana and the nation, a shortage of pharmacists is causing hospitals, drugstores, grocery stores and mass merchandisers to flood job boards with postings. Many are offering six-figure starting salaries, along with five-figure signing bonuses, tuition reimbursement, "minimal" weekend shifts and other sweeteners.
But while they scramble to fill positions, some pharmacies are cutting their hours or closing locations. That means patients are waiting longer to get their prescriptions filled, even as drugmakers are launching hundreds of new medicines a year onto the market.
The staffing shortage has caused pharmacists and their staff to multitask as never before, filling prescriptions, ringing up orders, answering phones and dealing with doctors, insurance companies and outside pharmacy benefit managers.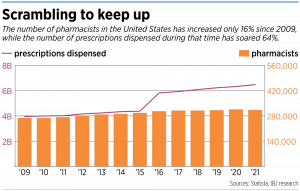 The pandemic, which has lasted nearly three years, has heaped extra work on pharmacists, such as giving Covid vaccines and tests. They have also had to keep up on an increasing number of specialty medications while trying to avoid medical errors.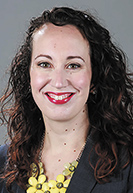 "Pharmacists are burned out," said Veronica Vernon, assistant professor of pharmacy practice at Butler University and president of the Indiana Pharmacy Association. "There were staffing concerns before the pandemic, and the pandemic really exacerbated those concerns."
Nationally, 80% of pharmacies are having trouble finding pharmacists, according to Drug Store News, an industry publication.
In the meantime, the workload is growing by the year. Nationally, pharmacists dispensed 6.49 billion prescriptions last year, up 64% from 2009, according to Statista. More than 131 million people—66% of all adults in the United States—use prescription drugs, according to Georgetown University Health Policy Institute.
In many ways, the pharmacy has become a linchpin of the U.S. health system, the place where most people interact most frequently with professionals on matters of health, illness, disease and treatment.
Yet pharmacists are increasingly complaining about a heavy workload, staff shortages and long hours. Burnout among pharmacists is so great that the American Pharmacists Association last year released a statement saying the industry had reached a "breaking point."
"Workplace conditions have pushed many pharmacists and pharmacy teams to the brink of despair," said the association, based in Washington, D.C. "Pharmacy burnout is a significant patient safety issue. It is impacting patients today with delayed prescription fulfillment, unacceptable waits for vaccines and testing, and potential errors due to high volume, long hours and pressure to meet performance metrics."
Some pharmacists, feeling overwhelmed, have turned to social media to vent their concerns. A popular hashtag is #Pizzaisnotworking, a response to some national drugstore chains' practice of ordering pizza for pharmacies that meet certain metrics for filling prescriptions or dispensing vaccines but keep employees juggling so many tasks that they don't have time for bathroom breaks.
"We used to joke that I should wear Depends [adult diapers] and drink from a Camelback [hydration pack] while working," Jennifer Aiken, a pharmacist in Tennessee, tweeted on Aug. 4. "Sad that retail pharmacists aren't treated like human beings."
Aggressive recruiting
In response to the growing crisis, some national chains have begun aggressive recruiting campaigns, with promises that they are trying to improve working conditions.
In August, Walgreens, the country's second-largest pharmacy chain, began offering signing bonuses of up to $75,000 to pharmacists to help the company fill hundreds of openings. And last month, it announced it would no longer evaluate pharmacy staffers based on speed and other metrics.
Walgreens, based in suburban Chicago, said it was taking the step to allow its 24,000 pharmacists "to place ever greater focus on patient care and outcomes." It did not say which metrics it had used.
Other large pharmacy chains have dangled large signing bonuses as well for pharmacists. In recent months, CVS has posted job openings with bonuses of up to $30,000.
In the meantime, both companies have reduced pharmacy hours at thousands of stores. CVS is in the process of closing 900 stores nationally, a program it rolled out last year. So far, it has announced that two Indianapolis locations have closed, one at 105 E. Ohio St. located in the BMO Plaza building downtown, and the other at 111 W. 38th St. at the corner of Illinois and 38th streets.
Earlier this year, CVS, based in Woonsocket, Rhode Island, began closing its pharmacy counters for a half-hour in the early afternoon to give its staffers a lunch break. It has also shortened hours at some stores.
For some customers, that means they need to call ahead to make sure the pharmacy counters were open when they planned to arrive.
"I didn't know they shut everything down at lunchtime," said Rachel Sanchez, who arrived at a CVS store at East 71st Street and Binford Boulevard on her lunch break to pick up her arthritis medicine shortly after the pharmacy closed for lunch. "I didn't know that a pharmacy could do that."
A CVS spokeswoman said the company has been reviewing hours to make sure stores are open during peak hours, which could result in changes to when the pharmacy counters are open.
"Our pharmacy teams have been on the frontlines of the pandemic response for nearly three years, administering COVID-19 tests and providing life-saving vaccinations," the spokeswoman, Amy Thibault, told IBJ in an email. "We've been successful in ensuring our stores and pharmacies remain open to help support our customers, patients and communities and are not experiencing any widespread staffing issues across our Indiana pharmacies."
Need for pharmacy techs
The staffing shortage has extended to pharmacy technicians, workers who help pharmacists dispense prescription medications, answer phone calls, and ring up orders at the counter and the drive-through window.
A survey of 1,386 pharmacy technicians found that poor working conditions have driven 36% of respondents to plan to leave their jobs within a year, the National Pharmacy Technician Association reported in May.

The biggest problems: understaffing and increased responsibilities, which have caused "extreme burnout" and worries about patient safety.
For all their responsibilities, pharmacy technicians have much less education and training and are paid a fraction of what pharmacists make.
Pharmacy technicians, who are only required to have a high school diploma or equivalent, make an average of $36,740, according to the U.S. Bureau of Labor Statistics.
Pharmacists, on the other hand, spend four to six years in college and graduate school, usually earning a doctor of pharmacy degree (or PharmD, for short), and make an average of $128,570.
Yet drug stores and hospitals say they could not function without pharmacy technicians, who do a wide range of jobs, from managing inventory to filling pill bottles.
In hospitals, pharmacy technicians also prepare intravenous medications to patients under a pharmacist's supervision and deliver medications to nurses' stations or automated dispensing machines.
At Methodist and University hospitals downtown, administrators are trying to fill dozens of pharmacy technician jobs. The two hospitals, owned by Indiana University Health, are running a vacancy rate of roughly 20% to 25% for a staff of about 100 pharmacy technicians who help with acute-care, in-patient side, said Tate Trujillo, pharmacy director for the two hospitals.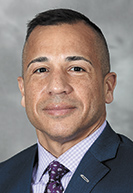 That sometimes means that pharmacists, who are already stretched thin, have to pick up the slack and do the work of the pharmacy techs, such as delivering the medications, stocking inventory and preparing IV meds for patients.
"I think it's important to recognize the breadth and depth of what pharmacy technicians do on a regular basis," Trujillo said.
At the two IU Health downtown hospitals, pharmacists earn between $50 and $85 an hour, while pharmacy techs earn less than half that amount, between $18.50 and $27 an hour.
Eskenazi Health has nearly 200 pharmacy staffers who prepare medications for hospital patients and fill prescriptions for outpatients.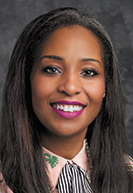 "We suffer from the pharmacist and pharmacy technician shortage just like everyone else," said Katasha Butler, an Eskenazi pharmacist who holds the title of medication use and regulatory compliance coordinator. "It seems like we're constantly recruiting and trying to get new employees to fill the holes that we have."
At Community Health Network, administrators say they are sufficiently staffed across many of their pharmacies. A big exception: finding pharmacists who are specialists in certain areas, such as infectious disease, oncology and cardiology. Positions that used to be filled within weeks are now taking longer.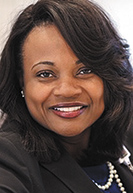 "We've had positions posted for months," said Dawn Moore, Community Health's vice president and chief pharmacy officer, and immediate past president of the Indiana Pharmacy Association. "…We've had some [positions] posted around the first quarter of the year that we haven't been able to fill yet."
For hospitals, a shortage of pharmacists in the community can lead to unfortunate consequences. If patients cannot get their medications filled fully and promptly after being discharged, they could become sick and need to return to the hospital for more attention.
That hurts not just the patient, but the hospital which might have a shortage of beds and could be penalized by Medicare for a high number of patient readmissions.
"It impacts all of pharmacy and all of health care as an ecosystem," Moore said.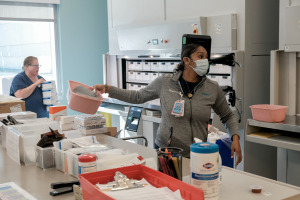 Rough staffing outlook
As hospitals and drug stores are scrambling to staff their pharmacies, the labor outlook remains challenging.
Enrollment in the nation's 141 pharmacy schools in the fall of 2020 was 5.1% lower than the year before, according to the American Association of Colleges of Pharmacy.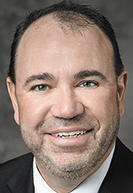 The largest pharmacy school in Indiana, at Purdue University, said it saw a 6% decline in applications last year. Purdue's College of Pharmacy, with 600 students, said it was able to fill its 150 first-year slots, because it still gets about three applications for every opening.
"One of the great challenges that many programs are facing is pharmacy is a very rigorous doctoral-level program," said Eric Barker, dean of Purdue's College of Pharmacy. "And we need to ensure that we're admitting students that meet that quality."
He added: "We've been able to maintain that quality here at Purdue quite well. But I believe many programs are beginning to admit students that perhaps a decade ago, they might not have admitted, just trying to meet enrollment targets."
He said some pharmacy schools have reported missing their enrollment targets by up to 25%.
Butler University has seen its pharmacy enrollment fluctuate in recent years, with classes swelling to as high as 130 students per class in some years, but settling down to 80 to 100 students recently, Vernon said.
"We've seen a decline…and I think that's unfortunately common across all schools," she said.•
Please enable JavaScript to view this content.