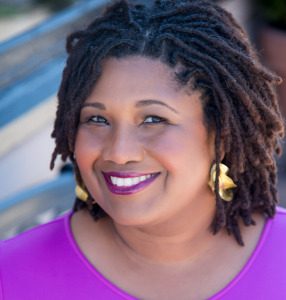 The Women's Fund of Central Indiana announced Tuesday that Tamara Winfrey-Harris has been named the next president of the organization, succeeding founding president Jennifer Pope Baker, who led the fund for 23 years.
The Woman's Fund, a special interest fund of Central Indiana Community Foundation, has an endowment of more than $13 million and donates tens of thousands of dollars annually to central Indiana female-equity causes and programs.
Deborah Hearn Smith, retired CEO of Girl Scouts of Central Indiana, has served as interim president of the fund during the organization's search for a new leader and will continue those duties through Jan. 7.
Tamara Winfrey-Harris has been with the CICF for more than six years, most recently as vice president of people, culture & brand. In that role, she oversaw the execution of the more than $2.2 million Central Indiana Racial Equity Fund, which was established by the Eli Lilly and Co. Foundation, Lumina Foundation, CICF and other donors to focus on solutions that address racial inequities in the criminal justice system.
She was previously vice president of community leadership and vice president of marketing and communications.
"The Advisory Board is delighted to appoint Tamara as the President," Tavonna Harris Askew, board chair of the fund, said in written remarks. "She brings passion for issues affecting women and girls, broad networks and strong leadership skills to lead the Women's Fund in its next phase of growth."
As vice president of community leadership, Winfrey-Harris oversaw service to 500-plus donors, 475-plus agency endowment funds, 122 scholarships and other funds totaling $600 million.
Prior to the CICF, Winfrey-Harris worked as an author, keynote speaker and adjunct professor at the University of Indianapolis. She spent nearly 12 years as vice president of communications and marketing for the Eiteljorg Museum of American Indians and Western Art. She also cofounded the Black Women's Writing Society and Centering Sisters LLC.
"I am honored to have this opportunity to use my abilities to make this community a better place for women and girls." Winfrey-Harris said. "I promise to listen, to learn and be guided by the needs, experiences and voices of women and girls in all their intersections and complexities."
Please enable JavaScript to view this content.