Hospitals and clinics are full of doctors in white coats. But only a tiny portion of them, about 4%, are Black.
That might change, however, if a national program called Black Men in White Coats is successful in getting its message across, that careers in health care are for people of all backgrounds.
The organization, which hosts programs around the country, is bringing an all-day "youth summit" to central Indiana on Saturday, with speakers, panel discussions, hands-on activities and mentoring lunches.
The goal is to increase the number of Black men and women in medicine by introducing young  people to medical professionals and urging them to think about a career in medicine.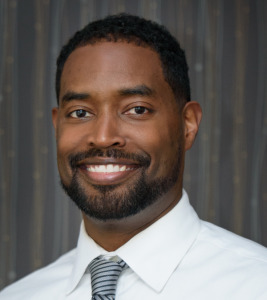 "A lot of folks in our communities, unfortunately, just haven't had the exposure to the process to know how to begin," said Dr. Anthony Sanders, a Black obstetrician-gynecologist with Community Health Network in Indianapolis.
Community Health is sponsoring the summit, which is open to students from grades 3 through 12 It will be held at Lawrence North High School, 7802 Hague Road. It will run from 8:15 a.m. until 4 p.m. As of Monday, 487 people had registered to attend.
Some of the sessions are "A Day in the Life of Surgery," "How to Raise a Doctor" and "A Day in the Life of Family Medicine."
Speakers include physicians, pharmacists, dentists and mental-health specialists. The keynote speaker is Kevin Cosby, president of Simmons College of Kentucky, Louisville's only historically Black college or university.
Admission is free but advanced registration is required through this link.
Community Health Network said that Blacks or African Americans make up 5.6% of its health providers, including physicians, physician assistants and nurse practitioners. Like most other hospital systems, it has been trying to boost the number of minority physicians and other health providers.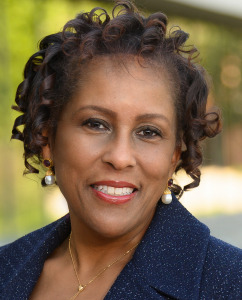 "We look on this as an early opportunity to begin investing," said Diane McDaniel, chief diversity, equity and inclusion officer at Community Health.
The summit is meant to attract children as young as eight years old, to get them to start thinking and preparing for a health care career. The summit is open to young men and women of all races, although it is specifically aimed at Black or African American students.
The organization grew out of "wake-up call" in 2013 by the Association of American Medical Colleges, which said the already low number of Black men applicants to medical schools was decreasing.
Dr. Dale Okorodudu, a Black physician from Texas specializing in internal medicine, founded Black Men in White Coats, with a goal of increasing the number of Black men in the field of medicine through inspiration and mentoring.
The group partners with medical schools and health systems across the country, including Johns Hopkins in Baltimore, Cedars Sinai in Los Angeles and University Hospitals in Cleveland. It also produces videos and podcasts on its website, www.blackmeninwhitecoats.org, featuring interviews with Black physicians and medical students.
Numerous research studies have concluded that when a patient has a health-care provider that looks like them, their outcomes improve. A lot of it is due to a patient's ability to communicate better with someone who is like him or her.
"Open communication is one of the driving factors for good health-care outcomes," Sanders said.
Sanders said he didn't have any close interactions with health professionals when he was growing up. But his parents introduced him to doctors and urged him to become a good student, he said.
"My parents were successful in raising a physician," he said. "They put me around people, they put me in circumstances that helped motivate me, and helped me get the right schooling."
He added: "Once I was there, it was a little bit easier to connect with people who can help you along the journey. But getting to that point is the big challenge."
Please enable JavaScript to view this content.