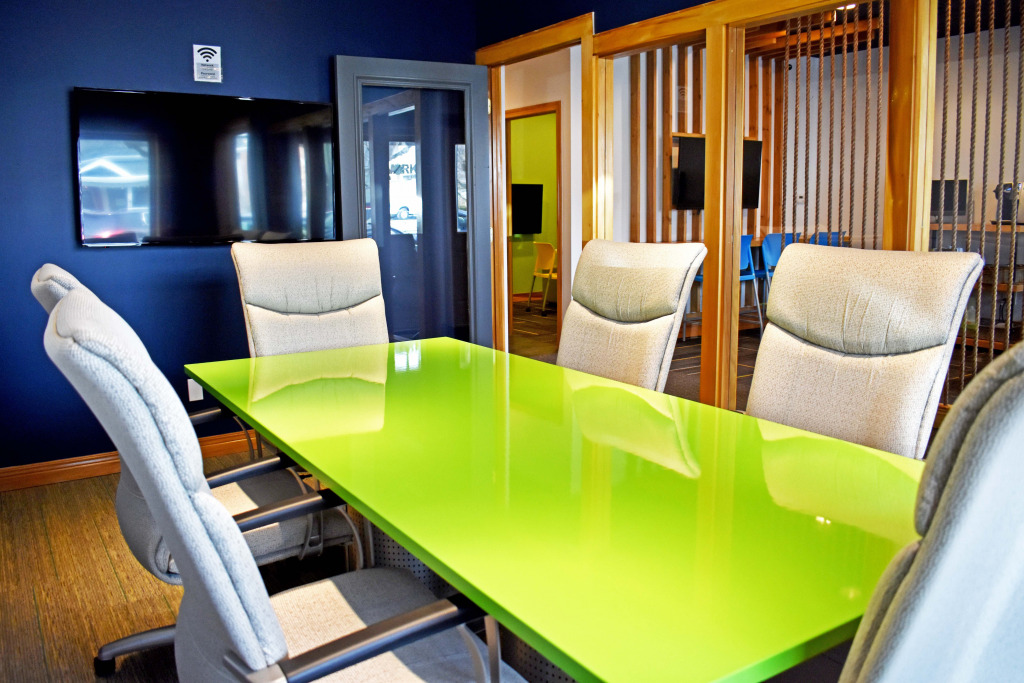 Zionsville-based entrepreneurial and coworking center zWorks is set to downsize from two locations to one, a process its executive director calls "shrinking to grow."
zWorks Executive Director Vickie Hall said the company will leave its original location at 85 E. Cedar St. on Saturday and consolidate operations into its facility at 75 E. Pine St. zWorks managers decided not to renew their lease at the Cedar Street building after they learned how people prefer to work in the pandemic era, Hall said.
The Pine Street location features conference rooms and private offices, while the Cedar Street building offers first-come, first-serve open areas—a setup that is not as conducive to working habits post-2020.
"We are finding that people are not working that way as much anymore," Hall said. "People might sit down at a desk and do a few emails, but then they have a Zoom and they want to pop into a room that makes sense. So, we are adjusting the way that we operate our business to accommodate that."
Hall added that zWorks is "actively reviewing our steps for the next chapter."
zWorks opened in early 2015 after the Zionsville Town Council provided $10,000 to a team of organizers who thought the town needed a coworking and entrepreneurial center.
"We provide a professional working environment for them to come and also have the community of other entrepreneurs to bounce ideas off of each other because, oftentimes, being a startup or an entrepreneur can be very lonely," Hall said.
Dan Killinger, owner of Zionsville-based smart-home automation business Intelligent Living Solutions, said his company will take over 2,500 square feet in the Cedar Street building.
Killinger, who founded his company in 2013, said it is an appropriate move because he has worked out of zWorks since the coworking space opened. He also partnered with zWorks to install the Cedar Street building's network system and remote-controlled blinds.
"We've always thought a Zionsville location would be great for us, but we just never thought it would be achievable," Killinger said about having a permanent home. "And so it happened that this space became available, and it was kind of the perfect size, location and fit for what we needed in a smart home experience center."
Killinger said his company will spend about $50,000 to renovate the Cedar Street building and outfit it with technology. Renovation is scheduled to begin May 2, and Intelligent Living Solutions will move in about a month later.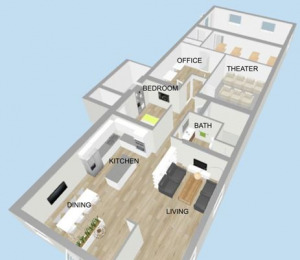 While Killinger and his staff have relied on digital presentations in the past, the new space will allow them to demonstrate smart home features, such as home automation, security systems, cameras, networking and home theaters.
"When a customer walks in, they'll experience what it's like walking into a smart home, so we'll have spaces that represent typical home spaces like a kitchen, living room, dining room, bathroom kind of setup," he said.
Hall said she was elated when Killinger expressed interest in operating his business full time out of the soon-to-be former zWorks space.
"It's just wonderful because that then continues to drive zWorks' mission of providing the community—as well as the professional space—for a startup to grow, and zWorks has allowed that for Dan," Hall said.
Please enable JavaScript to view this content.