Roto-Rooter Inc. is opening its largest facility yet today in Fishers near 116th Street and Interstate 69.
The Cincinnati-based company invested $7.1 million to construct its new 38,000-square-foot facility at 12034 Exit Five Parkway. It's the biggest footprint for Roto-Rooter, which is the largest provider of plumbing and drain-cleaning services in North America and has more than 600 locations worldwide.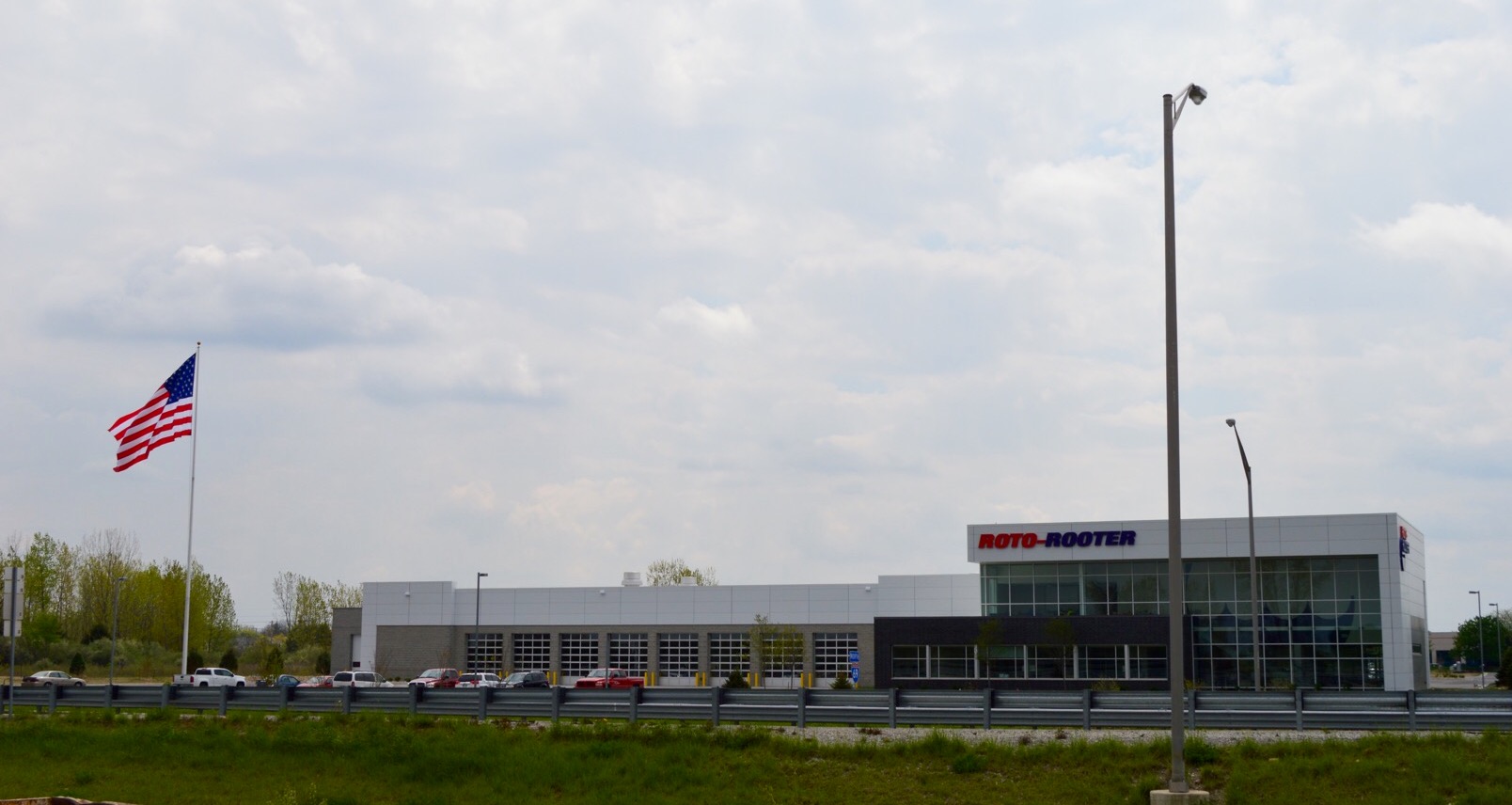 Roto-Rooter had been operating out of a building on Hillsdale Court in Indianapolis but needed additional space for new water-restoration services. The location serves residential and commercial customers in nine Indiana counties, including Boone, Hamilton, Hancock, Hendricks, Johnson, Marion, Morgan, Shelby and Vigo.
The new Fishers facility, which sits on 5.4 acres, includes 10,000 square feet of office space along with 26,000 square feet of warehouse space with eight drive-thru bays, an industrial-sized car wash and a parts supply center. The building also includes a start-of-the-art plumbing school, meeting and teaching space for more than 150 people and a hands-on training lab.
In December 2014, the then-Fishers Town Council approved a four-year property tax abatement for Roto-Rooter, which had considered other locations in the Indianapolis area, according to city officials.
The company will employ 48 people initially and 60 people within one to three years at the Fishers location. The average wage is $22.89 per hour or $47,606 annually.
Roto-Rooter broke ground on the new facility in May 2015.