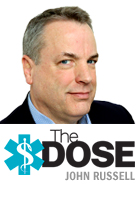 IUPUI said Monday it is cleaning and sanitizing University Tower to house health care workers, but no plans have been announced locally for temporary field hospitals.
More The Dose
|
Subscribe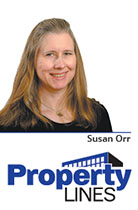 The restaurant, part of Holladay Properties' LaGrotte Square development, opened on the same day that a coronavirus-related prohibition on in-house restaurant dining took effect. The owners say they've seen good support from neighbors who have come for take-out orders in the restaurant's first week.
Some are switching their menus to carryout-friendly fare and redeploying servers as delivery drivers.
The shop, which will sell handmade items from artisans in the United States and abroad, is taking the space formerly occupied by the gift shop Pumkinfish. Also this week: MAC Cosmetics, Burlington Stores, Aldi.
It will add to a mix of new businesses in the town center. Also this week: Dave & Buster's, VetIQ, Jiffy Lube, Ross Dress for Less, Sears Outlet and more.
The shop that started as a wholesale bakery in Broad Ripple is about to add a downtown store to its north-side flagship. Then it will begin work on a 16th Street brunch spot.
More Property Lines
|
Subscribe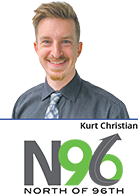 Karuna Therapeutics Inc., a publicly traded biopharmaceutical company, is developing a potential blockbuster treatment for schizophrenia that got its start at Eli Lilly and Co. decades ago.
The development firm's first foray into housing will piggyback onto an assisted living complex next door.
Mo Merhoff, president of OneZone, the joint chamber of commerce in Carmel and Fishers, announced her retirement Friday.
Emergency response officials answered questions via a livestream broadcast on Facebook Live on Wednesday night to provide updates on efforts in the county, which so far has two official cases of the virus.
Seven Corners, a global travel insurance company, is hiring and redeploying staff in the midst of the pandemic.
More North of 96th
|
Subscribe