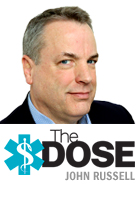 Capitol Village Healthcare, a 52-bed nursing home at 2926 N. Capitol Ave., closed earlier this year, and had received low ratings from U.S. News and the Centers for Medicare & Medicaid Services.
More The Dose
|
Subscribe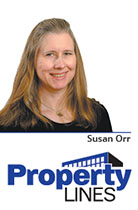 The Corner's owners hope to sell its equipment, furnishings and liquor license Oct. 1. Nearby, Sun King Brewery is about to open Offshore, a seafood and beer restaurant, in the former Thr3e Wise Men space.
City development officials had concerns about the design of the brewpub's proposed second location. Also this week: BrewDog, The District Tap, Nightmare on Edgewood
The new concept will occupy the entire top floor of one of the Pyramids office buildings. Also this week: Black Acre, Taste of Havana, Chef JJ's Backyard and Gauchos Brazilian Steakhouse.
The new venture replaces another Mexican restaurant at the site. Also this week: Steak n Shake, Rise 'n Roll Bakery, Hitherto Coffee & Gaming Parlour and BoxLunch.
The Chicago-based chain is the latest in a rush of similar announcements. Also this week: Beauty Brands, Normal Coffee, Got Sole? Boutique and more.
More Property Lines
|
Subscribe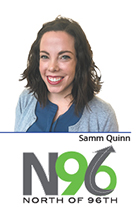 If the budget is approved as is, next year's property tax rate in Fishers will increase by 2 cents for every $100 of assessed valuation.
The Westfield residential development could grow to more than 1,000 acres by adding retail and office space to the mix and expanding its housing options.
The Westfield Preservation Alliance effort includes a list of reasons for opposing the project, including the destruction of historic properties and the use of a public-private partnership to build it.
The board of zoning appeals blocked plans for an Avid Hotel over its lack of a full-service restaurant and conference space, but the developer is revising its plans.
The candle and fragrance company is expanding from its downtown Indy base. Also, the long-awaited Chick-fil-A in Whitestown, Chicago's Pizza with a Twist in Fishers, PetPeople and more.
More North of 96th
|
Subscribe