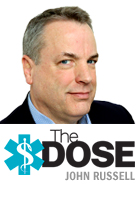 The report, issued Monday by researchers at the Fairbanks School of Public Health at IUPUI, is the latest commentary on Indiana's poor report card on health care.
More The Dose
|
Subscribe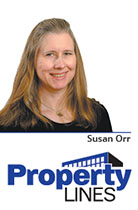 The Round Table Recording Co. will offer both audio recording/production and a school for those who want to learn the business. Also this week: Orangetheory Fitness and Goldfish Swim School.
The format is key to the pharmacy chain's plan to slash expenses. Also this week: Black Acre Brewing Co., Sauce on the Side, Versona, Tropical Smoothie Cafe.
The fast-growing chain's concept allows customers to stay in their cars. Also this week: Root & Bone, Gavel, People's Revel Room, Gymboree Play & Music, Portrait Innovations and more.
The project, whose backers include father/son developers Tom and Ed Battista, has been in the works for more than two years. Also this week: Jimmy John's, Taste of Havana, Marco's Pizza and Best Buy.
30 Minute Hit will open its first Indiana gym in Indianapolis' Wanamaker community early next year. Also this week: Burn by Rocky Patel, Wei Ramen, City Bytes Coffee, Gina's Grill, Rise 'n Roll and more.
More Property Lines
|
Subscribe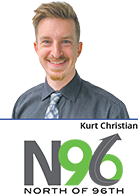 The owners of Matt the Miller's Tavern and InCycle indoor cycling studio are both opening second businesses in the Carmel mixed-use complex.
A New York-based chain of independent pharmacies offering pick-up and delivery services is planning its Midwestern debut with a new store in Carmel.
Bangs Laboratories' expansion will open in March and could add up to 25 jobs.
Steve White, owner of White's Ace Hardware, purchased the longtime Fishers business in December and is making big changes to the store.
Borrowing a concept from Rochester, New York, the facility will bring food, drink and learning together under one roof where Carmel, Noblesville and Fishers meet.
More North of 96th
|
Subscribe