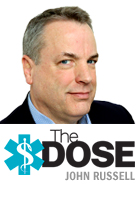 Indianapolis-based Cornerstone Cos. has invested more than $84 million in recent years to buy medical office buildings, clinics and surgery centers. Now it is about to start its fifth investment fund.
More The Dose
|
Subscribe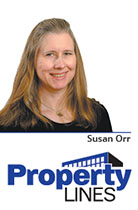 The chain's 11th gym here will be an upscale version of what local members are used to. Also this week: Chuy's restaurant and Vinny's Drive Bar.
Cousins Subs, which recently opened its first Indiana location in Crown Point, is hoping to open eight to 10 stores in the central Indiana market. Also this week: News on Ellison Brewing and Massage Heights.
The demise of the Castleton restaurant follows the chain's sale to a private equity group. Also this week: Kilroy's, Becker Supply, Nurture, Purse Strings and more.
At least six venues are open or in the works. Also this week: Dottie Couture, Book Warehouse, Cupid Couture and MBP Distinctive Catering.
The area around the old Lafayette Square Mall will have almost 110 ethnic eateries by the end of the year. Also this week: Sun King, Chick-fil-A and Boot Barn.
More Property Lines
|
Subscribe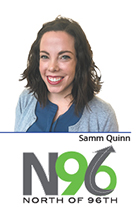 New York-based Rob DeRocker, who is paid up to $125,000 a year to promote Carmel, said he's pushing the movie idea because the city is becoming more telegenic and "movie-genic."
Barkefellers got its start in 2009 when owners Rick and Christi Coffey decided to open an upscale pet hotel on the south side of Indianapolis.
Chris Jensen, who is running unopposed in Noblesville's mayoral election, plans to create two positions that will be equivalent to the city's existing deputy mayor position.
At 40,000 square feet, the new facility will quadruple the Humane Society's space, allowing it to better serve the animals in its care while expanding educational and outreach programming.
Retail giant finalizes plans three years after buying site. Also: Urban Chalkboard, Marco's Pizza, Riverview Health and more.
More North of 96th
|
Subscribe