The Kroger grocery at 116th Street and Olio Road in Fishers has risen from the dead as a $24.6 million goliath with a bigger footprint and more amenities.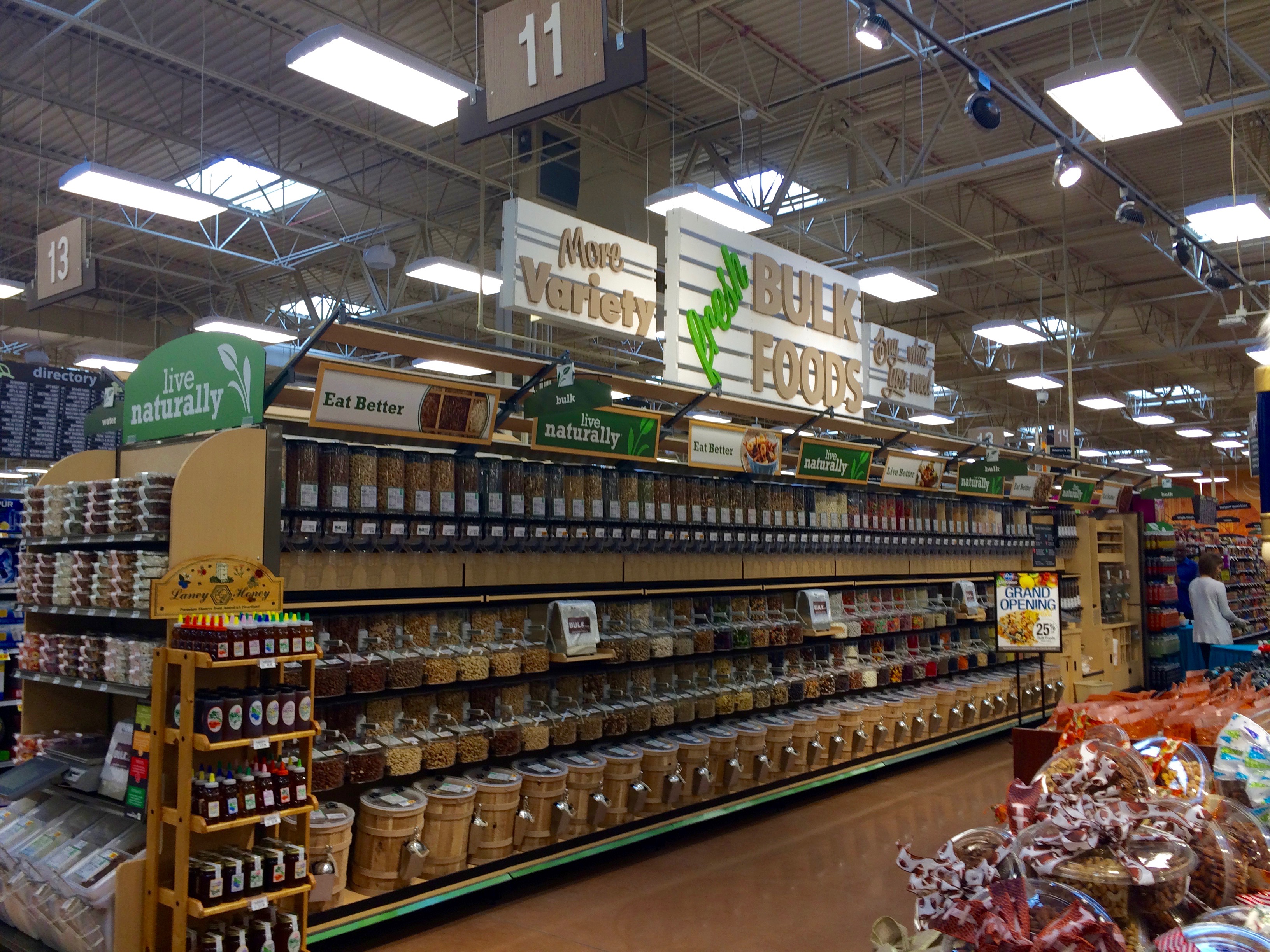 The 124,000-square-foot Kroger Marketplace opened Thursday. In addition to greater capacity for traditional items, it features a Starbucks, a cafe bistro with seating, an expanded bulk food section (see first photo), a wider assortment of natural and organic foods, a Little Clinic attached to the pharmacy and a Murray's Cheese Shop.
It's nearly double the size of the Kroger store previously located nearby, which was demolished to provide more space for parking.
The biggest difference from other nearby Kroger stores is the apparel section near the front of the building (second photo) that includes men's, women's and children's clothing plus several aisles of shoes.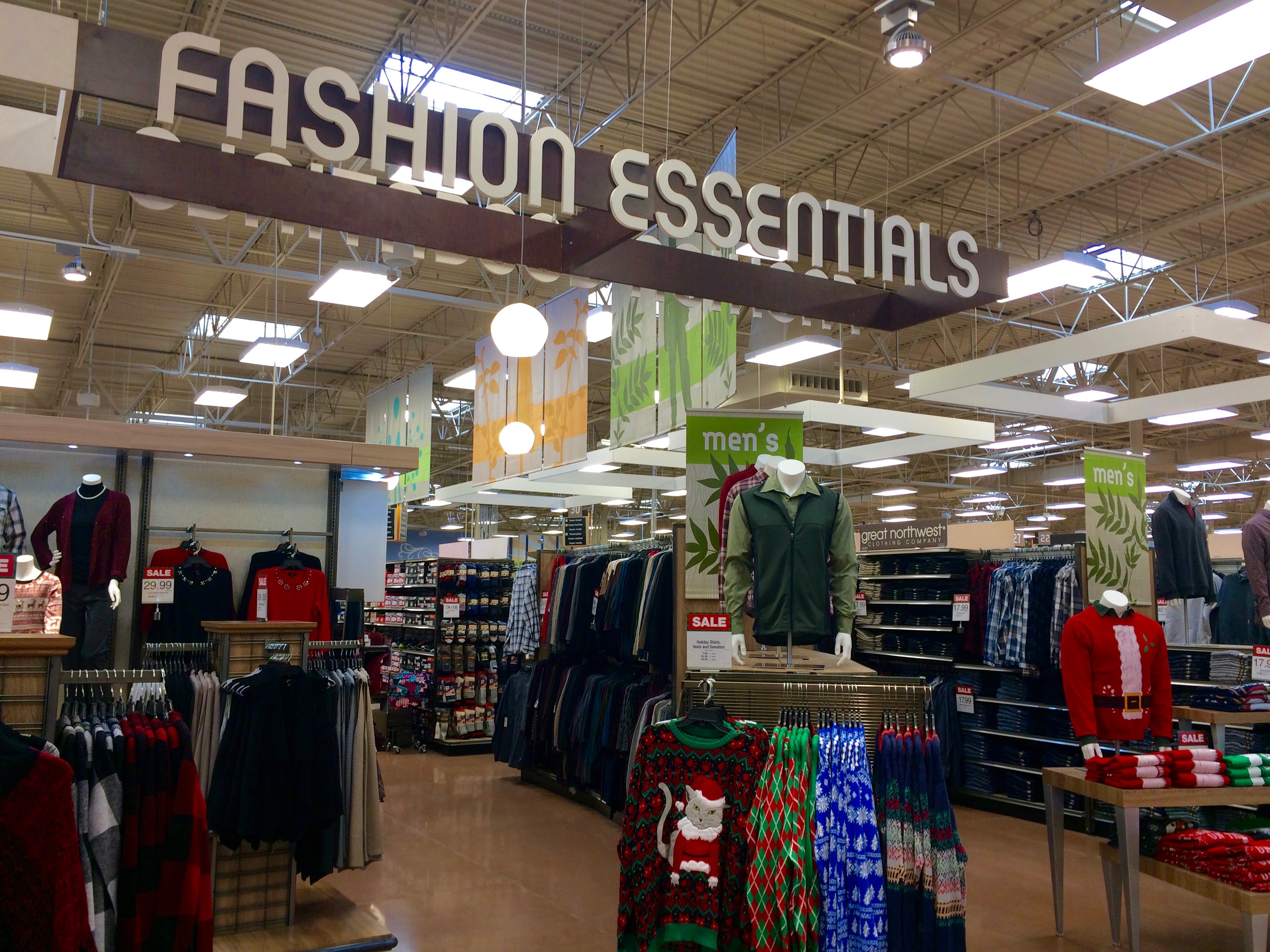 Cincinnati-based Kroger Co. started adding apparel to its Marketplace stores about four years ago, according to spokesman Eric Halvorson.
The company describes its Marketplace stores, which generally have the largest footprint, as "one-stop shop" destinations, because they also sell toys, appliances and home decor. The Fishers location is the only one in Hamilton County. There are six total in Indiana.

The store also will offer the online shopping service known as ClickList, which allows customers to order items online and pick them up later.

Plans for the super-sized store on the east side of Fishers were approved in 2015 after Kroger spent about a year of working with city officials and trying to ease concerns about increased traffic and possible impact on home values.
Kroger demolished its 65,000-square-foot store at that location to make room for the new store and additional parking.
The store is part of the aggressive investment plan Kroger is pursuing in central Indiana. The company announced in April 2015 that it would spend $465 million to renovate and expand existing stores and construct new locations.
The four-year plan that actually started in 2014 included spending $141 million to build seven Marketplace stores and create 1,530 jobs for those locations.
Nearly 200 jobs could be created by the expanded Fishers store. The previous store had 170 employees, and more than 300 staff members have already been hired for the new one. Up to 50 additional jobs are still available.
Kroger Marketplace stores typically have 300-350 employees, Halvorson said.