Local investors have opened a coffee shop in Fletcher Place that they plan to turn into a not-for-profit to raise money
for local charities.
The shop at 615 Virginia Ave. is called Calvin
Fletcher's Coffee Co. in honor of the neighborhood's namesake. Fletcher,
one of the city's first lawyers and founder of what would become American Fletcher
National Bank, owned much of the land in the area in the 1820s.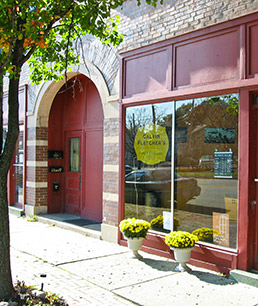 A coffee shop opened in
Fletcher Place (Photo Courtesy Calvin Fletcher's)
Coffee shop owner
Doug Litsey said he has applied for 501(c)3 status and already is operating the
business, which opened Oct. 17, as a charity. The shop features organic, fair-trade coffee and free WiFi.
Tips this month are going to Second Helpings.
Please enable JavaScript to view this content.