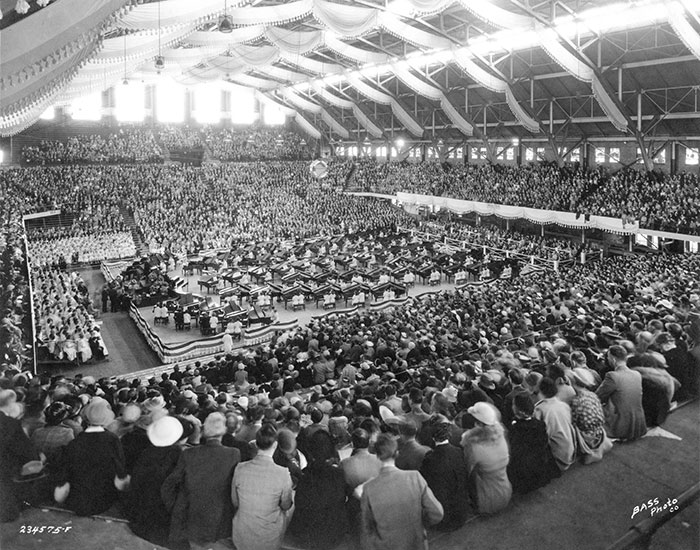 At the time, it was considered the world's largest piano recital—8,250 fingers on 825 pianists who played 125 grand pianos that were lined up inside Butler Fieldhouse (now known as Hinkle Fieldhouse) to open National Music Week in 1936. The Sigma Alpha Iota sorority sponsored the recital, which included accompaniment from choirs from Butler and the Arthur Jordan Conservatory of Music. Frank O. Wilking, director of the Indianapolis Symphony Society, conducted the May 3 concert. Wilking, who was also president of Wilking Music Co. in Indianapolis, was known in music circles nationally for conducting mass piano festivals.
Sources: The Butler Collegian, The Music Trade Review, Indiana Historical Society
Credit: The photo is courtesy of the Indiana Historical Society and is part of the W.H. Bass Photo Co. collection. More images are available at images.indianahistory.org.
Please enable JavaScript to view this content.